First Times: Debut LPs on the SAY Award Longlist
The latest Scottish Album of the Year longlist takes a broad, cross-genre look at albums released between 1 April 2019 and 31 May 2020 and, as usual, there's plenty of room for new artists. We take a look a some of the longlist's finest debuts
Of the 20 records nominated for the 2020 prize, eight are debuts, running the stylistic gamut from soaring indie rock (The Ninth Wave) to ambitious experimentalism (SHHE), and from thrilling new ideas (see jazz fusion group Mezcla) to considerably less inspiring old ones (Lewis Capaldi). 
They include, too, the beguiling first full-length from Glasgow trio Cloth, whose self-titled LP from last November marked the culmination of three years of not-inconsiderable local hype. The result is a stately, unhurried ten-track collection that drips with atmosphere; on the surface, comparisons with The xx seem obvious, but digging deeper into Cloth reveals something closer to the nuanced Lynchian drama of Chromatics, or the darkly dreamy soundscapes of Depression Cherry-era Beach House.
Most striking is just how sure of themselves they sound; they lay out a meticulous, minimalist sonic blueprint and follow it with conviction, particularly on the moody likes of Felt and Curiosity Door, tracks that say as much with their use of negative space as they do their sparse guitars and glacial beats.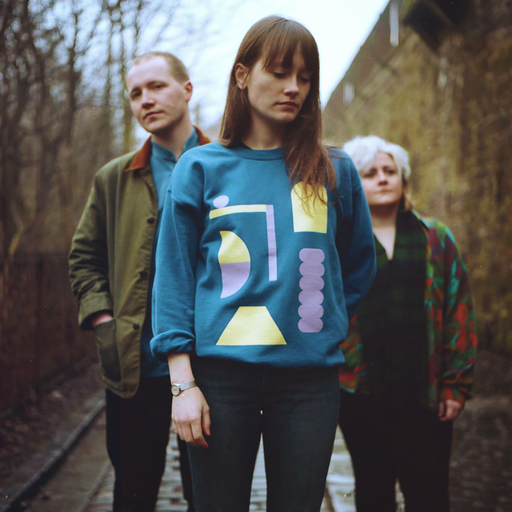 Alphabetically speaking, fellow Glaswegians Comfort are sitting alongside Cloth on the longlist, but they're worlds apart sonically – underlining the scale of the city's musical diversity. Not Passing, the first album from the sibling duo, is a scorchingly noisy queer rebuke to heteronormative society, with consistently crashing percussion paired with dissonant synths and furious vocals from Natalie McGhee to create a chaotic punk racket that feels like it exists within a newly-carved niche.
It's by no means the only politically-motivated record on this year's longlist, but it might be the most personal – a blistering mission statement from McGhee, driven by her own experiences of transphobic prejudice and of the chasm between Scotland's working and middle classes. As she pointedly announced in the album's press materials, "my womanhood needs no permission", a line that could just as easily have served as the title for this searing reclamation of identity.
Another debut crafted fiercely in the image of its creator is NOVA's Re-Up, released back in January. The Edinburgh rapper and producer – Shaheeda Sinckler when she's at home, and sometimes known as Nova Scotia the Truth – presents a six-track, eighteen-minute opening salvo that plays like a paean to both Scotland's underground music scene and youth party culture, but that's still scored through with social commentary.
She's happy to break with long-ingrained genre norms, casting an even-handed eye over hip-hop's cannabis culture on Trees and serving up an incendiary critique of the toxic masculinity she experienced during the early days of her career with the seething Trophy. Sinckler has nodded to the likes of Little Simz, Shystie and Nolay as influences, as well as longer-standing trailblazers Lauryn Hill and Macy Gray (both of whom she name-checks on Let Me Know), but between Re-Up and last year's scintillating Risin' Up mixtape, there's already plenty of evidence that she's making her own lane, with a SAY Award nod this soon only serving to further cement the sense of promise.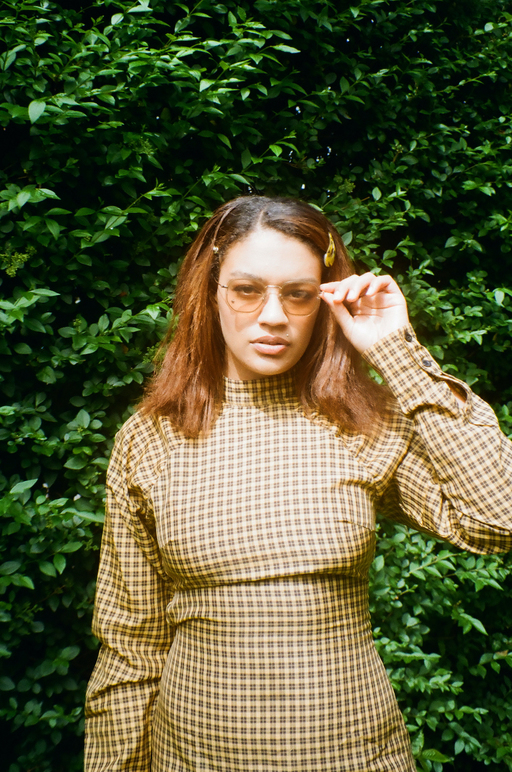 The future appears similarly bright for Su Shaw, the Dundee-based, Scottish-Portuguesee multidisciplinary artist who, with her debut record as SHHE, has also bagged a SAY nomination at the first time of asking. The seven-track, self-titled effort is a brooding, atmospheric album that makes an ideal companion piece to the Cloth record and that summons up the spirit of, among others, the likes of Ex:Re, Warpaint and Zola Jesus. Like the Comfort and NOVA records, SHHE is primarily concerned with self-exploration of identity; unlike Comfort and Nova, it was influenced mainly by Shaw's decision to swap her old life and relationship in Fife for a new start in the City of Discovery, as well as by time spent in Iceland. She's crafted a terrific synthpop mood piece out of the experiences.
With the 20 albums in the running for the £20,000 prize now finalised, a public vote for one slot on the ten-place shortlist will open on 5 October, with the other nine chosen by the judging panel before the announcement of the final nominees on 8 October. The winner will be announced on 29 October at the live-streamed SAY Award ceremony, with online live events to be confirmed.
The SAY Award longlist in full
Anna Meredith – FIBS
Blanck Mass – Animated Violence Mild
Bossy Love – Me + U
Callum Easter – Here or Nowhere
Cloth – Cloth
Comfort – Not Passing
Declan Welsh & The Decadent West – Cheaply Bought, Expensively Sold
Elephant Sessions – What Makes You
Erland Cooper – Sule Skerry
Fat-Suit – Waifs & Strays
Free Love – Extreme Dance Anthems
Honeyblood – In Plain Sight
Karine Polwart – Karine Polwart's Scottish Songbook
Lewis Capaldi – Divinely Uninspired to a Hellish Extent
Mezcla – Shoot the Moon
The Ninth Wave – Infancy
NOVA – Re-Up
Sacred Paws – Run Around the Sun
SHHE – SHHE
Vistas – Everything Changes in the End
---
The 2020 SAY Award winner will be announced on 29 Oct
sayaward.com
Cloth photo by Catherine Mackenzie; NOVA photo by Zaynab McGroarty