Spotlight On... Bikini Body
Edinburgh post-punks Bikini Body share their new single Young Dad, and talk us through their plans for 2022, in this week's Spotlight
We've been fans of Edinburgh's Bikini Body since they burst onto the scene with their angular and snarling Pond Life EP at the start of 2020; it felt like it was going to be their year, but sadly the pandemic had other plans. Their brand new single Young Dad features more of what we've come to love from the post-punk outfit – sneaky and suspicious jangling guitars; Vicky Kavanagh's cutting takedowns – and is set for release on Friday 20 May.
Ahead of its release we're delighted to be bringing you an early listen at the SoundCloud link below (click here if it's not displaying properly) as well as shining a spotlight on the band.
The Skinny: What have you been up to since we last spoke just before the pandemic kicked in?
Bikini Body: Strangely, we've been up to quite a lot. COVID itself brought such oddities as the livestream and socially distanced gig; glad we're past those times. We welcomed back live music proper with festivals Hidden Door and The Great Eastern. Then, we kicked off 2022 with our first London show at the Shacklewell Arms, followed up by tour dates with Deadletter, Beige Banquet and The Cool Greenhouse.
We're so thrilled to have welcomed our beloved pal Harry [Volker, guitar and percussion] into the band. They bring a breadth and harmony to our sound that we always knew was missing and we trust only them to provide. We wowed our mums with our first ever plays on national radio, and of course recorded our singles, Daily Mail and Young Dad.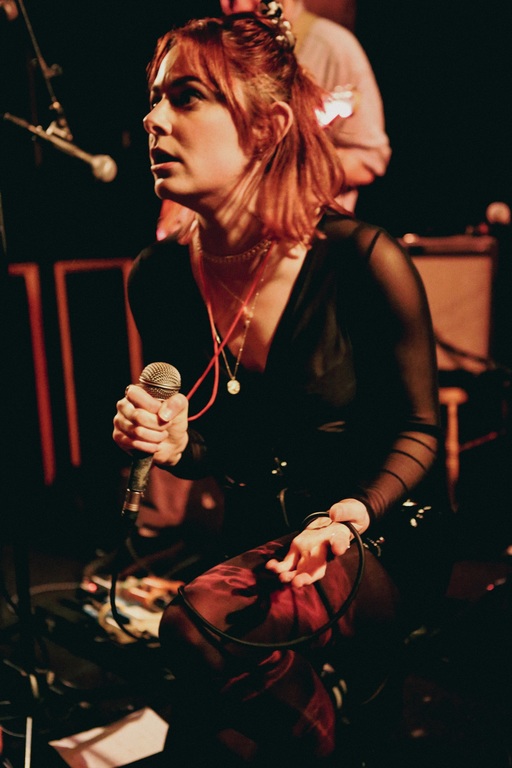 Your latest single Young Dad has similar high intensity to previous singles – what's the song about?
Young Dad is an observation of the arc of the millennial British male through their 20s. It's a jeering, aggy little number that's intended to jab and poke you in the ribs rather than start a full-on fist fight.
This is the second single you've released since we last spoke – how has the process compared to before the pandemic with regards to writing and recording?
Prior to the pandemic, we recorded our EP completely DIY with Harry's help and guidance. With these singles we were able to enlist the help of Ross [McGowan] at Chime Studios in Glasgow which was quite a different experience; a hefty couple of days in the studio! Many artists and bands found that the pandemic helped them hone their skills and focus on new material. It was no different for us. In fact we did a six-hour practice as soon as we were allowed and actually managed to completely turn around a song we weren't that keen on before. It's now our favourite to play live! (Come to our gigs to find out which one!)
What does the rest of 2022 look like for Bikini Body?
We're showing no signs of slowing down! With the release of Young Dad comes a special show on EHFM on the same day to celebrate. We're playing a Crowded Flat Session in May, Doune the Rabbit Hole in July, and may do another London date that month. We're very keen to get back in the studio as we have a bunch of new songs to record. Plus, we may actually get some merch sorted this year!
---
Young Dad is released on 20 May

bikinibody.bandcamp.com
Photo: Sinead Ferguson