Blicero – Playtime (Video Premiere)
Watch the super fun video for Playtime, the highly addictive new single from Glasgow-based producer Blicero
Following on from the release of Like a Bee Over Something Sweet, his beautiful collection of ambient tracks that came out last year on Rural Sounds Records, 2020 sees Glasgow-based producer Blicero, real name Luke Palmer, take a more dance-focused approach with his music.
Where Like a Bee Over Something Sweet's frosty production was perfect for welcoming in the winter months, with his new sound Blicero is yearning for the seasons to change with the more upbeat, hazy springtime bop Playtime.
Released last Friday, The Skinny are delighted to be premiering Playtime's super fun accompanying music video, which you can watch in the above YouTube player (click here if it's not displaying correctly). Starring Palmer dressed head-to-toe in interchangeable block primary colour outfits, he pleasingly wigs out on toy instruments throughout its duration. Set to a beautiful backdrop of stunning Scottish scenery, it's as fun to watch as it looks like it was to make.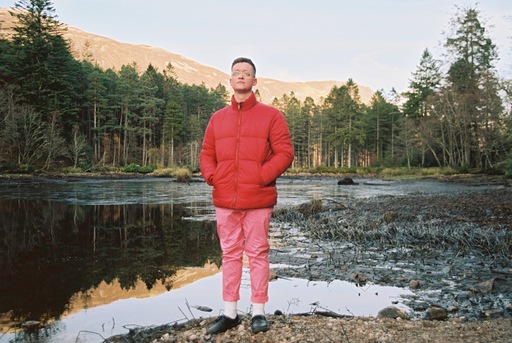 Image: Blicero by Jack Willison
"The track itself was born out of recordings of me playing around with nail clippers (not actually cutting my nails thankfully) and just making interesting rhythms out of the individual recordings," Palmer tells us of the track's inception. "The rest of the track came together in an afternoon and then I spent some time tweaking and mixing.
"The video was [filmmaker and director] Jack Willison's idea." He continues: "We were brainstorming ideas that we could do with little to no budget whatsoever. He knows the Highlands really well so we knew locations would be sorted and we got pretty lucky the day before the shoot when we went out shopping for costumes to find three identical outfits in matching colours."
He adds: "We really wanted to push silliness. I knew playing toy instruments was gonna look a bit daft but the outfits really sealed the deal. At that point I was fully committed to making sure that no one could question if I was taking myself seriously. The final outcome is 50% Wes Anderson, 50% a Visit Scotland commercial.
"The title of the track plays on the themes of the video, but it's also how I like to approach songwriting. My ideal frame of mind for making music feels exactly like what 'playtime' felt like as a kid."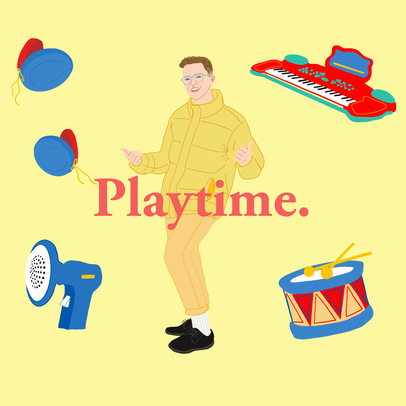 ---
Playtime is out now and available to stream on Spotify

ruralsounds.com/blicero