Portico Quartet – Offset (Video Premiere)
Ahead of the release of their brand new album Memory Streams, watch the stunning music video for Offset, the latest single from London's Portico Quartet
In July London's Portico Quartet released Signals in the Dusk, the first single from their forthcoming album Memory Streams, due for release on 4 October via Gondwana Records. Since then the former Mercury Prize nominees have announced an autumn tour, which includes a date at The Art School in Glasgow (9 Nov), and have released Offset, the second offering from the record. Using their signature hang instrument to thrilling effect, when coupled with Jack Wyllie's sax it feels almost dreamlike.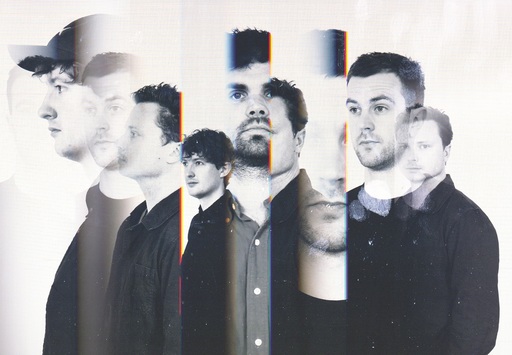 Image: Portico Quartet by Duncan Bellamy: VEILPROJECTS
The Skinny are delighted to be premiering the stunning video for Offset, directed by the band's Duncan Bellamy, which you can watch in the above YouTube player (click here if it's not displaying correctly). It features Portico Quartet as the subject of their own music video, which hasn't happened in some time.
"We've had a tendency to keep things veiled and abstract," Bellamy tells us. "Sometimes you just feel [you need] to shake things up though and in this case the idea of something really straightforward was appealing, and tallied with how we felt about the music: this is a band playing this music live and we wanted to show people that. In a way it echoes some of our earliest videos."
Although minimalist in terms of setup, the video manages to feel incredibly atmospheric. "We were lucky enough to have our lighting director Lewis Howell, who does lights for our live shows, in the team for the shoot," Bellamy explains. "He has such a great sense of space, depth and movement. In a sense, we approached this a bit like a live show – the lights follow the movement and narrative arc of the music in real time. It was a really fun shoot, but shooting in one day meant it was totally non-stop – the actual performing of the music felt so quick!"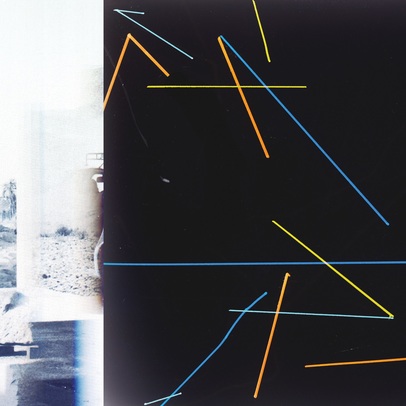 Image: Portico Quartet – Memory Streams (album artwork)
Another effective feature of the video comes in the overlaid visuals added in post-production. Bellamy says: "The graphics are created from the album artwork, they are a crude kind of animation in a way. But by inserting these into the video I think it creates some more tension and an interesting dialogue between the elements – we wanted to bring some more energy to the song and these just seemed to lift the video up to another space."
Memory Streams is released at the start of next month, but what can devoted Portico Quartet fans expect from the album? "I can't wait to share this album with everyone, I'm really excited!" enthuses Bellamy. "I feel like this record has really captured something special. There is a warmth and feeling that comes with the music being played live but also I think we managed to open up some new spaces in our writing, the way we produced it and the way the music was recorded."
With the album due on 4 October and a packed live schedule taking them right through until the end of November, Bellamy has one more thing to say: "Come find us playing live." You know what to do.
---
Offset is out now; Memory Streams is released on 4 Oct via Gondwana Records – preorder the album here; Portico Quartet play The Art School, Glasgow, 9 Nov – get advance tickets here
Full November Tour Schedule
Norwich Arts Centre, Norwich, 1 Nov; Barbican Centre, London, 2 Nov; Gorilla, Manchester, 6 Nov; Trinity Centre, Bristol, 7 Nov; Sage Gateshead, Gateshead, 8 Nov; The Art School, Glasgow, 9 Nov; Super Sonic Jazz, Amsterdam, Netherlands, 13 Nov; Mama Jazz, Vilnius, Lithuania, 15 Nov; The Roma, Antwerpen, Belgium, 21 Nov; The Sugar Club, Dublin, Ireland, 22 Nov; Heimathafen, Berlin, Germany, 27 Nov

porticoquartet.com