Jill Lorean – Eyes on the Bird (Video Premiere)
Watch the video for Eyes on the Bird, the latest single from Jill Lorean
While you might not be too familiar with Glasgow-based musician Jill Lorean yet, many of you will know the woman behind the moniker. Jill O'Sullivan's previous work includes Sparrow and the Workshop, BDY_PRTS and most recently, Broken Chanter.
For her latest project, O'Sullivan is stepping out alone and plans to release her debut EP under the name Jill Lorean this spring, on 4 May to be precise. Recorded, mixed and produced by Andy Monaghan (Frightened Rabbit), who also plays bass on the record, with drums by the talented Peter Kelly (who you've perhaps seen playing with Jonnie Common in the past), Not Your First features six muscular tracks that really see O'Sullivan let rip.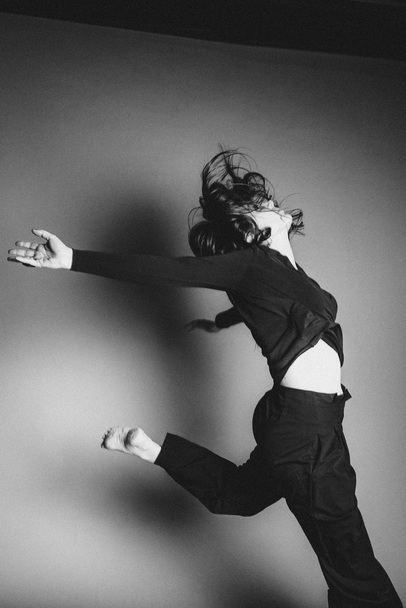 Image: Jill Lorean by Stephanie Gibson Photography
The Skinny is delighted to be premiering the music video for Eyes on the Bird, the first Jill Lorean single. Made up of found footage, you can watch the video in the above YouTube player (click here if it's not displaying correctly). "The video for Eyes on the Bird is compiled of edited footage found in the internet archives of a model village constructed for an operatic performance of Faust," O'Sullivan tells us. "I sort of stumbled across the footage when I was looking through the archives."
She continues: "I was really excited because the song alludes to a bird at a crossroads. The bird in a way represents choice, it can observe things from a distance but equally is not impervious to danger. So it's a moral dilemma: Which path do you choose? And will you get hurt or succumb to temptation along the way? Which reminded me of Faust's dilemma and the bargain he made with the devil, who asked for his soul in exchange for worldly pleasure. I'm happy to report that the bird in this song does not succumb to such temptation. I think.
"Given the sudden frightening situation that we find ourselves in, however, I like to think of the bird as a kind of symbol of hope," O'Sullivan concludes. "The bird looks down and sees something new and good and positive to fly towards."
---
Eyes on the Bird is set for release on 1 Apr; Not Your First is set for release on 4 May

jilllorean.com