Happy Spendy announce compilation album and premiere video
Glasgow's Happy Spendy are set to release a compilation album on Lost Map Records this June. Watch the video for their single Fresh Air
The Skinny are delighted to bring you the news that, following the release of their Ready When You Are EP on Lost Map Records earlier this year, the Glasgow-based synth-poppers Happy Spendy will also be releasing their brand new compilation album You're Doing Okay via the label on 5 June.
The five-piece – consisting of Eimear Coyle, her brother Kieran, and friends Rosie Pearse, Siobhain Ma and Connell King – have released three EPs since 2017 and this release on Lost Map will be the first time the tracks have all been brought together in one place. And from the looks of things, the record will also include standalone single I Was Just Trying to Have a Good Time and the as far as we can tell as-yet-unreleased track Babies.
As the band's chief singer and songwriter, the Happy Spendy EPs have acted as a sort of diary for Eimear, tracking various milestones surrounding love and loss that she's experienced in her life, so bringing them altogether makes sense in so many ways. To mark the announcement of You're Doing Okay, Eimear has created a music video for Fresh Air, the opening track from their most recent EP Ready When You Are, which The Skinny are delighted to be premiering. The video uses a technique known as a phonotrope to express the freedom Eimear has felt since she made the move to Glasgow five years ago. Watch the video in the above YouTube player, or click here if it's not displaying correctly.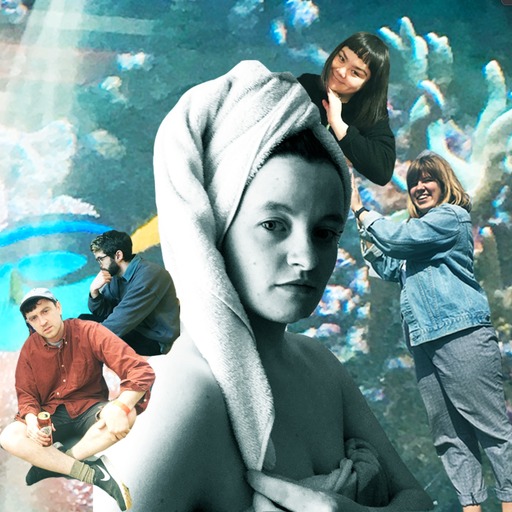 Image: Happy Spendy by Happy Spendy
"I love my hometown, Derry, but… growing up in Northern Ireland, being gay wasn't really something that was talked about," Eimear explains. "I didn't know anyone that was openly gay and the education I got in school completely denied the existence of queer lives. It took me a really long time to realise that it was okay that I didn't want to kiss boys and that I was normal. Fresh Air is a song about the freedom I have felt since moving to Glasgow. I can finally be myself, I have a partner who loves me, and it turns out kissing girls is way more than okay."
Of the video she tells us: "To create the film I made a series of phonotropes, which is a method of animation consisting of a collection of images on a record which only become animated when the record player is set to a specific speed and it is viewed through a particular camera lens. Without these specific conditions, the images are just a blur while the record is spinning. I felt that this process of 'hidden' animation drew certain parallels with my personal experience of growing up in a place where I felt that I needed to hide who I was, while the unveiling of myself and my girlfriend throughout the film shows how far I've come since moving to Glasgow.
"Music has always been the best way for me to express myself and my feelings, and I enjoy the crossover of art and music in this project." She continues: "It felt important to me to use a happy song about love in conjunction with a project about LGBTQ+ rights in Northern Ireland because although I have found it tough, I want the overall message to be hopeful – same sex marriage has finally been made legal in Northern Ireland which is truly class! It is a video for lesbian representation and it is a love song for my fiancée."
While Happy Spendy won't be releasing the record until 5 June, they will be celebrating its release a few days prior with a launch party at The Glad Cafe in Glasgow on Saturday 30 May. For Happy Spendy super fans and keen beans alike, if you buy a ticket or pair of tickets for the gig you'll be able to pre-order the album at a discounted price with the ability to leave with it nestled lovingly under your arm after the gig. Delicious.
---
You're Doing Okay is released on 5 Jun via Lost Map Records; tickets for the gig and pre-order of the album, or the combo deal, are available at the link: lostmap.com

facebook.com/happyspendy