Fourth Daughter – Vision of You (Live Session Premiere)
Watch the live solo session for Vision of You, the latest single from Edinburgh's Fourth Daughter
Following on from the live session she recorded with her band for Time to Spare back in October, Edinburgh's Emily Atkinson – fka E M I L I E, and now performing under the moniker Fourth Daughter – has given a live makeover to her latest single Vision of You, this time opting to go it alone.
Unlike the recorded track's almost immediate punch of vocals, on this new live version Atkinson methodically takes her time building up the song's layers. The vocals don't appearing until over a minute in, and even then it's all ethereal warbles and coos before the lyrics eventually arrive: 'Well last night, I saw a vision of you / Two worlds collide, or is it just my point of view'. This approach gives a whole new depth and feel to the song and we love it.
Recently included in Vic Galloway's 25 Scottish Artists to Watch in 2020 feature for the BBC, The Skinny are thrilled to be premiering the live session music video of Fourth Daughter's Vision of You, filmed in Summerhall's Anatomy Lecture Theatre, which you can watch in the above YouTube player (click here if it's not displaying correctly).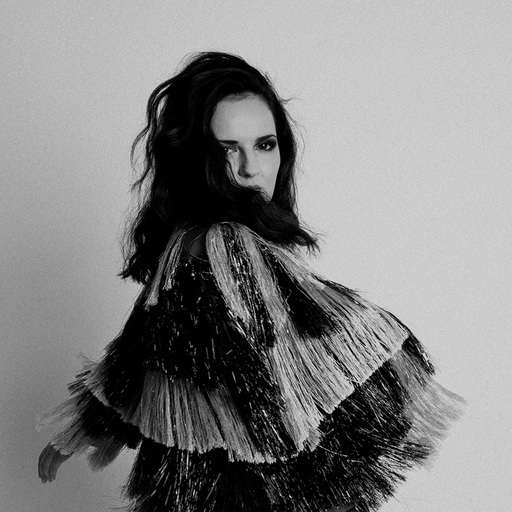 Image: Fourth Daughter by Ashley-Liv Pendleton
Of the song's inception, Atkinson tells us: "I wrote this track quite a while ago after I'd had a really vivid dream about someone who'd died, and when I'd woken up I felt really sad about it because it was so vivid I thought for a minute they were [still] alive. It got me thinking that even when people die, they're still with us in how we talk, the things we like, even our decision making. So I was just trying to see the positives in a sad situation."
On going it alone, she explains: "What inspired me to do a live shoot all by myself was that I have a love for electronic artists, particularly solo ones, and how they recreate their music live. I find it really fascinating. I watched artists like FKJ and predominantly Laura Misch do solo sessions – she talks a lot about doing a 'one woman show' – so I decided to challenge myself to it. I think it's important to show all of your talents and all the parts I have to play in the creation of my music so I wanted to use it as a chance to showcase some of that."
---
Vision of You is out now; Fourth Daughter plays Sneaky Pete's, Edinburgh, 18 Mar

facebook.com/iamfourthdaughter