Gigs in Glasgow and Edinburgh: 5-11 Jun
We've got your gigging needs covered, with this round up of the best ones happening across Glasgow and Edinburgh over the next week, including CARBS, Thom Yorke, HAIM and Souls of Mischief
Gigs in Edinburgh this week
Jane Blanchard, Carla J Easton + Luna Delirious @ Sneaky Pete's, 7 Jun
Three girls, one show; and what's more, it's a real mixed bag. Canadian-born, Edinburgh-based singer Jane Blanchard writes dark, biting indie-rock songs; TeenCanteen's Carla J Easton makes synth-soaked indie pop with a punk edge; and Luna Delirious sings bluesy, 60s girl band-influenced lullabies. The one thing they all have in common though? Talent for days.

Thom Yorke @ Usher Hall, 7 Jun
Radiohead frontman and shape shifter/thrower Thom Yorke is teaming up with frequent collaborator Nigel Godrich and visual artist Tarik Barri for this completely live show, performing tracks from his solo records. Both have collaborated with Yorke on projects in the past – Godrich has produced every Radiohead album since OK Computer and is a member of Yorke's supergroup Atoms for Peace, while Barri has previously produced visuals for Yorke – and they will join him on the entirety of this 17-date European tour, concluding at Sónar Festival in Barcelona.
Kim Edgar @ Leith Depot, 8 Jun
Edinburgh-based singer-songwriter Kim Edgar takes influence from the likes of Joni Mitchell, Tori Amos and Karine Polwart and she'll surely win you over with her stunning, delicate vocals.
Kris Drever @ Summerhall, 9 Jun
Scottish songwriter Kris Drever has won awards right, left and centre over the years, not only for his solo material but also as the frontman of folk band Lau. Tonight, he'll be performing a best of set as a trio with Admiral Fallow's Louis Abbott and Euan Burton, having recently featured on Abbott's collaborative project Distant Voices.
RURA @ Queen's Hall, 9 Jun
Just last week, RURA released In Praise of Home, their first album since singer Adam Holmes' departure from the band in 2017. The mostly instrumental album evokes the Scottish landscape, playing out like the perfect soundtrack to a Scottish summer – see how that translates live tonight.
---
Scottish Gig of the Week

[Photo: CARBS by Chris Byrne]
CARBS @ Henry's Cellar Bar, 9 Jun
Jonnie Common and Jamie Scott are back under the guise of their CARBS moniker with brand new EP YouTubular Bells (out on 1 June via Save As Collective) and they celebrate its release tonight in the cosy surrounds of Henry's Cellar Bar. Made up of stitched together YouTube samples and song titles like Live Fast Get Coin and Skateboards of Canada, checking out their lyrical prowess in the flesh will be well worth your time. Support comes from Chuchoter. CARBS also play The Glad Cafe, Glasgow, 8 Jun with Edwin Organ.
---
Gigs in Glasgow this week
Laura Veirs @ Oran Mor, 5 Jun
American singer-songwriter Laura Veirs has carved an interesting niche for herself over the last 20 years or so with her bluegrass folk jams. Her latest album, The Lookout, has been widely-lauded as her best yet, and the credit feels like a long time coming.

Rival Consoles @ Museum of the Moon, 6 Jun
Interested in taking in some expansive industrial techno on a Wednesday night? We thought you might be. As part of a series of events organised around the Museum of the Moon touring exhibition, Rival Consoles will perform under the moon at the Mackintosh Queen's Cross Church, making for a truly unique setting for his experimental soundscapes, as demonstrated wonderfully on his latest album Persona.

Start to End @ Museum of the Moon, 8 & 9 Jun
With that big moon still shining over Glasgow's Mackintosh Queen's Cross Church, Start to End return to perform Pink Floyd's classic album The Dark Side of the Moon again tonight, as part of Museum of the Moon. This time though, they'll be performing it two nights in a row, so no complaining about missing out on tickets.

---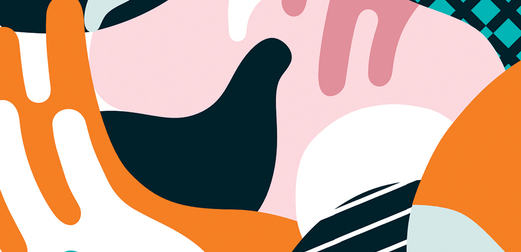 Want to receive the best of the Scottish cultural scene in your inbox every week? Sign up to our mailing list!
---
HAIM @ O2 Academy, 10 Jun
'Sister sister, never knew how much I missed ya!' It feels like it's been forever since the sisters Haim graced us with their upbeat presence, catchy riffage and let's be real for a minute... Este's bass face, right? We've probably missed that the most. In all seriousness though, the magical HAIM bring two albums worth of sun-soaked indie pop to Glasgow's O2 Academy tonight and you don't wanna miss it. Right on!

Souls of Mischief @ O2 ABC, 11 Jun
Oakland hip-hop group Souls of Mischief make their live return, celebrating 25 years of their debut album '93 'til Infinity. The four-piece – comprising of A-Plus, Opio, Phesto and Tajai – is also part of legendary hip-hop collective Hieroglyphics, led by the iconic Del the Funky Homosapien, so don't miss the opportunity to witness real life hip-hop royalty in action.