Gigs in Glasgow and Edinburgh: 11-31 Dec
With performances from the likes of Nile Rodgers and Paul McCartney, and Christmas and Hogmany events taking place across the country, 2018 looks set to go out with a bang
Gigs in Edinburgh
Cover Up @ La Belle Angele, 13 Dec
Edinburgh College's Art and Design students have been busy desigining cover art for Edinburgh electro-pop duo Chuchoter and tonight the pair will announce the winner alongside a headline show at La Belle Angele. Support tonight will come from Motion and DopeSickFly, and the night will be hosted by broadcaster and journalist Vic Galloway.
Neu! Reekie! x 404ink: The Big Ten For Christmas @ Summerhall, 14 Dec
Neu! Reekie! and 404ink are having a joint birthday bash on 14 December and you're invited, yes you! Music-wise, Stina Tweeddale (Honeyblood), Siobhan Wilson and CRYSTAL are all set to perform alongside spoken word from the likes of Darren Loki McGarvey, Helen McClory, Nadine Aisha Jassat and more.
Missy Mcanulty @ Sneaky Pete's, 18 Dec
Having released a slew of guilt-free pop singles this year, catch Missy Mcanulty tonight at Sneaky Pete's.
Fleetwood Mac's Rumours with The Transatlantic Ensemble @ Summerhall, 20 Dec
Following a successful outing in August, The Transatlantic Ensemble are back, by popular demand, at Summerhall for a Christmas special to perform Fleetwood Mac's iconic Rumours. Dreams can come true.
---
Scottish Event of the Season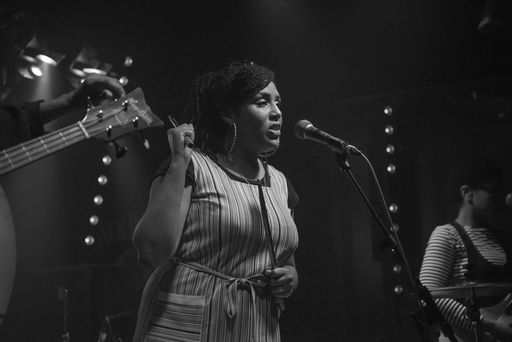 Image: Big Joanie by Sarah Donley
Kid Canaveral's Christmas Baubles IX @ Summerhall, Edinburgh, 15 Dec
As Christmas fast approaches, why not slow things down a bit and head along to Kid Canaveral's annual festive knees-up, Christmas Baubles, which this year celebrates its ninth outing. This year's line-up features inimitable pop-punk party starters (and lovers of Linda McCartney vegetarian sausages) The Spook School along with latest Lost Map signing Callum Easter. Big Joanie, Jill Lorean (Jill O'Sullivan from BDY_PRTS and Sparrow and the Workshop), Happy Spendy and Kid C themselves are also set to play. Baubles at the ready!

---
Gigs in Glasgow
Lily Allen @ Barrowlands, 13 Dec
Lily Allen released her Mercury Prize-nominated fourth studio album No Shame back in the summer and, following on from an intimate show at King Tut's earlier in the year, she's back in Glasgow in much larger surrounds, springy floor and all.
Nile Rodgers and Chic @ SSE Hydro, 13 Dec
Aaaaaaah, freak out! Nile Rodgers, the master responsible for laying down grooves with the likes of David Bowie, Madonna and Daft Punk (among looooads more), is stopping by Glasgow's SSE Hydro tonight with his group of disco legends, Chic. Good times all round we reckon.
L-space @ King Tut's, 13 Dec
Last Night From Glasgow's L-space released their debut album, Kipple Arcadia, earlier in the year, a woozy and optimistic look at the doom and gloom of the world. Catch them tonight at King Tut's playing as part of a BBC Introducing showcase alongside Onr., Scarlett Randle and The Vignettes.
Paul McCartney @ SSE Hydro, 15 Dec
While he probably won't be playing anything so otherworldy and excellent as Temporary Secretary from his 1980 sophomore solo record, McCartney II, catch Paul McCartney tonight at the SSE Hydro as his Freshen Up tour rolls into town, celebrating the release of his latest album, Egypt Station.
A Winter Evening With... @ University of Glasgow Memorial Chapel, 15 Dec
Join Belle and Sebastian's Stevie Jackson alongside Francis MacDonald, Richard Luke, A New International and surprise guests in a special winter evening to celebrate the festive season with music and mince pies, all while helping to raise money for the British Heart Foundation.
MGMT @ SWG3, 15 Dec
It's hard to believe it's been 11 years since MGMT's Oracular Spectacular brought us such hits as Electric Feel, Time to Pretend and Kids, but it has been, so believe it. Earlier this year, the Connecticut band release their fourth studio album, Little Dark Age, which seemed to dip beneath the radar of most and this month they're on tour in celebration taking in Glasgow's SWG3 tonight.
Strike the Colours @ The Hug & Pint, 16 Dec
Catch Jenny Reeve and co. at The Hug & Pint tonight for a rare full band show as they celebrate the release of their third album, Flock, released at the end of last month. Support comes The Phantom Band's Rick Redbeard.
---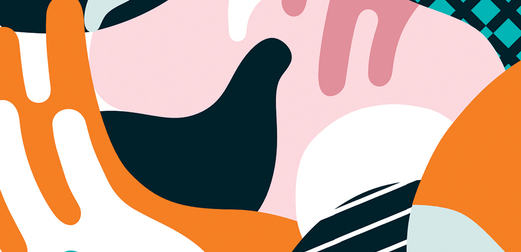 Want to receive the best of the Scottish cultural scene in your inbox every week? Sign up to our mailing list!
---
The Gracious Losers Christmas Shindig @ Community Central Hall, Glasgow, 15 Dec
Last Night From Glasgow's The Gracious Losers are hosting a Christmas Shindig at Community Central Hall. They'll be playing tunes from their debut album, The Last of the Gracious Losers, which came out at the end of August, as well as some of their favourite Christmas songs, with a little help from some special friends. It wouldn't be Christmas without Christmas songs or friends now would it?
Christmas Carousal @ Platform, Easterhouse, Glasgow, 19 Dec
Just when you thought we hadn't mentioned Christmas enough, here we are again, just six days before the main event and we're still bloody talking about it. Who'd have thunk it!? Anyways, get yourself along to Platform's Christmas Carousal tonight for performances from the Glasgow Improvisers Orchestra, Stevie Jones' Sound of Yell and Kim Moore's WOLF, who will perform on the set of Platform's Christmas show, Black Beauty. Platform are even putting on transport from the city centre, so no excuses – buses leave Mono at 6.30pm. Merry Christmas!
The Ninth Wave @ Saint Luke's, 21 Dec
Goth glam quartet The Ninth Wave released their latest EP, FLESCH, last month and we loved it – so we're more than a little excited to see them play their biggest headline slot to date at Saint Luke's tonight. Support comes from ACRYLIC and Nasari. 
New Year's Eve @ Stereo, 31 Dec
Night School Records and Stereo are seeing out the year in a blaze of musical glory by putting on one heck of an end-of-year gig. Sacred Paws, Hairband  and Patience are all set to play live, while there'll be DJ sets from Free Love and loads more.
Start to End Hogmanay @ The Blue Arrow, Glasgow, 31 Dec
After a top year of gigs from the Start to End team, which has seen them take on albums like John Martyn's Solid Air, Pink Floyd's Dark Side of the Moon and Alanis Morisette's Jagged Little Pill, Start to End are back once again to play the party album to end all party albums: Daft Punk's Discovery. As well as that, the Glasgow supergroup will also play a set of 90s and 00s dance classics from The Chemical Brothers, The Prodigy, Eric Prydz, Fat Boy Slim and more. The perfect way to say bye to 2018 and see in a new year. Have a good one!
Leave the City
James Yorkston's Tae Sup Wi a Fifer @ Adam Smith Theatre, Kirkcaldy, 15 Dec
Catch cult favourite Vashti Bunyan, Robert Louis Stevenson Award winner Michael Pederson and Lost Map's Ed Dowie at James Yorkston's Tae Sup Wi a Fifer tonight at the Adam Smith Theatre. What a lineup, eh?