Best Pub, Best Cafe & Best Food Shop
From your favourite pubs to the best morning after bars - and where Withered Hand buys "the best coffee I have ever tasted"
So having asked you all for your food & drink favourites, pored over thousands of votes, and done more tallying and totalising than your average Comic Relief host, here are the results of this year's Skinny Food & Drink Survey. You picked them, so any anomalies are your fault, but if you really don't fancy our readers' choices and want someone else to tell you where to go, we've also asked some of Scotland's top music types for their picks.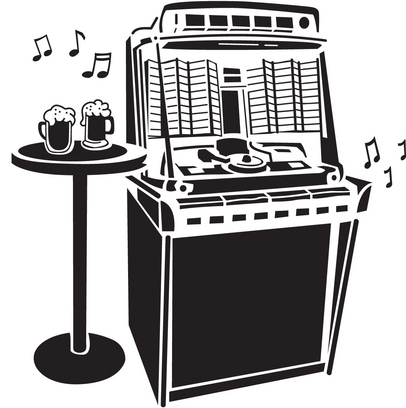 BEST PUB
The Best Pub category is something of an odd one, as it's a bit like asking someone which is their favourite pair of slippers – everyone has a comfy favourite where they know what's what and they don't want the likes of you coming in and messing it up.
Nevertheless, there were some choices which stood out. In Edinburgh you liked The Blue Blazer (Bread St), the home of oddly-placed barrels, real fires, enough rum to float a battleship and the cunningly-place Castle floating just above eye level to disorientate you when you step outside at 1am. You also liked Brewdog (Cowgate), with its range of own-brand and obscure-but-delicious beer, quirky industrial-effect decor and the availability of classic children's game Pop-Up Pirate. That's what swung it for them, we reckon. And you also enjoyed Cloisters (Brougham St), with its dark wood, great range of booze, and the convenient church next door to repent your sins.
Over in Glasgow, your favourites ran a similar gamut. There's the quirky one – Hillhead Bookclub (Vinicombe St), all vinyl on the jukebox. crazy furniture, and noticeably more quirk than in an equivalent Edinburgh pub. There's the brewery pub – Inn Deep (Great Western Road), the Kelvinbridge outpost of Williams Brothers which offers a huge range of craft beers and toilets decorated with comic strips from the 1990s. And there's the pub with the vague religious connection – Saint Judes (Bath St), an underground hideaway where you can recover from a day of living in a vibrant and interesting city. Also, it has 'Saint' in the name, allowing this section to wrap up nicely.
Vic Galloway: "Nice'n'Sleazy (Sauchiehall St, Glasgow) – still not rivalled across Scotland for jukebox, atmosphere, drinks and food! Oh, and there are gigs downstairs too... Can we have one in Edinburgh please?"
Ally McCrae: "McPhabbs (Sandyford Pl, Glasgow) for a cosy pint / football / read of the papers. Bar Bloc (Bath St, Glasgow) for all other noisy late night pub needs."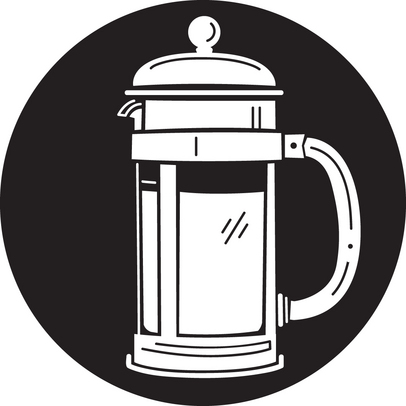 BEST CAFE
For a second year on the bounce, Artisan Roast (Broughton St/ Bruntsfield Pl, Edinburgh; Gibson St, Glasgow) make your favourites. Maybe that's because of the time and attention they take over your coffee, or the fact that their latte actually tastes like coffee rather than a milkshake with some mud in it. It may have a bit to do with the fact that an Artisan Roast coffee leaves you so hopped-up that you feel like running all the way home. Whatever it is, you liked them. However, they weren't your favourite cafe. 
That honour goes to Hula, just off Edinburgh's Grassmarket. It's light and airy inside, it's so central it's as if the city was built around it, the food is great, the juices are amazing, there's art all over the place, and the coffee's good. It's Artisan Roast's coffee that they use, naturally, but Hula are your favourite cafe. Over in Glasgow, you also had a soft spot for Tribeca (Dumbarton Rd), the New York-style deli cafe with the enormous omelettes, and Where the Monkey Sleeps (West Regent St), the cafe with the outrageously-named sandwiches (Meathammer, Firewalker deluxe etc) and the love of heavy metal. Glasgow, send some of your interesting people over here – we need them. Yours sincerely, Edinburgh.
Withered Hand: "Gaia (Leith Walk, Edinburgh) does the best coffee I have ever tasted."
RM Hubbert: "Piece (Argyle St, Glasgow). Amazing sandwiches. I kept an office nearby for over a year after I needed it just so that I could justify getting their Chicken Ole for lunch!"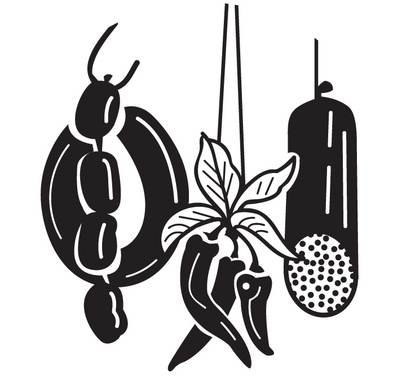 BEST FOOD SHOP
Two shops really stood out in your voting, and you're all completely right to vote for them in such numbers. Gold star, folks! First up it's Lupe Pintos (Leven St, Edinburgh; Great Western Road, Glasgow), everyone's favourite charity cook-off-supporting, chilli-importing Mexican emporium, rammed to the gunnels with spicy loveliness. Your other big favourite is Peckham's (various), as even with the sad loss of the Bruntsfield branch to the Relentless Death March of The Supermarkets, the maroon delis proved popular in both the east and the west.
John Cummins, Mogwai (@mogwaieat): "Good Spirits Company (Bath St, Glasgow), although an offy that knows you by name is a good sign of neither your past nor your future."

BEST PLACE WHEN HUNGOVER
Save for the obvious answer of 'lying in a ball on the floor' which many of you (and some of our musical guests) wrote in, the two favourites in our Survey both offer up the right mix of heft and flavour in their grub. Lucky 7 (Bath St) seems to do the business for our Glasgow readers, and with a central location, a menu consisting of comfort food at comfortable prices, and lots of lovely chairs, it's hard to disagree. Edinburghers went for Illegal Jacks (Lothian Rd), where hangover redemption comes in the form of burritos the size of rugby balls, and the cavern-like interior offers plenty of nooks to hide in if worst comes to worst.
Vic Galloway: "Joseph Pearce, Elm Row. A great Swedish-run bar with a nice selection of drinks and tasty bar-menu, comfy chairs and eclectic playlist... It's near my house too so I can slope home for a cry if necessary!"


Food and Drink Survey 2013
The Skinny readers have spoken - your collective recommendations revealed, along with the favourite haunts of a few creative types you might recognise.
Best Pub, Cafe and Best Food Shop
Food 101 - The Best Newcomers 
Food Hero: The Doublet, Port Dundas
A World Tour of Scotland