Greater Manchester Beer Garden Guide
Looking for a beer garden in Greater Manchester for some cold beer in the sunshine? Here are a few places we'd recommend
Manchester Town Centre
For a city nicknamed the rainy city, it has a surprisingly high number of beer gardens and terrace sun traps. Right in the heart of Manchester you'll find Sinclair's Oyster Bar (2 Cathedral Approach) off Exchange Square – when the sun is out it's a bit of a rabble, but you'll struggle to find a more affordable boozer in town. Just round the corner on King Street you'll find the newly-opened tapas joint El Gato Negro (52 King St) – it doesn't technically have a beer garden, but its retractable roof means you're sorted for a beer come rain or shine. Mr Thomas's Chop House (52 Cross St) also has plenty of tables out back overlooking St Anne's Square.  
Down the Gay Village you'll find a string of outdoor spaces on Canal Street: take your pick of Via, Taurus or Velvet. And if you can handle the 90s cheese, G.A.Y.'s (63 Richmond St) terrace catches the sun all day long.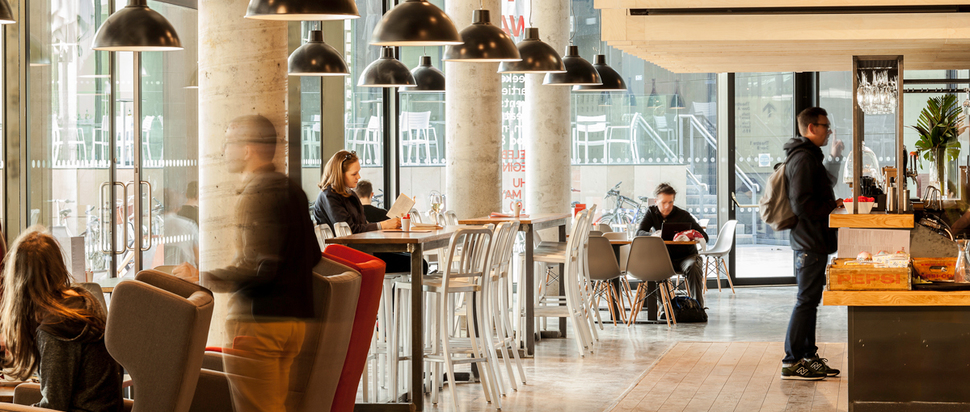 Heading towards Castlefield you'll find HOME (2 Tony Wilson Place). The recently built arts centre is Manchester's home of indie cinema, theatre and visual arts, but in the summer it's also the perfect place to switch off as the downstairs bar opens its doors strewing deck chairs and tables across Tony Wilson Square. There's also a second floor terrace that brings you even closer to the sun.
And then there's the mighty old-school boozer Britons Protection (50 Great Bridgewater St). Make your way through this first-rate bar and you'll find a spacious courtyard out back with long tables that are perfect if you're out enjoying the sun with a bunch of mates.
Castlefield
Looking for a bit of respite within Manchester's hustle and bustle? You'll find a surprisingly quiet beer garden at the rear of Atlas Bar (376 Deansgate), near Deansgate station. Another Castlefield stalwart is Duke 92 (18-25 Castle St), and a table on its double layer terrace overlooking Rochdale Canal is like gold dust on a sunny day. While The Wharf (6 Slate Wharf), with its spacious patio overlooking the canal, feels like a country pub dropped in the middle of the city
Northern Quarter
Manchester's trendiest part of town doesn't have a wealth of outdoor drinking areas, but if you're willing to fight for space you'll find the small but perfectly formed courtyard out the back of Port Street Beer House (39-41 Port St), the NQ's craft beer specialists. You'll also find a mini beer garden at the always welcoming Bay Horse (35-37 Thomas St).
Ancoats
Make your way from the Northern Quarter across the terrifying A665 and you'll find a couple of low-key beer garden gems. First there's Bar Fringe (8 Swan St), a favourite with The Skinny's office, with its long cobbled courtyard lined with picnic tables where trippy hedge sculptures stand sentinel. There's also The Angel (6 Angel St) – it's right by a busy road, so it's hardly tranquil, but if you're after a suntrap and don't mind the rattle of passing lorries, then this Ancoats institution is a winner.
Salford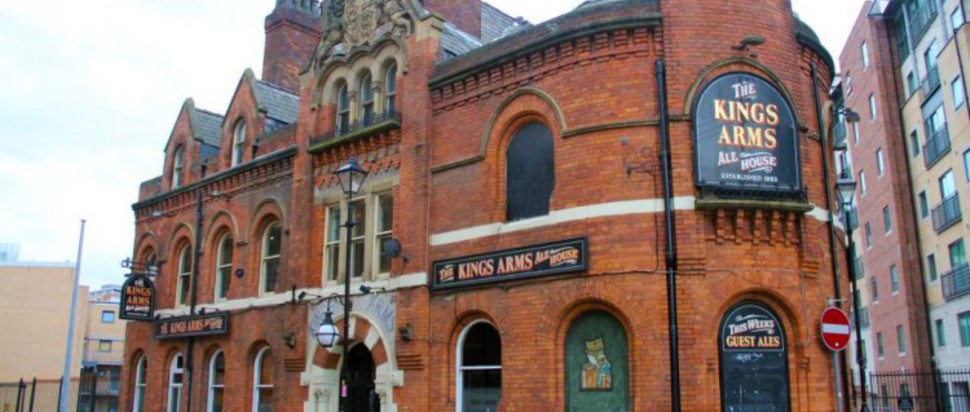 Across the Irwell, a couple of our favourite Salford pubs sport outdoor drinking spots. The King's Arms (11 Bloom St) has a cosy cobbled courtyard, and if you're looking for somewhere more airy to while away an afternoon in the sun you'll find The Old Pint Pot (2 Adelphi St) further down towards Salford Crescent, complete with a spacious terrace overlooking the river.
Fallowfield
Students are well catered for down Fallowfield way with the 256 (256 Wilmslow Road), housed in an old church, offering a massive garden out back. A bit rougher round the edges is The Ram (393 Wilmslow Rd), but its beer terrace is ace.
Chorlton
The beer gardens get greener and more spacious as you move towards south Manchester. You'll find the front of The Horse & Jockey (9 Chorlton Green) rammed on sunny days, but you can always spill over to the grass on Chorlton Green. On warm days down Beech Road you'll find a mediterranean vibe, with pretty much all its bars and restaurants opening out on to the street, but you'll find the roomiest garden out the back of The Beech Inn (72 Beech Rd). Both The Horse & Jockey and The Beech Inn are easy to find: just follow the smell of meat sizzling on their barbeques.
Didsbury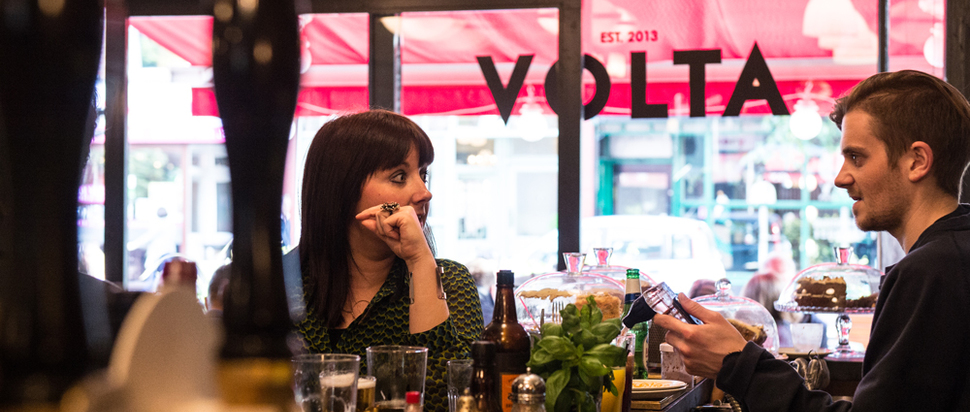 Towards the Didsbury end of Barlow Moor Road you'll find The Woodstock's (139 Barlow Moor Rd) green and leafy beer garden, complete with hanging baskets and shady veranda. Like Chorlton's Beech Road, Burton Road is awash with beer gardens and terraces: we're fans of the lively neighbouring bars Volta (167 Burton Rd) and Folk (169 Burton Rd) – the latter's palm trees might even fool you into thinking you're somewhere tropical. The Disbury (852 Wilmslow Rd) also has a roomy beer garden out front, perfect for a pint after a walk round the idyllic Fletcher Moss botanical gardens.
Further Afield
Not only does Jackson's Boat (Rifle Rd) have a massive and sunny beer garden, it's got beautiful walks along the Mersey and around Sale Water Park. And thanks to the recent addition of the Manchester airport line, it's a doddle to get to on the tram – just hop off at the Sale Water Park stop. 
Have we missed any of your favourites? Let us know in the comments below.