Crystal Bowls: The Future of Scottish Food & Drink
12 months into the pandemic, it's time to start looking forward at what the future may hold in store for Scotland's food and drink scene
After multiple lockdowns, numerous interior redesigns and at least one enormous snowstorm, your favourite food and drink places finally have a date for the diary. At the time of writing, the plan is for Scotland's pubs, cafes and restaurants to re-open some time after 26 April. Possibly.
That's the short-term, but what does the longer-term future hold? The world has changed a lot since those heady pre-pandemic days of early 2020, so we asked a host of folk from across the Scottish food and drink spectrum for their take on what the future of food in Scotland might look like.
The Good Store is an independent, organic, packaging-free grocery store in Edinburgh.
"The future of food and drink is looking promising. People in Scotland are more aware of environmental factors, what they are eating and ultimately what is in their food, and so we think we will see a spike in the organic, locally grown and seasonal food market. Also, being able to have a wider variety online will give people the option of healthy food at their fingertips!"
"Once the pandemic has shifted and we have a little more freedom, it would be wonderful to see people continuing to shop local, this has kept local high streets going throughout and it would be encouraging to see that loyalty continue! "
"The future of The Good Store has always been the same, world domination... On a serious note we would like to see more people shop sustainably and connecting with their food, in order for them to do that it has to be convenient, which means... more Good Stores!!!"
Cairngorm operates a pair of cafes in Edinburgh, as well as roasting coffee beans for retail and wholesale.
"Food & Drink in Scotland is absolutely going to see a culture shift as far as I'm concerned. In the near future operators are going to have to increase their pricing to work within a model that is based on lower traffic due to distancing rules, which in turn could make nipping out for coffee more of a luxury for most people. I feel it's very important because of this that cafes and restaurants work towards a renewed goal of their destinations being more of an experience and ensuring a strong value proposition to warrant this inflation.
"For us, and many I'm sure, the goal has shifted beyond just brick and mortar and towards positioning ourselves as an online business too. We're working hard to learn new skills like digital marketing, running online ads, and basically, how the heck to run an e-commerce business from the ground with no experience.
"I would love for the ingenuity that has come from small businesses, resulting from desperation to survive, continues as I feel some really great concepts have emerged from this pandemic. It's a good reminder for all businesses to keep egos in check and realise how success can flail at the flip of a coin. The resulting click and collect pop-ups, the food box deliveries, and the cafes switching from counter to table service have added heaps of value to existing businesses, which I hope, and expect, will continue."
Rafa's is an Arizona-style Mexican diner in the Hidden Lane in Finnieston, Glasgow. It opened its doors in mid-2020.
"We started in the middle of the pandemic but we are very fortunate to be able to operate as a takeaway during these different times. With restrictions in place we have had to reduce the menu but we are very grateful that our client base in Glasgow has continued to support us.
"I think the future is bright for Rafa's. With the vaccine rolling out and the hopeful return to normality in sight, we can expect big things for Mexican food in Glasgow this summer. In addition to the flagship store in the Hidden Lane Finnieston, we're also in the final motions to secure a permanent pitch for our food truck which will host a smaller menu, focusing on marinated grilled meats or "asadas".
"In St. Andrews we are also going to be doing pop ups throughout the summer nights at Friends of Rafa's, The Cheesy Toast shack's location on the beach at East Sands! It's been a rough start for Rafa's this year but if we can endure COVID-19 then I'm sure there are only better things to come."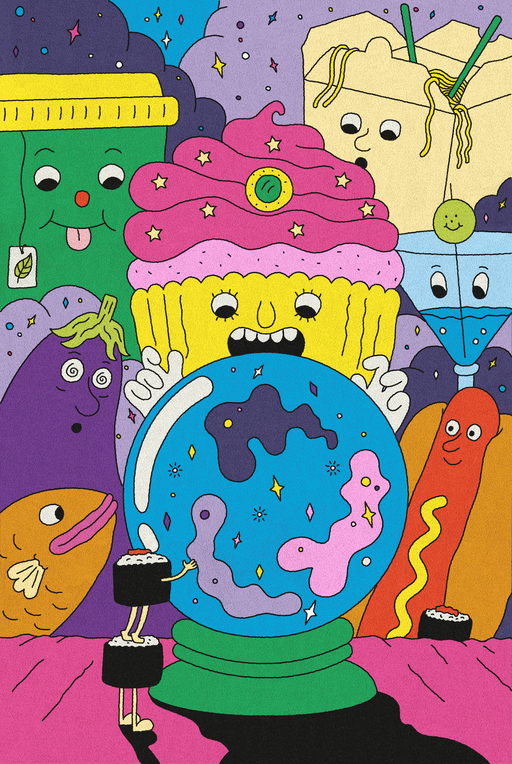 The Little Chartroom is a critically-acclaimed bistro in Leith; during the pandemic, the Chartroom opened a takeaway mini-restaurant on Portobello Promenade and offered finish-at-home delivery meals.
"I feel like the first half of 2021 is gonna be fairly slow and tick over. You're starting to see people look more confident and itching to get out and eat again but the restrictions aren't gonna be eased much til summer.
"Come summer, hopefully more people will be vaccinated, the weather will be better, and fingers crossed we can open indoors (with restrictions). I think people are gonna be itching to get back out there into social environments.
"With our home deliveries, this lockdown [has] been busier. Right now people just want to get some restaurant food which I think is why the at-home stuff has been so busy [...] as good as those are, you're missing the most vital part of the experience (the atmosphere, music). We're hoping for a bit of a surge, in a sensible way.
"We reviewed the way we work – we went from ten services a week to five to get a better work-life balance. A lot of people are going to be looking at that. Me and my wife [Little Chartroom co-owner Roberta Hall-McCarron] enjoyed having a bit more free time; it's 2021 and we shouldn't be working like dogs. Productivity is definitely better with that improved work-life balance.
"We're going to continue the at-home meals; we've delivered to so many young parents who can't get babysitters, so it's a good option for them as opposed to a usual takeout.
"People being outside is a big one. Two years ago you would not have seen Portobello prom as busy as it is now… it's quite nice being in outdoor spaces. I wonder if that will be a thing that people continue to do, getting good food on the go, and using outdoor spaces more generally. While the last 12 months have been a nightmare for so many businesses, it feels like things are changing in a positive way - people are certainly open to new things.
"Social distancing [will continue] for quite some time, that will equate to restaurants opening earlier; personally, I like eating earlier because you know that it won't be as busy.
"When diners get finish-at-home meals they get a better understanding of the amount of work that goes into the preparation. There's a lot of effort that goes into restaurant food – getting all the elements together, the plating, you wonder why it doesn't quite look like it should. Hopefully that knowledge will result in more understanding diners!
"Drawing positives from the past 12 months, quite a few chefs broke out on their own out of boredom, almost, and because there were opportunities out there, and people have absolutely gone for it. They might not have done it before – maybe they had full-time jobs or they were always too busy.
"There's gonna be sites coming up for a bargain compared to what they would have cost 18 months ago, and I can't wait to see younger chefs and bartenders open up some new concepts and put a new spin on those spaces. This whole thing is crap, but there are so many good things to draw from it."
---
Illustration by AJ Higgins