Home Comforts: Afternoon Tea by Rose Q+A
We catch up with Rose Gregory to chat about her Instagram-entrancing lockdown hit, Afternoon Tea by Rose
Afternoon Tea by Rose is… well, the clue's in the name. A new project from Edinburgh-based baker Rose Gregory, it's a miasma of tiny cakes, dinky little sandwiches, and amazingly detailed bits to snack on. Gregory talks us through the story so far...
How did the Afternoon Tea by Rose idea come about? What motivated you to start it up?
I have always enjoyed afternoon tea and was planning to make one as a surprise for my friend's 30th birthday in July and suddenly I saw it as a great idea for a business. I started getting really excited about making tiny food and spent the days following putting 'mini' before any food I could think of! Having been a chef, pastry chef and baker in Edinburgh for the past 6 years I was able to use everything I have learnt to build a food business of my own. The original name was 'Rose's Afternoon Tea' which one of my friends kindly pointed out abbreviated to RAT, not so appetising!
Being a full-time baker at Company Bakery it seemed obvious to use that to my advantage and luckily the directors allowed me to make miniature versions of our bread. No more crustless soggy sandwiches! I think it was after I made my first mini baguettes, I knew I was onto something.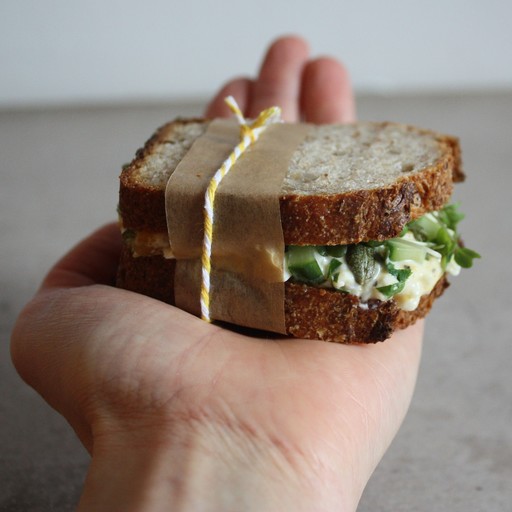 What kind of reaction have you seen so far? 
Since the uncertainty of the first month's deliveries, I have been blown away by the positive response that I have received as well as by the increasing demand! I have had a mix of customers; some just wanting to indulge and many booking to arrange a surprise for friends or family.
I think that there has definitely been a shift in the way people spend their money, striving to support independent local businesses. Lockdown offered a unique opportunity to slow down and appreciate high quality, hand crafted products. After so many months of restrictions, people seem to finally be accepting fine dining at home as the new normal.
What are your plans for the future of the Afternoon Tea project? And how much are those plans affected by lockdown and the possibility of changing restrictions that affect the hospitality industry?
I am currently doing deliveries once every 3-4 weeks and plan to maintain this frequency as I am operating solo; the menu planning, recipe development and prep is very time consuming on top of a full-time job.
As lockdown restrictions ease, I will start to think about pop ups and collaborations with other local businesses and chefs. Potentially in the future I could see myself catering for small intimate weddings and private events.
---
instagram.com/afternoonteabyrose