Jonah Hill's directorial debut Mid90s to open Glasgow Film Festival
The Superbad actor's first effort as director kicks off the 15th edition of GFF, while an adaptation of Kieran Hurley's hit play Beats, about 90s rave culture, will close proceedings
Glasgow Film Festival rarely disappoints when it comes to their opening and closing galas, and the 15th edition of the much-loved festival is no exception. The curtain will be raised on GFF19 with the UK premiere of Mid90s, in which Jonah Hill takes a nostalgic trip back to his misspent adolescence to immerse viewers in the period's skater culture.
This coming-of-age drama is the first directorial effort from Hill, who broke out as a comedic star in the likes of Superbad and Get Him to the Greek, before finding success in dramatic roles in films like Moneyball, The Wolf of Wall Street and Don't Worry, He Won't Get Far on Foot. Sunny Suljic (The Killing of a Sacred Deer) stars in Mid90s as a 13-year-old boy who begins to hang out with an older group of skateboarders while living in 90s Los Angeles, with Lucas Hedges playing his older, disapproving brother. As well as being peppered with classic hip-hop from the mid-90s, the film also features an original score from Trent Reznor and Atticus Ross.
GFF's co-director Allison Gardner says that the festival is "honoured and delighted to be opening our 15th edition with Jonah Hill's thrilling and moving directorial debut. The film is a beautifully crafted coming-of-age story that feels authentic, and the young actors give naturalistic and heartfelt performances that stay with you."
Of opening the Glasgow Film Festival, Hill said: "I am so honoured to have Mid90s screen as the opening night film at Glasgow Film Festival. There is such an incredibly rich and cool art, music, design and film community in Glasgow, which has always embraced and championed artists. This is the first time the film is being shared with audiences in the UK and it's a privilege to share our film. Thank you."
Eleven days after this opening gala, the festival will come to a close with a home-grown effort that also takes audiences back to the 90s: Beats, the big screen adaptation of Scottish playwright Kieran Hurley's hit show of the same name from the 2012 Edinburgh Fringe. Set in 1994, Beats tells the story of 15-year-old Johno, his mum and policeman Robert, the son of a former Ravenscraig steel worker. As well as being concerned with small town Scottish life, Beats also celebrates Scotland's rave culture in the mid-90s, which was under attack from the Criminal Justice Bill attempting to place restrictions on young people's rights to gather together and party.
Brian Welsh, who is perhaps best known for the excellent Black Mirror episode The Entire History of You, directs and co-wrote the script with Hurley. This Scottish-made film also has some Hollywood backing in the form of master filmmaker Steven Soderbergh, who's an executive producer. The cast is headed up by Cristian Ortega and Lorn Macdonald, a pair of movie greenhorns fresh from graduating from the Royal Conservatoire of Scotland. On soundtrack duty, meanwhile, is Scottish clubbing giant JD Twitch; the Optimo legend will DJ at the official festival afterparty at Argyle Street Arches, which is open to all ticket holders.
Beats will be coming to GFF fresh from its world premiere in Rotterdam, with GFF co-director Allan Hunter calling the film "a wildly entertaining, desperately poignant blast of rebellion, romance and bittersweet friendship that beautifully captures the end of an era in 1990s Scotland. Showcasing a wealth of talent on both sides of the camera, it is the perfect closing night film."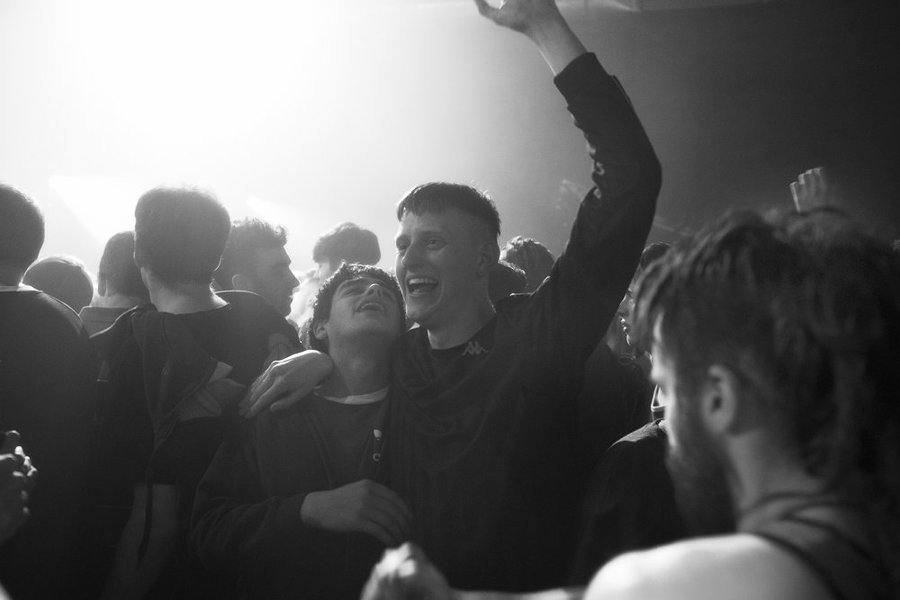 Still from Beats
Mid90s and Beats join the previously announced anniversary screenings of The Matrix and Alien, a great-looking retrospective of American films from the watershed year of 1969, and a showcase of Belgian cinema. The full GFF programme is announced on 23 January.
---
The 15th Glasgow Film Festival will run 20 Feb-3 Mar. Tickets for GFF19's opening and closing galas go on sale 10am on Wed 9 Jan at glasgowfilm.org/festival