Glasgow Film Festival announce 2019 line-up
Pop-up screenings of Fight Club, The Matrix and Blair Witch Project are on the cards at the 15th Glasgow Film Festival, as well as visits from actors and filmmakers like Michael Palin, Carol Morley, Alice Lowe and Simon Amstell
Scottish film fans rejoice, as Glasgow Film Festival rolls around once again to sprinkle a little cinematic joy to combat the winter blues. A total of 337 screenings, talks and events are squeezed into this 15th edition of the much-loved film festival, including seven world premieres, 102 UK premieres and 49 Scottish premieres from 54 countries.
Heading back to the 90s with opening and closing galas
There's a nostalgic vibe to this year's opening and closing galas. Proceedings kick off with coming-of-age drama Mid90s: the first feature from actor Jonah Hill, it follows a hazy 13-year-old introvert who escapes his troubled homelife when he falls in with a gang of local skaters. Closer Beats is also a 90s trip. Set in 1994 and based on playwright Kieran Hurley's award-winning one man show, it concerns two childhood friends who fall for the anarchy and freedom of the local rave scene. Featuring music from JD Twitch and with legendary filmmaker Steven Soderbergh on as executive producer, Beats could prove pretty special.

Opening film Mid90s, from Jonah Hill
Retrospectives and pop-ups
The retrospectives and special pop-up screenings at GFF are always highlights, but they're particularly exciting this year. We're especially keen to see the four extraordinary films playing in May Days, GFF's retrospective of the work by comedy genius Elaine May. Three of her films are stone-cold masterpieces (A New Leaf, The Heartbreak Kid, Mikey and Nicky), while her fourth and to-date final film, comedy caper Ishtar, might be the most unfairly maligned movie in the history of cinema. Make time for all four of these rarely screened gems.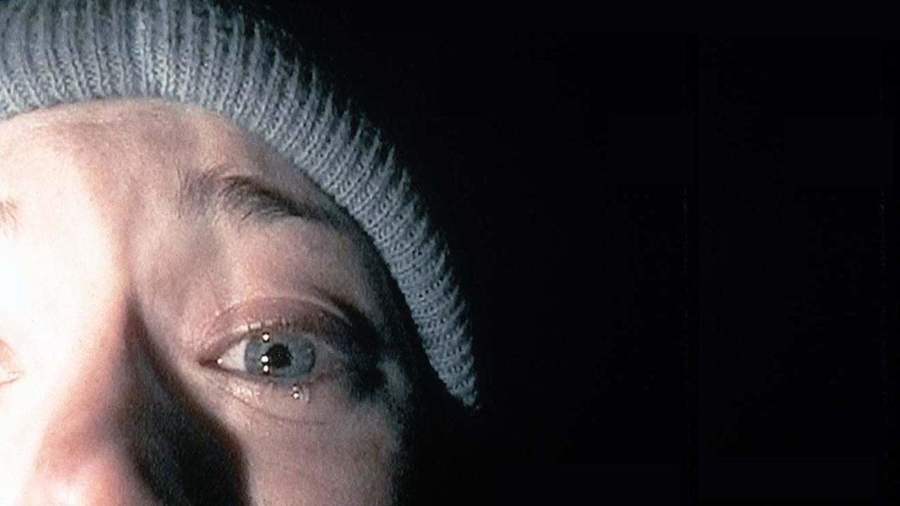 The Blair Witch Project in secret location
Inventive pop-up screenings in unusual locations have become GFF's speciality, and they have a bunch of fun ones planned this year. Already announced is an immersive event at the Arches based around cyberpunk sci-fi gem The Matrix and a screening of Alien complete with laser tag at Parkhouse Business Park. Additional pop-ups joining the bill today are events centred on screenings of Bill and Ted's Excellent Adventure; The Adventures of Priscilla, Queen of the Desert; and Fight Club, although we don't know too much about the latter. "The first rule about Fight Club is: you do not talk about Fight Club", says GFF co-director Allison Gardner. "So you'll just have to get along and participate…" There's also mystery surrounding GFF's special 20th anniversary screening of The Blair Witch Project: if this found-footage horror wasn't terrifying enough, it's screening in a spooky secret location. "It's sure to scare and thrill," says Gardner.
Local talent
Over the years, Glasgow Film Festival has proved a fine launchpad for homegrown cinema. Last year's closing film Nae Pasaran!, for example, went on a lively run at UK theatres following its gala GFF screening. Joining Beats are several other eye-catching Scottish made movies that'll hope to have similar success.
One of these mint fresh films having their world premiere at GFF is Matt Pinder's doc Harry Birrell: Films of Love and War, which delves into the archives of Scottish amateur filmmaker Harry Birrell, and finds a vivid life spent in the bustling streets of Bombay, the jungles of Burma and the mountains of Nepal. There's also Connect, the debut feature from Marilyn Edmond. Set in North Berwick, it's reportedly a heartfelt exploration of suicide among young men in Scotland featuring a soulful Kevin Guthrie as a man who's lost someone close to him  struggling to share his feelings.

Karen Gillan in US indie All Creatures Here Below
Sure to be moving will be Mackintosh Redux, the painstaking digital remastering of Murray Grigor's first film Mackintosh, which was made 50 years ago to complement the Macintosh Centenary Exhibition; sadly Frank Spedding's exuberant score could not be saved in the restoration, but a new one has been provided by the Scottish Chamber Orchestra. Stephen Bennett's Do No Harm explores the dark legacy of Scottish born psychiatrist Dr Ewen Cameron and his hand in the experiments that helped devise systems of torture employed across the globe, from Northern Ireland to Guantanamo Bay. There's also the debut screening of between a whisper and a cry, the new film from 2018/19 Margaret Tait Award-winner Alberta Whittle, and Automata, the new work from Scottish horror filmmaker Lawrie Brewster.
Some local lads and lassies-made-good also feature in front of the camera too. Karen Gillan, who premiered her lively directorial debut The Party's Just Beginning at GFF last year, will be back in US drama All Creatures Here Below, in which she's said to deliver another knockout performance. And The Vanishing brings Gerard Butler and Peter Mullan together along with Connor Swindells as a trio of lighthouse keepers in a mysterious thriller set on a storm-swept island in Scotland's Outer Hebrides.

Gerard Butler and Peter Mullan in Scottish thriller The Vanishing
Scottish screenwriter Paul Laverty, meanwhile, pens Yuli, the latest from Laverty's partner Icíar Bollaín, which tells the compelling rags-to-riches story of ballet superstar Carlos Acosta – we're told Acosta will be in Glasgow for the screening.
Filmmakers heading to town
As ever, GFF will be confirming guests right up until the festival kicks off on 20 February, but with a month still to go, a few famous faces have been confirmed as attending. Comedian Simon Amstell – who dipped his toes in the filmmaking game a few years back with Carnage, his brilliant mockumentary about veganism – heads to GFF with his semi-autobiographical Benjamin, a romantic comedy about a character wracked with self-doubt, seemingly determined to sabotage his own love life. Amstell isn't the only stand-up moving into filmmaking. US star Bo Burnham has made a huge splash with Eighth Grade this year, his tender comedy about the nightmare of being an awkward adolescent, and GFF tell us he'll be coming to Glasgow to present the film's Scottish premiere.
Monty Python hero Michael Palin will be in Glasgow, too, as part of the entourage for Final Ascent, Glasgow director Robbie Fraser's documentary about the life of legendary Scottish mountaineer Hamish MacInnes. Director Carol Morley always gives robust, rousing Q&As – she did so when she brought her heady psychological drama The Falling to GFF a few years ago, and she'll be back again with New Orleans noir Out of Blue, based on the Martin Amis novel Night Train. The mighty Alice Lowe, director of the irresistible horror-comedy Prevenge, will also be around as part of a horror panel in the festival's Industry Programme. Expect more guests to be announced in the coming weeks.
Programme highlights
As ever, the main GFF programme is pleasingly eclectic and bursting with too many highlights to mention. Initially catching the eye, though, is Patrick Wang's two part film A Bread Factory, an Altman-esque epic that's been described as being like "Eric Rohmer had made a Christopher Guest film". Both parts are screening in a must-attend double bill. We'd also urge readers to seek out radiant realist fairy tale Happy as Lazzaro, Alice Rohrwacher's beguiling allegory about today's world of greed and corruption.
We can't wait to see shaggy LA noir Under the Silver Lake, the latest from talented young American director David Robert Mitchell (It Follows, The Myth of the American Sleepover). We've also heard great things about the formally arresting Ray & Liz, a poetic kitchen-sink memoir from celebrated photographer Richard Billingham, who's making his feature film debut. We'll also be first in line for the tender coming-of-age film Genesis, the latest from Quebecois director Philippe Lesage, who brought his striking debut The Demons to GFF a few years ago.
Another highlight looks to be Dragged Across Concrete from S Craig Zahler, who's assembled the controversial duo of Mel Gibson and Vince Vaughn for an sure-to-be-brutal tale of two criminal schemes that converge and soon go south. Dragged heads up a great looking Future Cult section that also includes buzzy Irish horror The Hole in the Ground, nail-biting siege thriller The Standoff at Sparrow Creek, absurd cop comedy Keep an Eye Out! from Rubber director Quentin Dupieux, and Indian comedy The Man Who Feels No Pain, Vasan Bala's loving homage to vintage action movies. You can also get your genre kicks in the annual Glasgow leg of FrightFest, the highlight of which looks to be Here Comes Hell!, Jack McHenry's horror-comedy that's been delightfully described as "Downton Abbey meets The Evil Dead".
Vox Lux, Bradley Corbet's exuberant portrait of a pop star (played by Natalie Portman), has proved to be a bit of a marmite movie – check it out yourself to see if you love or hate it. For other takes on life as a pop star, see Alex Ross Perry's Her Smell, featuring Elisabeth Moss as a 90s punk rocker whose fame is waning, and Being Frank, the doc about maverick Manchester comedian Frank Sidebottom, and the life and art of the real man behind Frank's massive papier-mâché head, Chris Sievey. The ace-looking Sound & Music strand also features a live event hosted by Lost Map that's centred on the label's VISITΔTIONS project, and will include sets from Monoganon and Free Love performing to footage shot on Lost Map's home of the Isle of Eigg filmed by Slow Tree.
The programme also features new films from Asghar Farhadi (Everybody Knows), Bruno Dumont (P'tit Quinquin followup Coincoin and the Extra-Humans), Jacques Audiard (The Sisters Brothers), Christian Petzold (Transit), Werner Herzog (Meeting Gorbachev) and Michael Winterbottom (The Wedding Guest). If that's too much arthouse for you, Stephen Merchant serves up the fun-looking wrestling comedy Fighting with My Family, which features Florence Pugh, Jack Lowden and bona fide wrestling icon Dwayne 'The Rock' Johnson, who's playing himself.
---
Glasgow Film Festival runs 20 Feb-3 Mar; for full programme details and tickets (which go on sale to GFF members and GFT CineCard holders from 12noon on 24 Jan, and then on general sale from 10am on 28 Jan), head to glasgowfilm.org/festival