Aesthetica Short Film Festival 2018: Preview
Ahead of The Skinny's first visit to Aesthetica short film festival, we take a peek at the huge programme of short films, special programmes and masterclasses
What makes a short film? Anyone looking for the answer will surely find it at Aesthetica Short Film Festival (7-11 Nov). Taking place each year in various venues across York, Aesthetica returns for its eighth edition, and its broad-church approach to curation results in a massive programme of work that just about squeezes under the umbrella of short film. There is, of course, fiction shorts, documentaries and animation, as well as artists' moving image work, but you'll also find programmes dedicated to innovative music promos, advertising, dance videos and fashion films. The new frontiers of VR and immersive cinema is also explored, and the huge fiction line-up is made slightly less daunting by being broken down by genre, with programmes of dramas, comedies and thrillers.
Masterclasses
The heart of the programme is this huge showcase of over 300 shorts, but there's plenty more going on besides. You'll find masterclasses with some of the sharpest talents in UK film, covering myriad topics. Dark comedy genius Chris Shepherd gives a lecture on finding your voice as a filmmaker, while beloved British animation house Aardman (Wallace and Gromit, Chicken Run) will be discussing their distinct stop-motion style and instantly recognisable characters.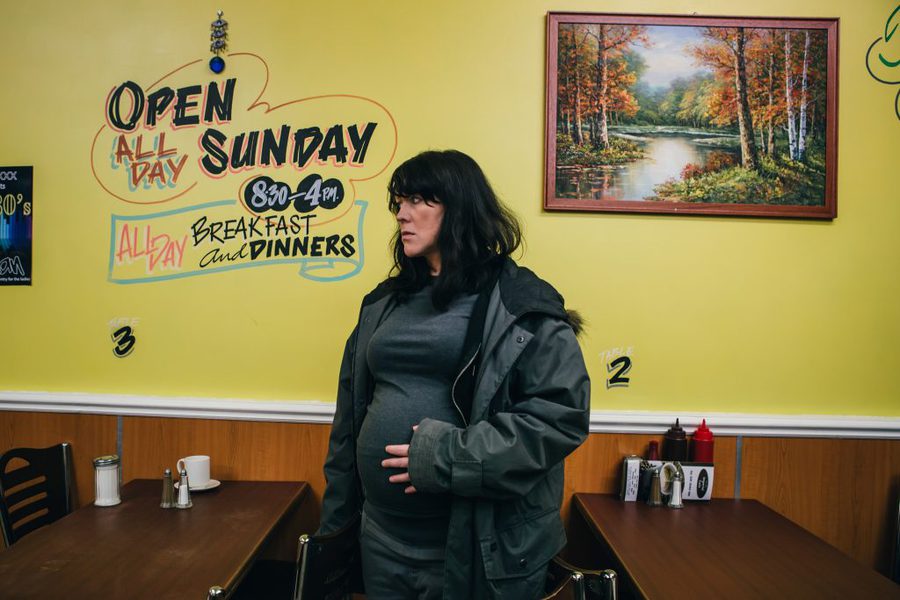 Alice Love in Prevenge
Other must-attend masterclasses include a talk titled Inspirational Narratives from filmmaker Mark Cousins, who'll be discussing his career and his idiosyncratic documentaries like I am Belfast and his most recent feature The Eyes of Orson Welles. The great Alice Lowe will be in town, too, to share her experiences in front of and behind the camera, from her role on Garth Marenghi's Darkplace to writing, starring and directing comedy-horror Prevenge.
There are also sessions on fashion in film from Vogue, immersive gaming from founding members of Playstation's VR project, and Dazed and Confused's Bec Evans discusses reaching an audience through video content. You can also learn about achieving the impossible with Julian Foddy, a visual effects supervisor for Industrial Light and Magic; pick the brains of award-winning screenwriter Matt Greenhalgh (Film Stars Don't Die in Liverpool, Nowhere Boy); and hear from producer Richard Melman on his extensive experience of documentary filmmaking.
Other highlights look to be Jason Wood, artistic director for film at HOME, Manchester, discussing the art of film curation, award-winning editor Mick Audsley musing on the digital cutting room, and a session on finding success at film festivals with representatives from Sheffield Doc/Fest, London Short Film Festival and more.
Guest Programmes
Chris Shepherd also crops up in the guest programme section of Aesthetica with a mini-retrospective that includes his new film Brexicuted. Scottish Documentary Institute have programmed a great looking line-up of work by female Syrian filmmakers sharing their experience of life as a refugee. Defining Gay Cinema, the Iris Prize's guest selection, meanwhile, is a programme pondering what defines a gay film, and the British Urban Film Festival presents a slate of work from BAME filmmakers celebrating female perspectives. Female voices are also present in Underwire's programme marking 100 years of women's suffrage in the UK, while the Imperial War Museum present a series of archive films made during the First World War.
The above is just the tip of the iceberg of Aesthetica's programme. For full details, head to www.asff.co.uk
---
7-11 Nov, various venues, York