10 films to see at Karlovy Vary Film Festival 2019
We survey what to look out for at this year's Karlovy Vary International Film Festival, including Palme d'Or-winner Parasite and the hallucinatory survivalist thriller Monos
In the picturesque Czech spa town that inspired the candy box aesthetic of Wes Anderson's Grand Budapest Hotel, you'll find one of Europe's liveliest and most welcoming festivals. Karlovy Vary International Film Festival kicks off today with a typically varied lineup. Guest of honour this year is the mighty Julianne Moore, who's in town to be awarded the Crystal Globe for Outstanding Artistic Contribution to World Cinema and to present her new film After the Wedding. Other guests include Patricia Clarkson, who's also winning a Crystal Globe, and previous Crystal Globe-recipient Casey Affleck also bring his new film, Light of My Life, to Karlovy Vary.
The festival always offers up some mint-fresh gems in its main competition, with highlights this year looking to be the new films from British filmmaker Hong Khaou and German filmmaker Jan-Ole Gerster (more on those below). The East of the West competition, meanwhile, is the chance to sample the best emerging filmmakers from Eastern Europe and beyond. Elsewhere you'll find the latest films from deadpan poet Jim Jarmusch (The Dead Don't Die), virtuosic Mexican filmmaker Carlos Reygadas (Our Time) and the final film from the late Agnès Varda (Varda by Agnès).
Here are some of the films we're most looking forward to this year.
Monsoon
Dir. Hong Khaou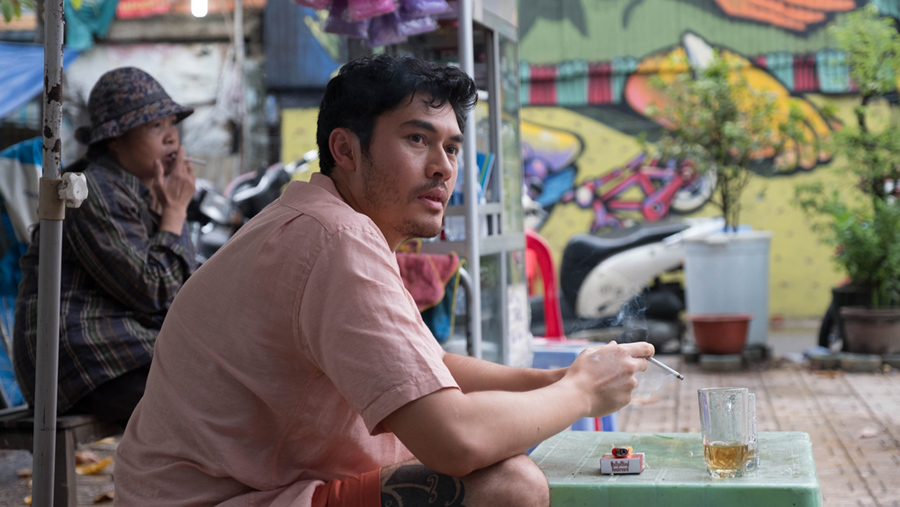 It's been five years since Cambodia-born British filmmaker Hong Khaou's debut Lilting, a deeply moving study of the relationship between a Chinese mother mourning her son, and the son's English boyfriend. He's back with another study of alienation and transformation as a British man returns to his home nation of Vietnam for the first time in decades and finds an exotic place he cannot understand. Crazy Rich Asians star Henry Golding plays the man coming home.
Lara
Dir. Jan-Ole Gerster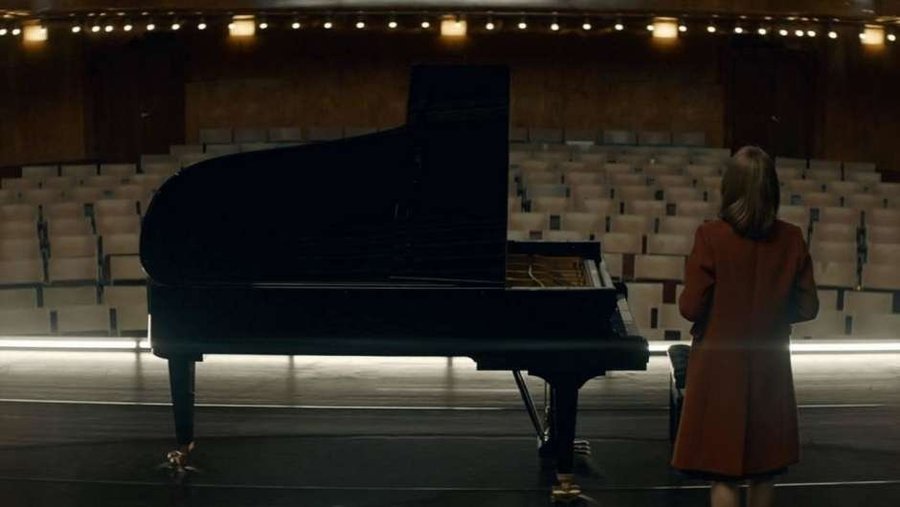 German filmmaker Jan-Ole Gerster is swapping the 20-something hipsters of his breakout comedy A Coffee in Berlin (aka Oh Boy!) for a psychological study concerned with a 60-year-old woman and her uneasy relationship with her pianist son. A Coffee in Berlin made its bow at KVIFF back in 2012 and went on to great success on the festival circuit; Gerster will be hoping for a similarly propulsive launch this time around.
Parasite
Dir. Bong Joon-ho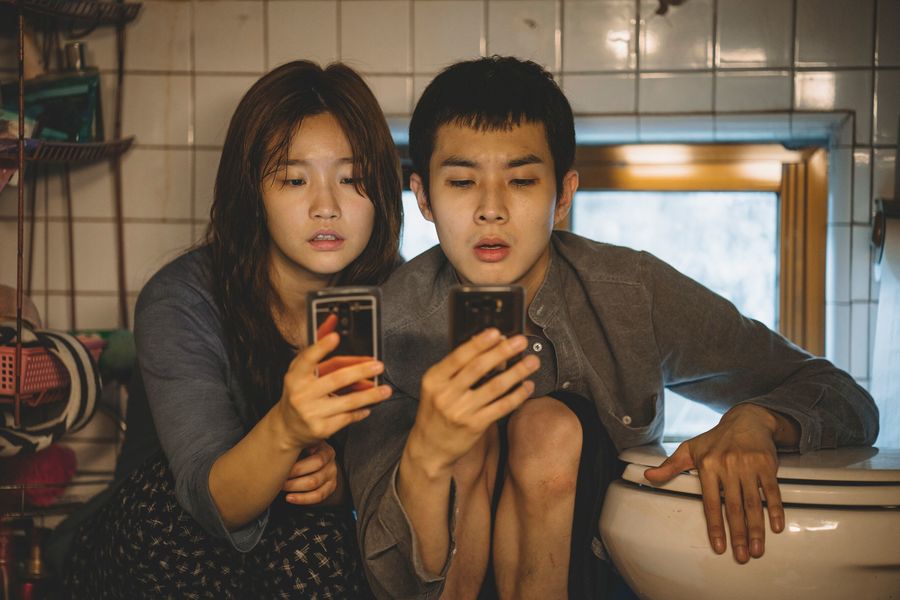 Surely the hottest ticket at this year's KVIFF will be Parasite, Bong Joon-ho's Palme d'Or winner concerned with a working-class family's relationship with a much wealthier one in modern-day Seoul. As with every Bong movie, we've no idea what exactly to expect, although word is this Korean filmmaking genius will be showing his typical disregard for genre conventions, delivering a thriller that's also a comedy that also has a social conscience.
Monos
Dir. Alejandro Landes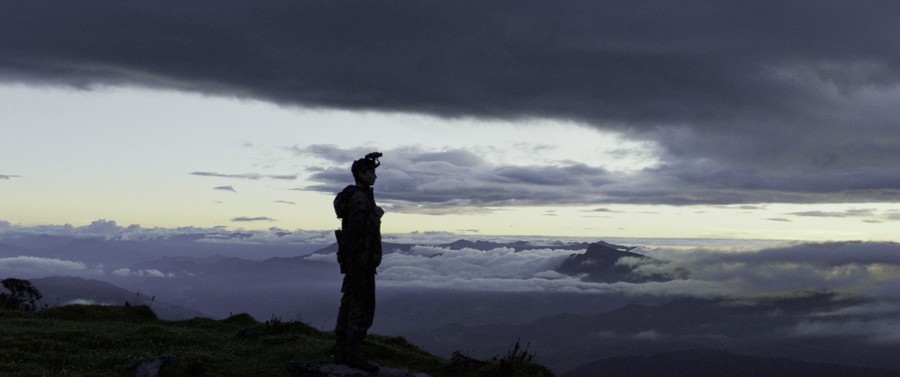 On a misty mountain ridge, a group of teens play war – or at least we think they're playing. Alejandro Landes's thrilling, dreamy Monos is like the Duke of Edinburgh Awards gone feral; or maybe think a mini-Beau Travail. This delirious teen survivalist thriller is also to be recommended for its bewitching score, courtesy of Mica Livi (Under the Skin, Jackie).
Tommaso
Dir. Abel Ferrara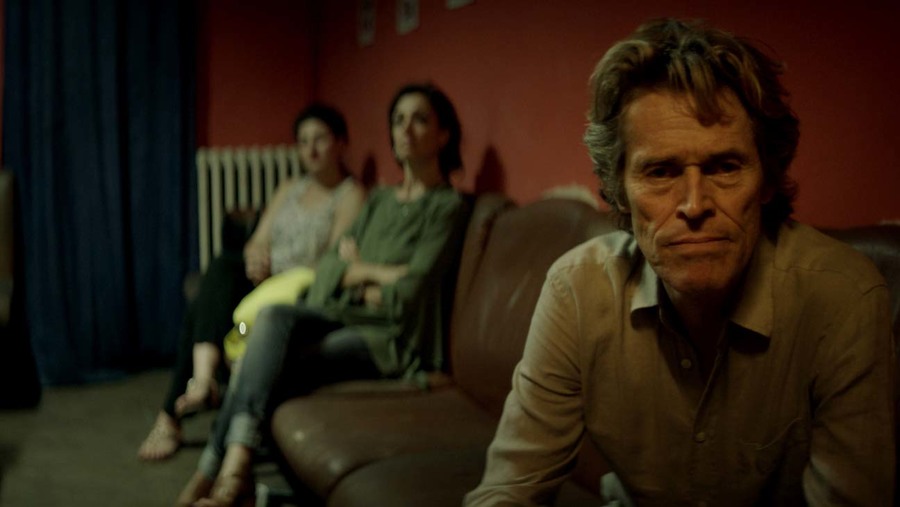 Abel Ferrara's fruitful collaboration with Willem Dafoe (they most recently worked together on the excellent biopic Pasolini) comes to a head with the actor playing a pseudo version of his director. Defoe is the eponymous Tommaso, a filmmaker living in Rome with his wife and daughter. The wife and daughter are played by Ferrara's own wife and daughter; the apartment in which it is set is their family home. This looks to be the most personal film yet from this filmmaking firebrand.
The Lodge
Dirs. Severin Fiala, Veronika Franz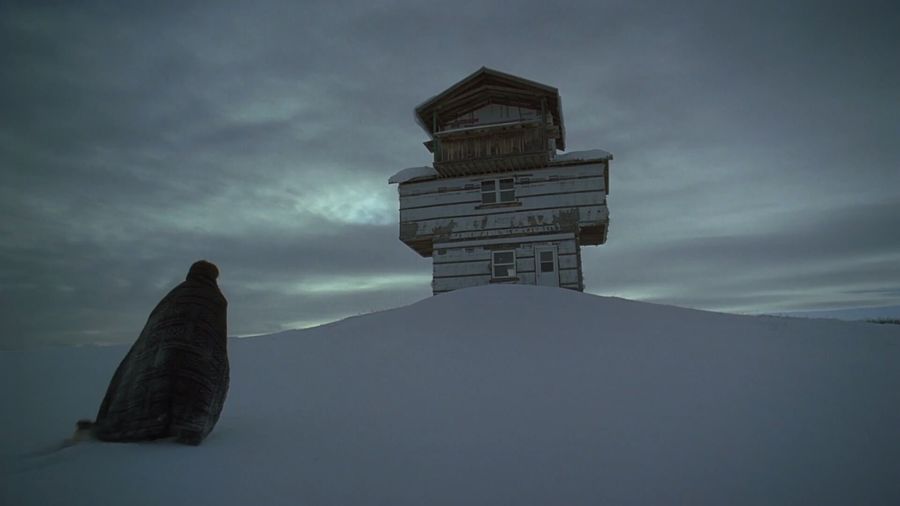 The highlight of KVIFF's midnight slot looks to be The Lodge, the latest horror from Severin Fiala and Veronika Franz, the Austrian duo behind the chilling Goodnight Mommy. That previous film concerned twins who begin to suspect an imposter is impersonating their mother, after she returns home wearing bandages from some mysterious facial surgery. Kids v guardian tensions look to be at the heart of this new film too, which concerns two siblings (Jaeden Lieberher and Lia McHugh) and their soon-to-be-stepmother (Riley Keough), who find themselves snowed in at their family's secluded cabin.
The Invisible Life of Eurídice Gusmão
Dir. Karim Aïnouz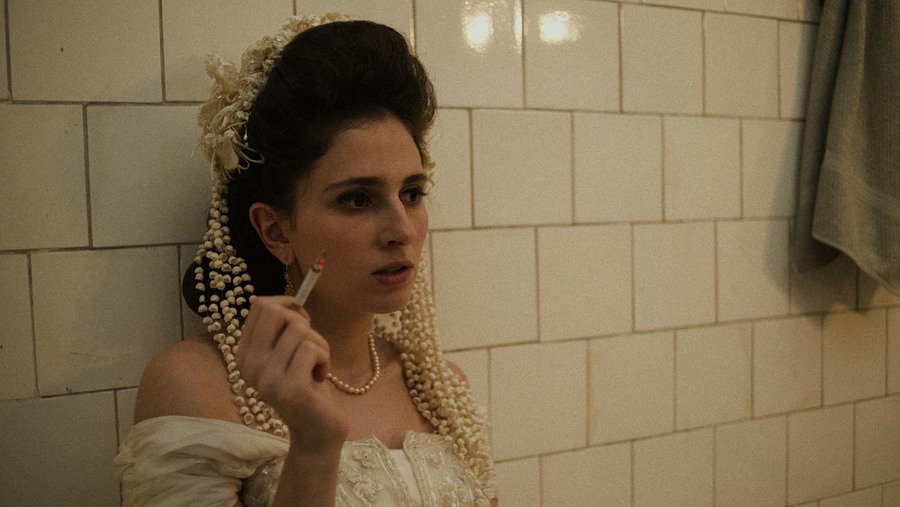 Winner of the Un Certain Regard prize in Cannes,The Invisible Life of Eurídice Gusmão from Brazilian filmmaker Karim Aïnouz looks like it could be pretty special. Described as a "tropical melodrama", it follows the lives of two free-thinking sisters – one 18, the other 20 – pushing against the strictures laid down by their stuffy, conservative parents in 50s Rio de Janeiro. Reports from Cannes suggest we're in for an emotionally rich and visually sumptuous experience.
Dir. Patricio Guzmán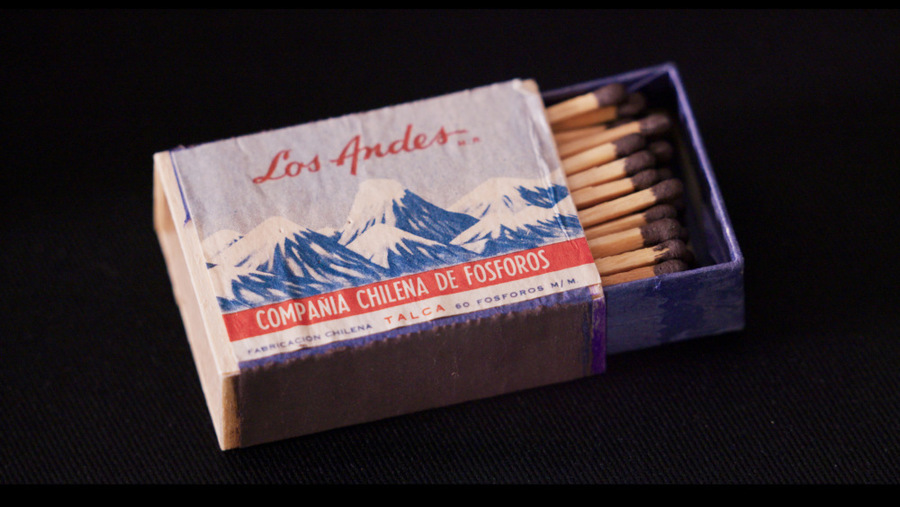 The great Chilean documentarian Patricio Guzmán returns with a companion piece to his most recent essay films exploring Chile's natural landscape and its relationship to the horrors of the country's years under the Pinochet dictatorship. After musing on Chile's sky and desert in Nostalgia for the Light and its miles of coastline in The Pearl Button, his latest looks at its dramatic peaks in The Andes, making connections with these mountains and his nations collective memory.
Ghost Town Anthology
Dir. Denis Côté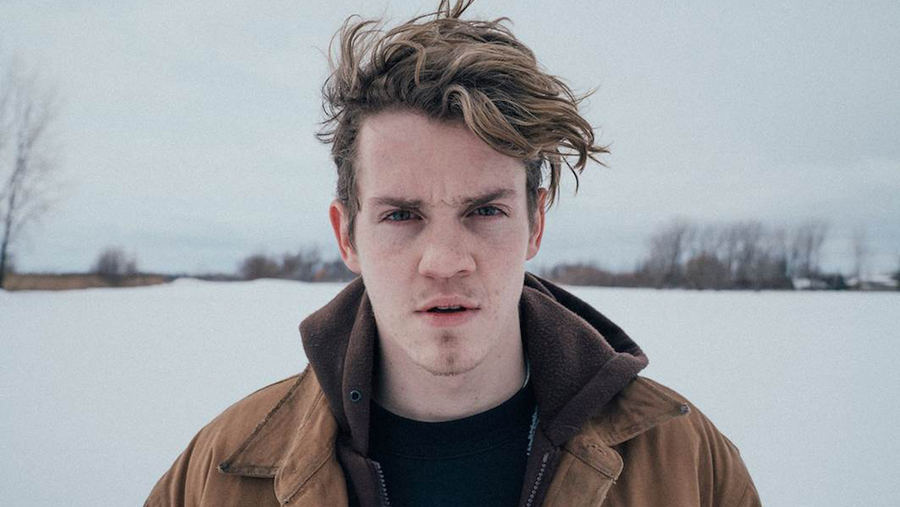 One of the best films in this year's Berlinale competition, Quebecois director Denis Côté's latest envelops us in the melancholy of a secluded town in northern Canada following the death of one of its young residents. An uncanny ghost story is weaved with a compelling social drama for one of the most arresting films of the year. Shot on grainy 16mm, the film's visuals look as haunted and as bleakly beautiful as the town.
Cairo Station
Dir. Youssef Chahine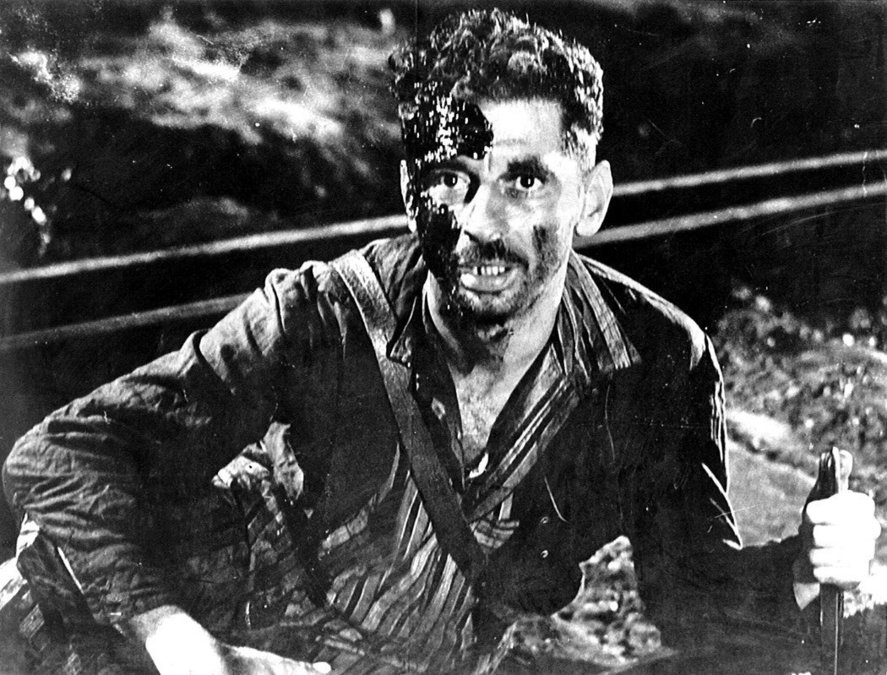 This year's retrospective subject is the great Egyptian filmmaker Youssef Chahine. Eleven of Chahine's features screen at this year's KVIFF, including this gritty masterpiece from 1958, which centres on a newspaper vendor (played by Chahine) working at the eponymous railway station and the various goings-on around it. Adroitly blending melodrama, noir, sexuality and even a bit of musical, the film was pretty mind-blowing in 1958 and is still a deliriously inventive delight. We look forward to seeing as many of Chahine's films as possible during our time in Karlovy Vary.
---
28 Jun-6 Jul, Karlovy Vary; full programme here