Fringe 2018: Summerhall announce massive programme
A lively programme of diverse and thought-provoking theatre, music and visual art from around the world will be coming to Summerhall in August. Expect projects from and inspired by Pussy Riot and shows marking the NHS's 70th year
It's nearly that time again, and today Summerhall reveals its overflowing programme for this year's Fringe. It's a programme that promises to be "filled with shows which shed light upon the world around us with unflinching honesty, insight and humour."
Fringe Theatre at Summerhall
The 30th anniversary of the fall of the Berlin Wall will be mark by Fallen Fruit from award-winning Two Destination Language, which follows a Bulgarian refugee and his experience of Communism. Also catching our eye is VOID, an experimental dance, video and audio adaptation of JG Ballard's dystopian sci-fi novel Concrete Island from V/DA & MHz in association with Feral. Also with a sci-fi bent is Erewhon from New Zealand playwright Arthur Meek. Working with Edinburgh company Magnetic North, the show will reinterprets Samuel Butler's 1872 science fiction novel with the aid of a magic lantern and an iPhone 6.
Drag queen aesthetics are explored in Alma, a human voice, while multiculturalism in Glasgow is the subject of Belle Jones' show Closed Doors, developed as part of Summerhall Lab. Samira Elagoz' provocatively titled Cock, Cock… Who's There? is concerned with sexual violence and intimacy, and it's the inappropriate sexualisation of girls that's the theme of Katy Dye's Autopsy Award 2018-winning Baby Face.
With Brexit still dominating the news, European Pop Song's study of continental identity through music should prove fascinating, and Sh!t Theatre return to the Fringe with Dollywould. One of last year's Fringe's most talked about shows was shipping container-based scarer Séance, and that show's creators Darkfield are back with new work Flight. Winners of the first Summerhall/Vaults Festival award, the Flanagan Collective also return to Summerhall with Orpheus.
With the NHS turning 70 and seemingly under threat from the current government, the issue of health provision comes up often in this year's programme. It's the theme, for example, of Michael Pinchbeck's adaptation of A Fortunate Man, which sets John Berger and Jean Mohr's 1967 book alongside contemporary interviews with medical staff. After the Cuts by Gary McNair imagines a future in which the NHS doesn't exist and patients must take their care into their own hands. And Where It Hurts, produced by Grassmarket Projects and directed by multiple Fringe First winner Jeremy Weller, is concerned with the health of the NHS as it is today, using testimony from 18 Edinburgh residents, carers and health professionals.
---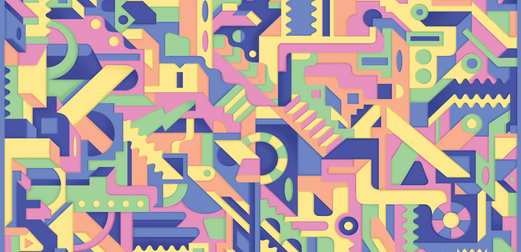 Want a guide to the best of the Scottish cultural scene in your inbox every week? Sign up to our mailing list!
---
The Canada Hub returns to Summerhall with some interesting shows including Chase Scenes, in which Ming Hon explores the collective nightmare of being chased; Daughter, an acclaimed show about toxic masculinity, and First Snow/Première neige, which explores the links between Scotland and Quebec and is a co-production with the National Theatre of Scotland. Also part of the Canada Hub is Huff, by the indigenous playwright Cliff Cardinal.
The Roundabout venue also returns to Summerhall with a roster of new writing. There's a reworking of Square Go from Kieran Hurley and Gary McNair; Luke Barnes' acclaimed three-decade study of Britain, All We Ever Wanted Was Everything; Ed Edwards' Thatcher-era riot drama The Political History of Smack and Crack; and Eve Nicol's One Life Stand, about intimacy in a hyperconnected world.
Meanwhile Lesley Wilson's Wired, which tells of post-traumatic stress through a female soldier's eyes, looks to be the highlight of the second Army @ the Fringe programme, which also includes work from Poland and Iceland. We also love the sound of Notorious Strumpet & Dangerous Girl, a circus show about alcoholism and a great- (six generations up) Grandmother who was a convict shipped from Ireland to Australia.
Younger audiences, meanwhile, are in for a treat with a new spin on fable The Ugly Duckling in Le Gateau Chocolat's Duckie. There's also Tin Can People's show Katie & Pip, which introduces onstage a 15-year-old diabetic girl and the dog that has been trained to save her life.
Music at Summerhall
One element of Summerhall's music programme particularly speaks to this mantra of "shedding light upon the world". There's a ten-day residency by feminist punk group Pussy Riot with their project Riot Days, a live performance of Pussy Riot member Maria Alyokhina's memoir of protest and imprisonment in Putin's Russia, using music, theatre, spoken word and film. The afterparty for the first show will also feature a DJ set from Kevin Rowland of Dexy's Midnight Runners.
The NEHH programme also features Italian prog heroes Goblin, who'll be in Edinburgh playing live to two classic 70s horrors – Dario Argento's Suspiria and George A Romero's Dawn of the Dead. Also performing at Summerhall in August are Baltimore duo Wye Oak and plaintive Scottish rock group Adam Holmes and the Embers, as well as Solid Air by John Martyn performed in full by Start to End, a project featuring members of Admiral Fallow, Roddy Hart & the Lonesome Fire and Pronto Mama.
Summerhall's Visual Art Fringe Programme
This year's visual arts programme is also promising, with an eclectic cross-media exploration across Summerhall's variety of exhibition spaces. The major Fringe exhibition for 2018 is group show FREE THE PUSSY! Curated by Summerhall resident Tamsyn Challenger, the show promises to document a range of international artworks created in response to Pussy Riot's 2012 imprisonment, with Yoko Ono, Judy Chicago, Lizzi Bougatsos, Billy Childish, Gaggle, No Bra, John Keane, Layla Sailor, Hayley Newman and the Gluts, and Challenger herself providing work for the show.
John Keane's solo show Life During Wartime is concerned with different types of conflict carried out since he was appointed as the Imperial War Museum's official artist for the Gulf War of 1990-91. Kurt Schwitters and Martin Green's Kurt Schwitters Has Left the Building explores the physical dispersal of work from the late Schwitters' Merz barn in Cumbria, while filmmaker and critic Mark Cousins has advised on an exhibition of Orson Welles drawings and sketches that will be shown for the first time to coincide with the general release of his film The Eyes of Orson Welles.
Also on display in Summerhall will be Edinburgh People by Ryan Walls, a photography project documenting the users of an Edinburgh black cab, and UZ Arts return with the work of 14 artists who have been resident at Sura Medura in Sri Lanka.
---
For Summerhall's full lineup and to book tickets, head to www.summerhall.co.uk