Edinburgh Fringe 2022: The comedy lineup so far
Here's a small fraction of some of the comedy coming up at this year's Edinburgh Festival Fringe
Trying to condense the sprawling comedy lineup at the Edinburgh Fringe into an easy-to-digest article is a fool's errand. But as you can see, we've attempted it. With over 3,000 shows already online ahead of the Fringe's 75th anniversary this August, and over a third of these shows classified as comedy or standup, we've taken something of a lucky dip approach, picking out some of the comedy performances we're most looking forward to at the key Fringe venues. We'll be updating this list as more shows get announced in the coming weeks, and our Comedy team will present their picks in the coming weeks ahead of the Fringe, kicking off on 3 August.
The most established standup venue in Edinburgh, The Stand's regular room has an intimate, cabaret-style space that puts many of the popup Fringe venues around town to shame, while some of their bigger shows spill over into New Town Theatre. Over the years, the venue has built up an impressive coterie of hugely admired veteran performers who continually make The Stand their home each August. Top of the bill this year is surely Stewart Lee, who's bringing two shows to The Stand. He's closing out his tour of Snowflake (New Town Theatre) and bringing mint fresh work-in-progress show Basic Lee (Stand 1).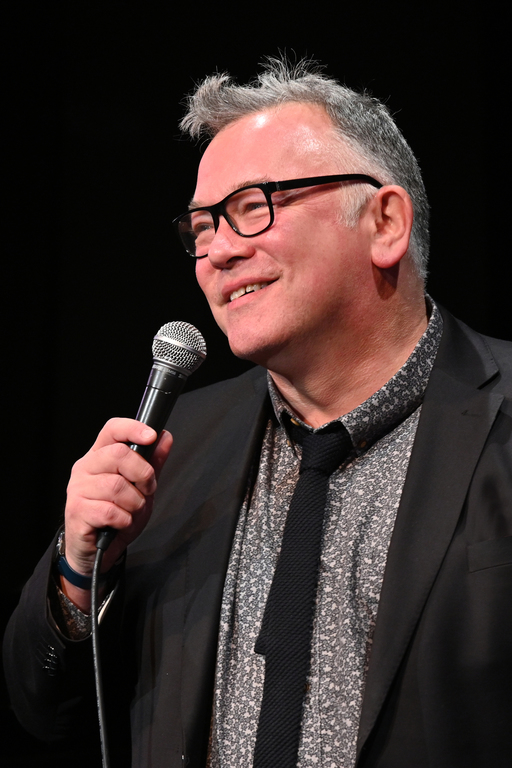 Stewart Lee. Image: Steve Ullathorne
The Stand welcomes back many more Fringe stalwarts like caustic wit Jo Caulfield (Here Comes Trouble, Stand 1), righteous rabble-rouser Mark Thomas (Black and White, Stand 1), and esoteric absurdist Simon Munnery (Trials and Tribulations, Stand 1). Standup and sometimes quiz-boffin Paul Sinha is back in Edinburgh with the brilliantly titled One Sinha Lifetime (New Town Theatre), as is the motormouth Omid Djalili (The Good Times, New Town Theatre) and the ultra-deadpan surrealist David Kay (Garden Office Legend, New Town Theatre).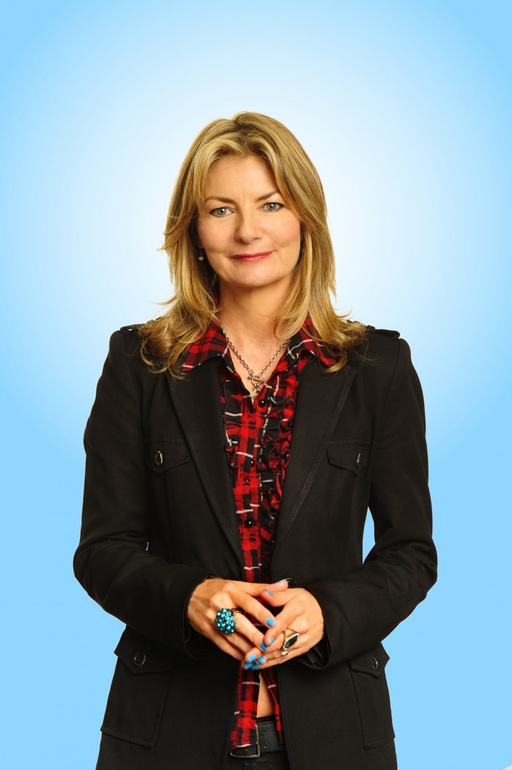 Jo Caulfield
There are plenty of fresher-faced comics on the bill too at The Stand's smaller standup venue, Stand 2. There's whimsical storyteller Marjolein Robertson (Thank God Fish Don't Have Hands) and firebrand Tom Mayhew (Trash Rich), observational comic Robin Grainger (Robin Time) and Rachel Jackson (Almost Famous), whose show includes the story of her friendship with The Rock.
Edinburgh's other great regular standup joint is absolutely stacked this year, with Monkey Barrel tempting some of the most inventive and creative names in alternative comedy to their eight venues. The current holder of the Edinburgh Comedy Award, Jordan Brookes, heads to Monkey Barrel 3 with This Is Just What Happens. He's joined by some of the other winners of the major Edinburgh awards over the years, like John Kearns (Varnishing Days (WIP), Monkey Barrel 3), Josie Long (Re-Enchantment, Monkey Barrel 3) and Sophie Hagan (Fat Jokes, Monkey Barrel 3).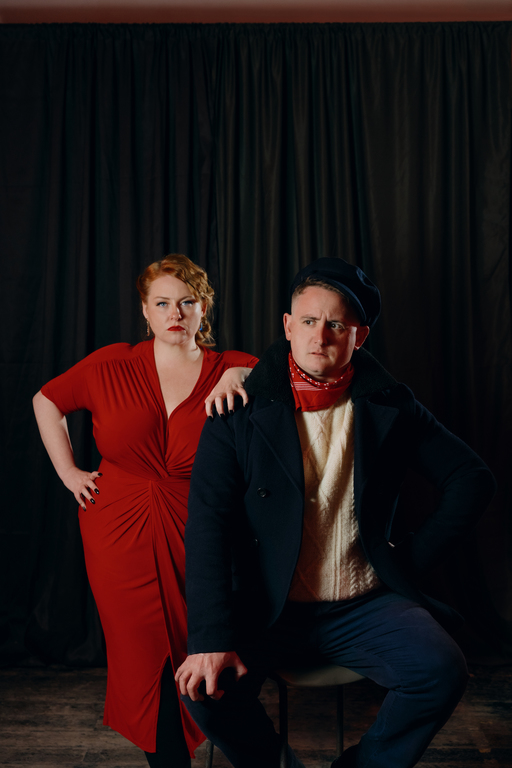 The Delightful Sausage. Image: Ed Moore
If weirdo comedy is your jam (and it is ours), Monkey Barrel have you covered. Among the venue's most gonzo acts, we're looking forward to new shows from the king of nonsense John-Luke Roberts (A World Just Like Our Own, But…, Monkey Barrel 4), wackadoo Aussie Sam Campbell (Comedy Show, Monkey Barrel 4) and livewire absurdist Zack Zucker (Spectacular Industry Showcase, Monkey Barrel 4).
There's also Shooting Stars oddball Angelos Epithemiou (Can I Just Show You What I've Got?, Monkey Barrel 3), impish charmer Luke Rollason (Bowerbird, Hive 2), ​and surrealist sketch duo The Delightful Sausage (Nowt but Sea, Monkey Barrel 4). The latter's 2019 show was an absolute banger (pun very much intended) and both halves of the pair will also be at Monkey Barrel with their own solo shows: Amy Gledhill presents The Girl Before The Girl You Marry (Carnivore 2) and Chris Cantrill's show is The Bad Boy (The Studio).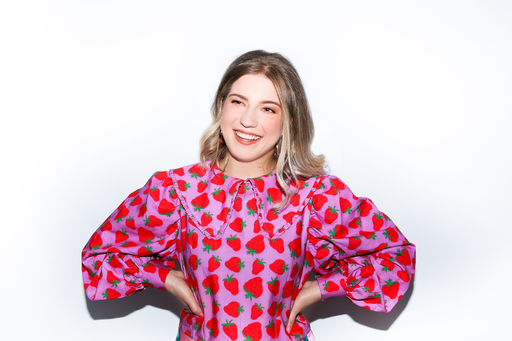 Olga Koch. Image: Matt Crockett
Monkey Barrel also have plenty of straight-up standup among these clowns, fools and lunatics. We'll be first in line for the blistering Jess Fostekew (Wench, Monkey Barrel 1), the bracingly honest Kiri Pritchard-McLean (Home Truths, Monkey Barrel 3) and the cheerily confrontational local Larry Dean (Fudnut, Monkey Barrel 3).
Other Skinny faves include the fearless Olga Koch who brings her "rollercoaster romcom" standup show Just Friends (Monkey Barrel 1); Catherine Bohart, who'll be manically oversharing on This Isn't For You (Monkey Barrel 1); MC Hammersmith, who delivers sizzling, improvised raps despite looking and sounding like Louis Theroux's younger, geekier brother (One Man Eight Mile, Hive 1); the always inventive Rob Kemp, with a show about shame, identity and gender expectations (Agenda, Hive 2); and the sardonic Rachel Fairburn, who will be asking why bearded hipster men in T-shirts keep asking her to "be kind" in Can I Be Awful? (Hive 1).
The Big Four
Pleasance
Plenty of familiar faces will be milling around the always lively Pleasance Courtyard this year, including Mark Watson (This Can't Be It, Pleasance One), Lucy Porter (Wake Up Call, Forth), Ivo Graham (My Future, My Clutter, Pleasance One), and Catherine Cohen – the latter bringing back her wickedly funny cabaret show The Twist...? She's Gorgeous (The Grand) as well as a work-in-progress show (Pleasance Two).
The phenomenal Jamali Maddix is back in Edinburgh with a short run of his celebrated King Crud (The Grand) and the brilliant standup and poet Tim Key will be in Edinburgh with new show Mulberry (Forth and Queen Dome). Rising star Sophie Duker performs her new show Hag (Beside), as does the similarly talented and in the ascendant Sarah Keyworth (Lost Boy, Cabaret Bar).
Pleasance have are plenty of less-well-known faces we're looking forward to this year too. Sam Lake has been a lively presence on the UK standup scene for a while now and we're psyched for his debut Cake (The Cellar). The utterly cool Celya AB has similarly been making waves: her debut hour, Swimming (The Attic), concerns moving from Paris to, erm, Birmingham and learning to swim in your 20s. Also making their debut are other exciting up-and-comers like Ania Magliano with Absolutely No Worries If Not (Bunker 3), Atsuko Okatsuka with The Intruder (Bunker 3), Bella Hull with Babycakes (Bunker 2) and Leo Reich with Literally Who Cares?! (Baby Grand)
Pleasance also has you sorted for character comics, with Rob Carter's delusional novelist Christopher Bliss (Captain Words Eye, Beneath), 'right-wing opinionist' Rosie Holt (The Woman's Hour, The Attic) and Lord Christian Brighty, the UK's most notorious rake (Playboy, Pleasance Below). Also be sure to snap up tickets for ace sketch comedy troupes Tarot (Cautionary Tales, Beside) and Sheeps (Ten Years, Ten Laughs, Forth), and a couple of bona fide Fringe legends: wild magic man Jerry Sadowitz (Not for Anyone, Lennox Theatre) and the final ever Fringe show from Arthur Smith (My 75 Years at the Edinburgh Fringe, Cabaret Bar).
Assembly
You want famous faces and legendary names in standup? Assembly can help. Political firecrackers Nish Kumar (Your Power, Your Control, George Square) and Frankie Boyle (Lap of Shame, Assembly Rooms) are a couple of the Fringe's hottest tickets. Also sure to be highly anticipated is the new hour from standup legend Frank Skinner (30 Years of Dirt, Assembly Roxy). Skinner is joined on the Assembly bill by at least three fellow Edinburgh Comedy Award-winners: Al Murray (Gig for Victory, Assembly George Square), David O'Doherty (whoa is me, Assembly George Square) and Simon Fanshawe (The Power of Difference, Assembly Roxy).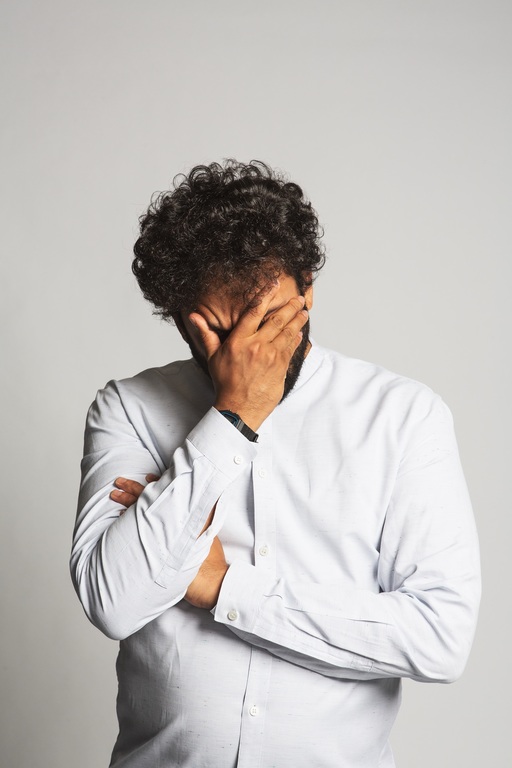 Nish Kumar. Image: Matt Stronge
Expect a typically scathing and hilarious set from Fern Brady (Autistic Bikini Queen, Assembly Hall). Another Skinny fave at Assembly is Rob Auton, who looks to have cooked up something typically leftfield with his comedy/theatre/spoken word performance The Crowd Show (Assembly George Square). Phil Wang, meanwhile, will be offering some thoughtful musings on race and family with new show The Real Hero in All This (Assembly George Square).
You can see John-Luke Roberts' new show at Monkey Barrel, but also be sure to catch his Terrible Wonderful Adaptations (Assembly George Square Studios), in which Roberts wrangles a bunch of his comedy mates into adapting an unadaptable text, resulting in utter chaos. And if it's physical comedy that tickles your funny bone, Tom Walker, who's got a show dedicated to the humble javelin (Javelin, Assembly George Square), is just the ticket.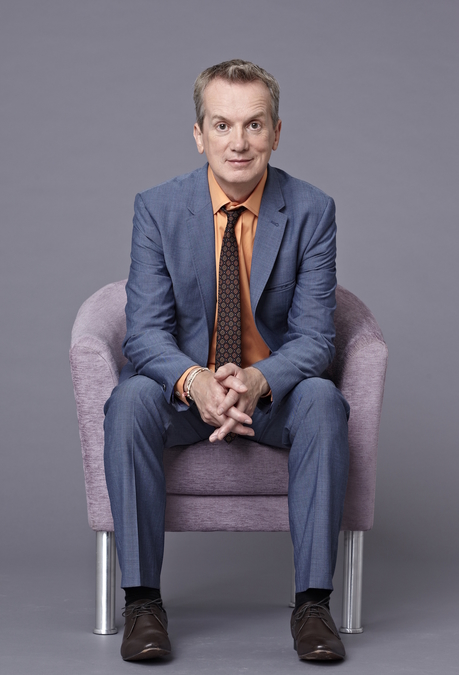 Frank Skinner
Gilded Balloon
Gilded Balloon also have their fair share of big names, like American standup and actor Janeane Garofalo (Pardon My Tangent, Teviot Wine Bar), Fringe mainstay Andrew Maxwell (Krakatoa, Teviot Debating Hall) and 80s kids' fave Basil Brush, who's back with a show that's for kids (Family Fun Show, Teviot Debating Hall), and another that definitely isn't (Unleashed... And Uncut, Teviot Debating Hall).
There's also deadpan Irish comic Eleanor Tiernan (Away With The Fairies, Teviot Sportsmans) and acerbic Fringe regular JoJo Sutherland (Growing Old Disgracefully, Teviot Sportsmans) on the bill. The brilliant Elf Lyons, meanwhile has two shows at Gilded Baloon: Raven (Teviot Dining Room), a "horrifying" comedy show inspired by Stephen King, and her late-night filth-fest Talks Dirty for an Hour (Teviot Wine Bar).
The Gilded Balloon programme offers plenty of newer acts like rising stars Finlay Christie (OK Zoomer, Teviot Wee Room) and Kiwi standup James Roque (Badong, Teviot Turret), who're both making their Fringe debuts. TikTok star Paul Black will be a hot ticket with his theatre show Self-Care Era (Gilded Balloon at the Museum), and we're intrigued for the nostalgia blast that will be Julie Jay's Oops, This Is Toxic (Teviot Wee Room), a show dedicated to the early-00s and Britney Spears in particular. Also don't miss Gilded Balloon's So You Think You're Funny? competition and Gilded Balloon's adventures down in Leith with their Leith Social cabaret nights at The Pitt.
Underbelly
Underbelly have some Fringe favourites returning to Edinburgh, like Irish livewire Jason Byrne, who brings two shows (The Paddy Lama: Shed Talks and Unblocked, Bristo Square) and eccentric wordsmith Paul Foot (Swan Power, Underbelly Cowgate). Perhaps Underbelly's hottest comedy ticket, however, with be Rachel Parris's brief, four-night run of her show All Change Please (Underbelly George Square), which sees The Mash Report star perform standup and songs about "sudden love, the highs and lows of relationships, family, weddings, kids, going viral, going mental, and the baffling state of play in society right now".
Best of the Rest
A new show from Mat Ewins (Danger Money, Just the Tonic at The Caves) should never be missed. Tatty Macleod's French vs English sketches on Instagram are masterful, so check out her untitled work-in-progress Fringe debut (Laughing Horse @ Cabaret Voltaire). Trevor Lock has become the master of situationist comedy and his new Fringe show should be a chaotic delight (Trevor Lock's New Show, Bannermans).
Motormouth Cumbrian comic Tom Little is a total crowd-pleaser and sharp as a tack – find his show Tom Little Has Good Reviews So Prepare to Be Impressed at Subway. Absurdist comic Ruth Hunter gets spooky in her show Ruth Hunter and the Ruth-hunter (Banshee Labyrinth). Also at Banshee Labyrinth is self-proclaimed "ridiculous man with a stupid moustache" Ali Brice, who's back in town with I Tried To Be Funny, But You Weren't Looking. 
[Watch this space for more shows to be added]