Fringe Dog's 4th Annual Terrier Awards
o boy o boy! fringe dog is here to celebrate best shows of edimbrugh fringe in year 2019.
hallo and hooray !!! as always much brains has gone into the deciding of these awards and decision is tough like rawhide. 5stars to everybody. 
best buried bone, for comedian who has gone off radar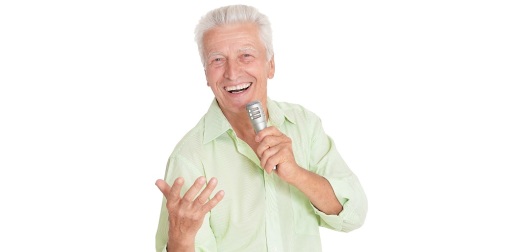 Mat Ewins: Actually Can I Have Eight Tickets Please?
it would be a tough life bein mat ewins' dog you think your master is young comedian but he seems to have aged in dog years !!! look at his photo this year ,he look like old crooner who doin' comedy on a 5star cruiseliner !!! mr ewins was nominated for a comedy award in 2017 but he seems determined not to capitalise on the buzz . instead mr mat spends each fringe behaving even more impenetrable !!! that is his predogative and privilege and he makes great art and brilliant comedy –and maybe he really he is an old man who poses for stock images !!! Just the Tonic at The Caves (Just the Big Room), until 25 Aug, 9pm, tickets £8-£9/PWYW
best 5star review, for best writin' of 5star review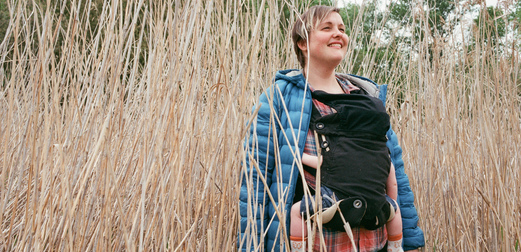 Yasmin Hackett reviews Josie Long: Tender for The Skinny
o boy people will say this is very corrupt that the skinny awarding a prize to somebody writing for the skinny !!! let me tell you i am a free range dog and if i wanted to award this to somebody else i would howl at their window .you ask why it go to ms yasmin ??? well ,for firsts, the review is for ms josephine long who very much missed at the fringe with this being her first full show in edinburgh since cara josephine in 2014 .
for seconds, ms josie's show is about climate change ,politics and her baby -she brings comedy to every aspect of life !!! for thirds ,ms yasmin starts her review that laughter is best medicine and o boy there's never been a truer statement than that !!! it lovely writin for lovely lovely show !!! well done ms yasmin !!! The Stand (Stand 1), until 25 Aug (not 19), 8.20pm, returns only; extra show at The Stand's New Town Theatre (Grand Hall), 24 Aug, 10.45pm, £10-12
best forth rail bridge, for comedian with best narrative structure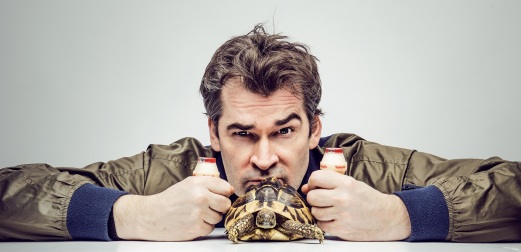 Adam Riches: The Beakington Town Hall Murders
o my theres bin a murder !!! mr adam riches has written a mystery where his own sleuth victor legit is goin' to line up all the suspects and work out whodunit !!! it a classic murder plot but with more originality than the murder on the orient express !!! with a briliant mix of statistics and salad, a strong cross species appeal and christmas message (in august !!!) mr riches has brilliantly subverted the structure of a classic genre to tell a different story every night o boy o boy o boy !!! Pleasance Courtyard (Above), until 26 Aug, 7.50pm, tickets £10-14
least dogmatic comedian, for nice comedian in headstrong times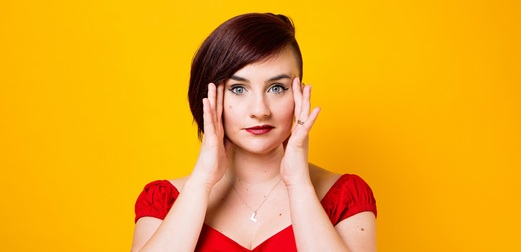 Laura Lexx: Knee Jerk
her first show in 2015 was called lovely and laura lexx is a very very lovely person .people say maybe she is too lovely and why doesn't she do comedy about big stuff like climate change ,job security and the rise of fascism !?! it takes all sorts to make a world and this year ms laura is doin' a show about all of those things !!! and how is she doin' it ??? in a lovely way !!! the world would be a better place with more people like ms laura in it !!! Gilded Balloon Teviot (Turret), 23 Aug, 7.45pm & 25 Aug, 5.15pm; Gilded Balloon Teviot (Balcony), 24 Aug, 6.30pm, tickets £9-10
best kennel, for most accessible venue for dogs 
Summerhall (award suspended !!!)
o boy summerhall in pole position for this award since before august !!! it is a former vet school and i've been told that all year round there's a sign on the door saying dogs are welcome !!! all summerhall had to do was not fall down in august and they had this award in the doggy bag !!!
imagine my shock when i arrived to see a notice on summerhall door sayin all dogs must be kept on a lead !!! this is a gross restriction on a journalists freedom of speech !!! it is time to get tough –with tough love !!! until they remove these intolerable shackles on dogs summerhall will only receive one biscuit as prize and not two !!! summerhall.co.uk
best hairy basket, for big mess left after show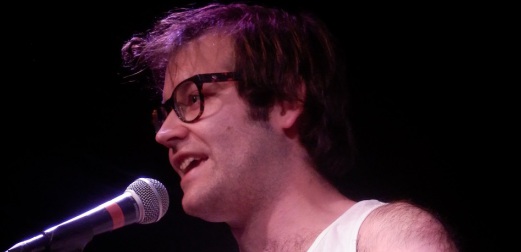 Adam Larter: Good Morning Croissant 
o boy mr larter is very special and he the first person to scoop a second terrier award after he won in 2017 for the best biscuit !!! i do not want to spoil show but instead of hair left all about the place there is a lot of cardboard in this show and instead of basket there is the hive !!! Heroes @ The Hive (The Bunka), until 25 Aug, 7.20pm, tickets £5/PWYW
best fringe show of the decade, for best fringe show of the decade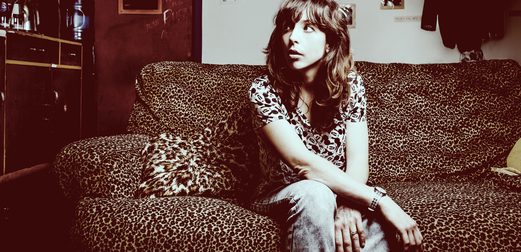 Bridget Christie: A Bic for Her (2013)
everyone should win this .but one show deservin' special praise is bridget christie's a bic for her . she win for these reasons six: 1) ms christie have history of cross species appeal previously dressin as an ant . 2) this was breakthrough year for ms christie who was thinkin about givin up !!! 3) she very happy with her venue the stand ,it very important venues and artists look out for each other .4) it brilliant 5star show .5) she first woman to win prize since laura solon in 2005 which is a big ball of wrong/too long .6) it thought this show winnin' comedy award encourage lots more briliant woman to come to edimbrugh in the years after –o boy nothin can make me happier than that !!! 
love from fringe dog
---
Follow Fringe Dog on Twitter