Luster by Raven Leilani
Raven Leilani's incisive new novel Luster takes a classic tale of suburban melodrama and renders it fierce and daring
The last few years have seen a litany of stories that purport to speak for this generation of women, from Sally Rooney's Normal People to Candice Carty-Williams' Queenie and Naoise Dolan's Exciting Times. And the truth is they do, in their own way, because women's lives – of course – cannot be captured in a singular narrative. But there is nevertheless something very special about Luster, a novel so incisive and acutely aware, that it shines bright even amongst its luminous predecessors.

The novel follows Edie, a twenty three year-old New Yorker who strikes up an affair with an older, white man living in Jersey and unwittingly becomes entangled in his family: his inscrutable wife and their adopted Black daughter Akila who comes to Edie to have her hair done. It is in many ways a classic tale of suburban melodrama, but Leilani takes the format and renders it fierce and daring – formally innovative sleights of hand sitting alongside keenly discomforting mediations on gender, race, and class – reflecting the current zeitgeist back with poetic, critical clarity.

There is a way that Leilani writes, carving into the everyday and refashioning it into something both achingly familiar and startlingly fresh, that feels almost alchemical, a momentary distortion that, after a few seconds, reveals itself as the way things have always been. 'Luster' is apt – this novel sparkles.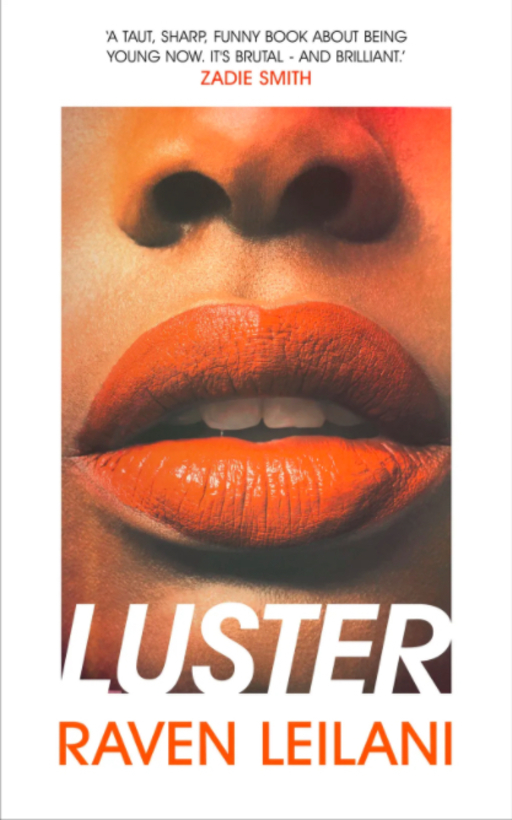 ---
Picador, 21 Jan, £14.99
panmacmillan.com/authors/raven-leilani