Exciting Times by Naoise Dolan
Naoise Dolan's debut novel about a young woman moving to Hong Kong is sensational
Book title:
Exciting Times
Finished university – what's next? Ava, for one, swaps Dublin for a cockroach-infested Airbnb in Hong Kong, taking a job teaching English to rich kids. When she meets British banker Julian, she wants the relationship's power balance to be tipped in her favour, despite moving rent-free into his apartment with free reign on his Amex. But with Julian away on business, Hong Kong native Edith enters Ava's life and changes everything. Exciting Times is a novel about love, relationships, class and colonialism – and not necessarily in that order.
Intelligent and witty, Exciting Times toes the line between rom-com and scathing satire with expert precision. Dolan meticulously ties the personal to the political, revealing the layers of discrimination witnessed in Ava's life. Her school only employs white teachers due to demand from local parents, yet Julian's Eton-educated friends treat her Irishness like a novelty attraction, and despite Edith's Cambridge education and English accent, waiters insist on speaking to her in Cantonese because of her looks. Hong Kong becomes a global microcosm of colonialism and classism, highlighting Irish, British and Chinese political imbalances as well as those of Hong Kong itself.
Yet, more than anything, this is a novel about discerning love and friendship from amid the noise of modern life and how difficult yet rewarding that can be, all at once. This debut announces Naoise Dolan as a sensational voice for our times.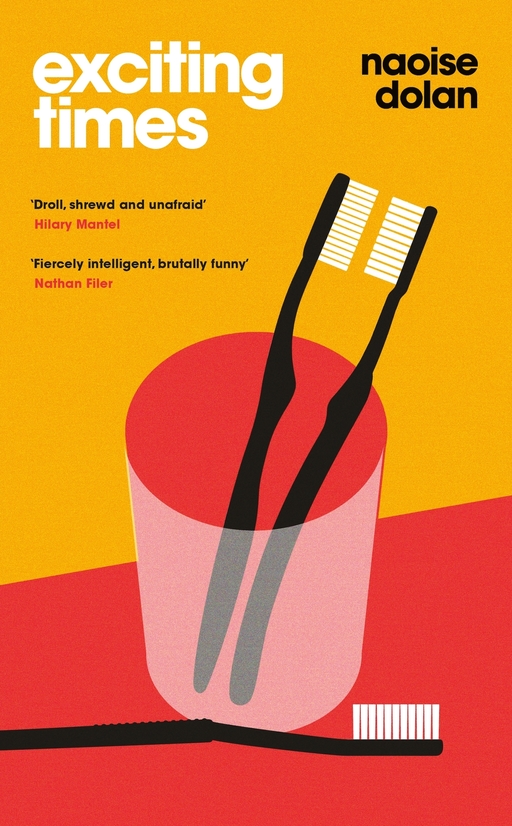 ---
Orion Publishing, £14.99, 16 Apr
twitter.com/naoisedolan