Vashti Bunyan plays 'Across The Water' in her home studio
In the second of our sessions with Vashti Bunyan, the 'Godmother of Freak Folk' treats us to a rendition of 'Across The Water,' taken from her new album Heartleap.
Lifted from her most recent (and she says perhaps last) album, Heartleap, Vashti is joined in the rehearsal at her home studio by guitarist Gareth Dickson.
Filmed by Stuart Edwards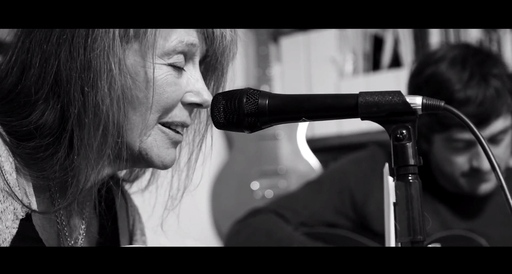 Watch: Vashti Bunyan rehearses the title track from new album Heartleap.