The Pleasance Sessions: Hidden Orchestra – 'Seven Hunters'
Watch Hidden Orchestra perform 'Seven Hunters', recorded live at The Pleasance Sessions in Edinburgh.
In this first video from our coverage of this year's Pleasance Sessions, Edinburgh's veteran electronic jazz collective outfit play 'Seven Hunters' from their 2012 album Archipelago. Hidden Orchestra performed alongside The Twilight Sad – we'll have video from their set as well as much more from across the Sessions on the site in the coming days.
In the meantime, check out our photo gallery from our night at The Pleasance Sessions, featuring three of this year's cover stars – Birdhead, Remember Remember, and headliners The Phantom Band.
Videography by Richard Ferguson.
FROM THE ARCHIVE: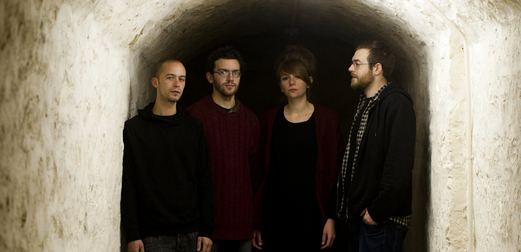 In Plain Sight: Hidden Orchestra's Joe Acheson on Archipelago