Arrested Development Season 5: Release date & trailer
The rapid-fire sitcom about a dysfunctional family will return to Netflix this month
Season 4 of Arrested Development appeared on Netflix in May 2013, and ended on a number of cliffhangers. Michael (Jason Bateman) and his son George-Michael (Michael Cera) had fallen out over a woman, Buster (Tony Hale) had been arrested for the murder of Lucille Two (Liza Minnelli) and, most terrifyingly, Gob (Will Arnett) had been named the President of Bluth Company (and it wasn't just a title). Five years later, we'll see what happened to the Bluth family with series five returning to Netflix on May 29.
The whole dysfunctional family turn up in season 5's first trailer. Much is the same as ever: Michael is still disappointed with his clan, George-Michael is still hopelessly in love with his cousin Maeby (Alia Shawkat), and Tobias (David Cross) is still making ridiculous innuendos ("I just blue myself for the first time in five years").
Some things have changed, though. Linsey (Portia de Rossi) is now running for Congress ("I want to be part of the problem, Michael"), Buster has a terrifying new prosthetic hand, and the Bluths are about to, improbably, be awarded family of the year. Jeffrey Tambor also turns up in the trailer as the Bluth patriarch George Bluth Sr, which comes as a surprise after Tambor was fired from the Amazon show Transparent following sexual allegations made by a former assistant.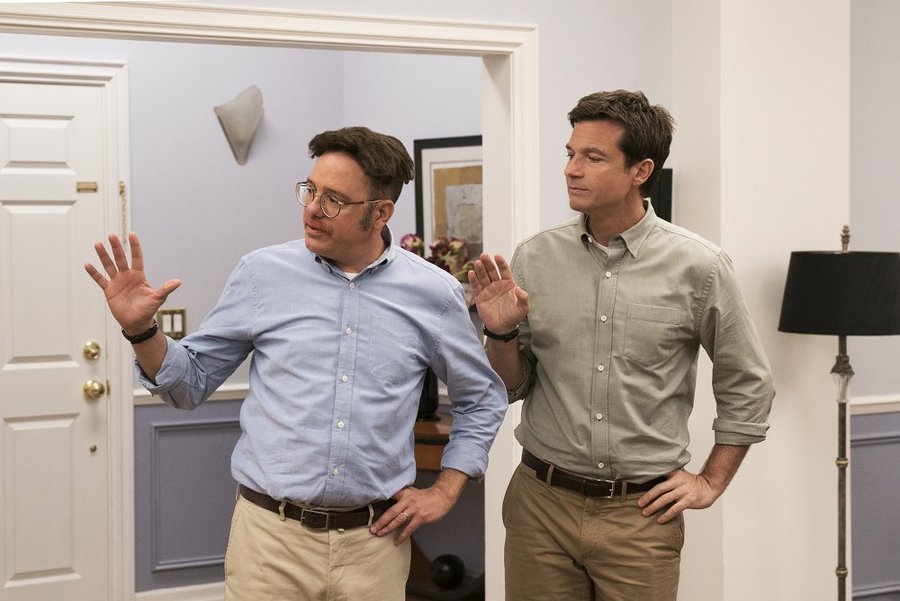 Fans are currently returning to season 4, as the season's tricksy chronology has been smoothed out by a re-edit, called Season 4: Fateful Consequences. Instead of 15 episodes, each one focused around a member of the Bluth family, the whole series has been recut into 22 episodes in which events play out in chronological order. This remixed series landed on Netflix last week, giving everyone ample time to binge watch the new edit to catch up with the Bluths before season 5.
Take a look at the Season 5 trailer above (or on YouTube). All previous seasons of Arrested Development are currently streaming on Netflix, with season 5 launching 29 May.