The Skinny guide to Leith
Sparky, rambunctious and all together different from the Old and New Towns – here's our guide to the best that Leith has to offer
Something happens when you wander north from Edinburgh's city centre towards the Firth of Forth. During that short walk down Leith Walk, you enter a sparkier part of town that feels a million miles away from the Old Town's tartan shops and the New Town's cocktail lounges.
Leith is distinct from Edinburgh, but within the borough itself there are mini-districts with their own vibes and character. Leith Walk and Great Junction Street are bustling thoroughfares spilling over with specialist grocery shops and restaurants that reflect the diverse communities from every corner of the world who have made their home here. The old port, meanwhile, is home to new luxury apartments, the Ocean Terminal shopping complex and the Queen's 'floating residence', The Royal Yacht Britannia.
Sandwiched between these two areas is The Shore, where you'll find a plethora of fine pubs and restaurants overlooking the mouth of the Water of Leith. From there, it's a short walk to Newhaven, which has its own distinct flavour. There's plenty of lush green space too, a charming beach nearby and some of the prettiest walks in the city.
Go outdoors
Leith Links and Pilrig Park provide leafy escapes from the busy thoroughfares, while South Leith Parish Kirk has a gorgeous 18th-century kirkyard teeming with a prodigious family of squirrels. If aquatic views are more your thing, Wardie Bay is home to a lovely little beach popular with wild swimmers, and the path along the Water of Leith allows for a serene perambulation through the northwest of the city. And if you're feeling adventurous, jump on a bike and make your way to the lovely village of Cramond.
Food in Leith
Leith boasts loads of great eateries where you can leave with change from a tenner and still be satisfied. Razzo (59 Great Jct St) should be your go-to for astonishing Napoletana-style pizza, although you'll also find delicious, authentic pies at Origano and La Favorita (236, 325 Leith Walk). Sticking with Italian, Cafe Domenico's (30 Sandport St) is a lovely, old-school macaroni and gravy joint with checkered tablecloths, an intimate atmosphere and a reassuringly small menu. It also serves massive sandwiches, but even they don't rival the hefty pieces from the heaven-sent Alby's (8 Portland Ter).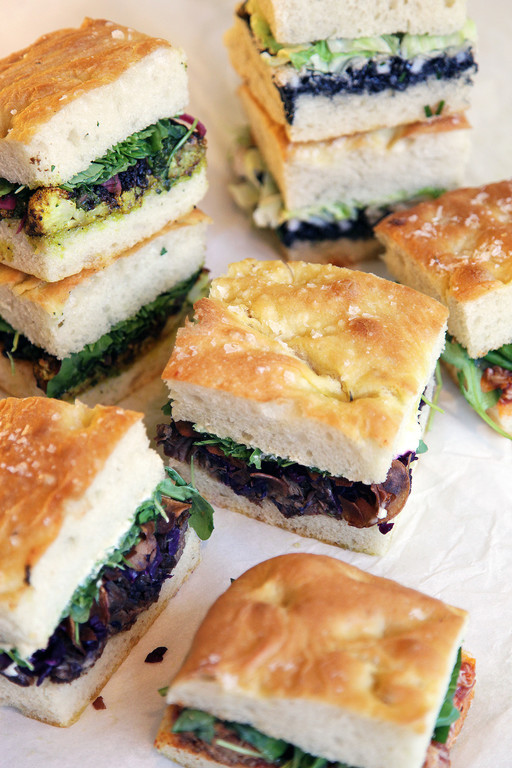 Our favourite Indian restaurant down this way is the grill-specialist Desi Pakwan (61 Leith Walk). Here you'll find flavourful on-the-bone curries and tender tandoori served in a welcoming atmosphere which is especially mouthwatering thanks to the aromas coming from the open kitchen. You'll find a similarly low-key vibe at STACK (42 Dalmeny St), a tiny spot serving up wildly tasty dim sum.
On-the-go eats in Leith
New to Leith is Bundits (48 Constitution St), a pop-up turned permanent fixture serving ​​smooth, fluffy bao buns with incredible Asian-inspired fillings – the Korean fried chicken is knockout. Street food of a Venezuelan flavour is served up at Orinoco (281 Leith Walk), where the comforting arepas are huge and packed with flavour. Right next door you have an absolute Leith institution: Storries (279 Leith Walk), a no-nonsense bakery whose delicious (and ridiculously inexpensive) Scotch pies have kept Leithers well-fed for decades.
Institution status is also apt for The Fishmarket (23A Pier Pl), the legendary chippy in Newhaven that's so good the council are building a tram network to its door. And if you want to polish off any of the above with some gelato, head to Crolla's (1 The Shore), a late-night gelateria serving traditional (and some not so traditional) Italian ice-creams and desserts.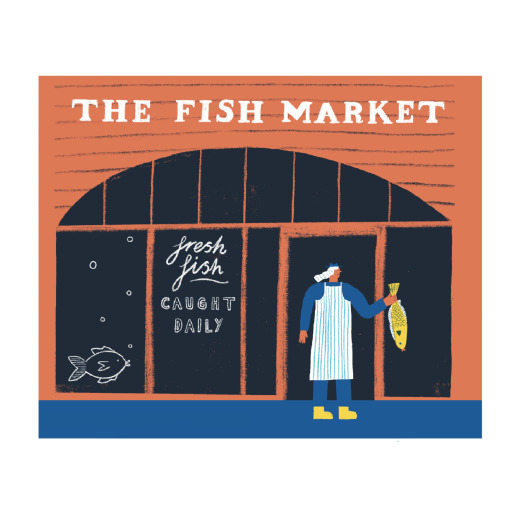 Leith pubs, bars and cafes
You'll probably be looking to wash all that delicious food down with a few pints, and that's where Leith really comes into its own. Whether it's an old-school boozer, elegant wine bar or snazzy cocktail joint you seek, this part of town has you covered. The Port O' Leith (58 Constitution St) is a local landmark and always lively, as is The Mousetrap (180 Leith Walk), which in normal times is one of the last pubs in the area to call last orders. The vibe is more relaxed at The Lioness of Leith (21 Duke St) and Leith Depot (138 Leith Walk). The latter is much-loved, not least for being the last hold-out on a block of real estate whose avaristic owners would like to tear it down to build money-making student accommodation.
Teuchters Landing (1c Dock Pl), as well as having a great name, is a warren-like drinking den that's wonderfully cosy in the winter while its terrace overlooking the docks is much-coveted on finer days. Straddling Leith and Newhaven is Dreadnought (72 N Fort St), another no-nonsense boozer with a great beer selection and plenty of space for drinking outside. There's atmosphere aplenty too at the small but perfectly formed Carriers Quarters (42 Bernard St).
A relatively new addition to the Leith bar scene is Abode (229 Leith Walk). Past the inviting white and millennial pink exterior you'll find a chic bar with a sharply curated wine, beer and spirit menu and life-giving cheese boards. We're also keen on the dreamy Smoke & Mirrors (159 Constitution St). Through its fairy-light arch entrance, there's an intimate bar bursting with character and great cocktails. Speaking of cocktails, you'd be hard-pressed to find a more exciting selection than the menu at Nauticus (142 Duke St), where every concoction has a link to Leith's rich history as a trading hub.
Of course, it may be an espresso hit you're after. Leith is littered with great cafes to while the afternoon away with a book or to caffeinate ahead of a busy day. First point of call should be The Hideout (40 Queen Charlotte St) – inside you'll find a cosy room dressed in vintage furniture with tasty coffee, scrumptious cakes and a first-class breakfast game. More utilitarian in style is Williams and Johnson (Custom Lane, 1 Custom Wharf), all sleek concrete and streamline furnishing. There's nothing simple about its coffee, though, which is rich and delicious – the space also houses a small gallery at the back. Similarly styled is the brilliant Milk (Hawthornvale). Adjoined to Edinburgh Sculpture Workshop and situated at the foot of Edinburgh's Old Railway Path Network that runs from Newhaven to Balerno, it's the perfect first stop for a day of gallery hopping or cycling.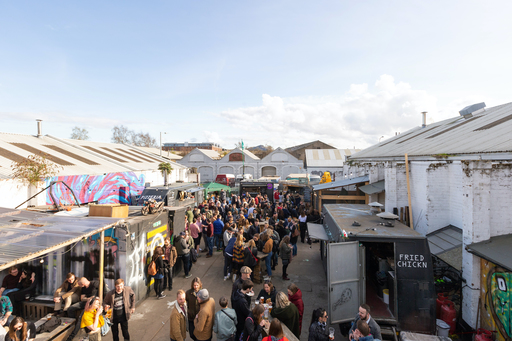 Indie shops and markets
Beets (49 Bernard St) is the neighbourhood's essential stop off for wines, spirits and an impressive craft beer selection. Crate diggers, meanwhile, should find their pick in Elvis Shakespeare (347 Leith Walk) and Good Vibes Records and Books (Constitution St). And among the high street chains of Ocean Terminal you'll find an indie spirit alive in the form of The Leith Collective, a retail space home to dozens of local artists all working together to promote their work and support the local community.
Leith is also home to some of Edinburgh's best food markets. The recently-opened Leith Arches (6 Manderston St) is already a firm favourite thanks to its mix of tasty street food and craft beer. Still king of Leith's street food scene, however, is The Pitt (125 Pitt St), thanks to its rotating network of Scotland's best indie food vendors and the industrial chic of its back alley location. Newer to the game is The Biscuit Factory (4 Anderson Pl), which recently opened its permanent Lane Bar. And every Saturday, get yourself down to Leith Market (Dock Pl) for some sizzling street food and scotch eggs the size of your head.