The Skinny Guide to Glasgow: Finnieston & Partick
Updated for 2022, Finnieston and Partick are home to a couple of the city's biggest music venues, and some of Glasgow's very best food and drink
Stretching along the north side of the River Clyde from Victoria Park in the west, skirting what is traditionally considered the West End, before reaching up to Charing Cross, the Partick to Finnieston area covered here is essentially one long walk down Dumbarton Road, splitting into the early stages of Sauchiehall and Argyle streets and on into town.
Along the way, you can treat yourself to some of the best food and drink to be found anywhere in the city, from affordable international cuisine to fine dining straight out of a show like Chef's Table.
Partick is a little different from Finnieston. Less gentrified, Partick brushes just close enough to the West End that you can enjoy what that neighbourhood has to offer without being burdened with some of the epithets other Glaswegians may associate with it. Finnieston, formerly home to warehouses and docks in the era of the city's shipbuilding boom, has since deindustrialisation slowly been built up to the point where now it's one of the city's swankiest late-night spots. If you're having a big one, and want to go somewhere Nice and Fancy, you'll find it there.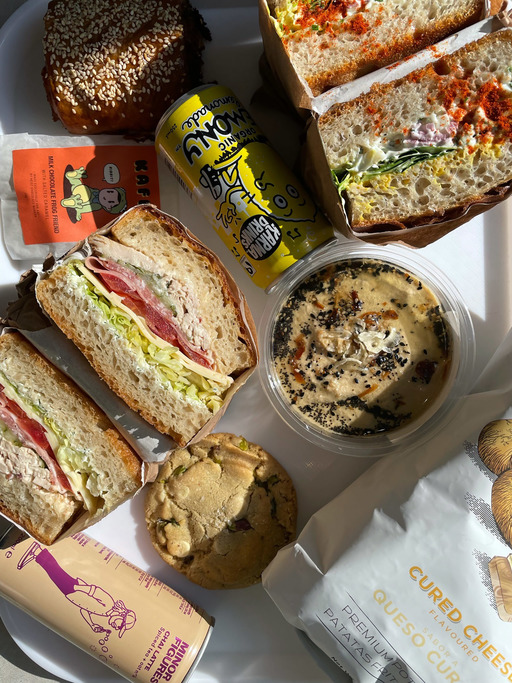 Kaf (5 Hyndland St)
Getting there and getting away
Extremely well linked to the city and beyond, Partick is easily accessible via train on a line that will take you on to Balloch and Loch Lomond in the west, or to Duke Street in the east, or even beyond on the slow line to Edinburgh. The subway also goes to Partick station, but depending on how your day pans out, you could start at Kelvinhall, or it's just a skip from Hillhead. Finnieston is a little trickier, but the train goes to Exhibition Centre and then it's a very short walk. The best thing you could do is walk. An uninterrupted hour would be an extremely leisurely stroll from Partick all the way through Finnieston and into town. You could do it in much less, or you could turn it into perhaps the best pub and restaurant crawl in town.
Food and drink
If that was your game, and you wanted to eat ten times your body weight along the way, this is how you'd take on Dumbarton Road. Start at The Thornwood (no. 724) and load up on their selection of bottles and cans of craft beer and the best mac and cheese you can find. Next is Basta (no. 561), the best Neapolitan pizza in Glasgow. Their butternut squash and goats cheese regular is supreme. A quick drink in Basta's natural organic wine bar Wino (562 Dumbarton Rd) across the way or a cocktail and south east Asian sharing plates in Ga Ga (566 Dumbarton Rd) should follow.
You're not too drunk yet, so pick up your fresh groceries from Locavore (no. 449), then grab banh mi from, well, Banh Mi & Tea (401 Dumbarton Rd but soon to relocate across the road and a few doors along to a bigger premises), the best Vietnamese food in town – don't take my regular table! Smiddy Bar (no. 309) is a chain pub that retains its charm, so pop in for a quick half, then a bite from Brawsome Bagels (no. 292) for the road. There's deli meats for the week from Celino's (no. 235), then round the corner for a flat white and a pastry from Kaf (5 Hyndland St).
The Sparkle Horse (16 Dowanhill St) is a cosy but trendy pub just off the main road, or back on Dumbarton Road head to Dolphin Bar (no. 157) or The Three Judges (no. 141) if the football is on. Pot stickers from Dumpling Monkey (no. 121) next, or for fresh pasta, Eighty Eight (no. 88) is across the road. Nip up Kelvin Way for a gyros from MacTasso's truck and then cross the bridge over the Kelvin and you're into Finnieston.
Old Dumbarton Road has Dukes Bar (no. 41) for a negroni and then along the street to Gloriosa (1321 Argyle St) for a continental-style fine dining sit-down. If you are still somehow hungry, on Argyle Street you're spoiled for choice: Rafa's Mexican diner (1103 The Hidden Ln), Crabshakk (1114 Argyle St) for seafood, Glasgow institution Mother India (28 Westminster Ter), too many to mention.
Pubs like the Kelvingrove Café (1161 Argyle St) and The Finnieston (1125 Argyle St) have you covered for more drinks, or fuel up on coffee from The Steamie (1024 Argyle St). Head up to Elderslie Street to find Five March (140 Elderslie St) for imaginative contemporary dining straight off the likes of Masterchef: The Professionals. If you need another drink, Chinaski's (239 North St) is nicely placed at Charing Cross. Then go to bed!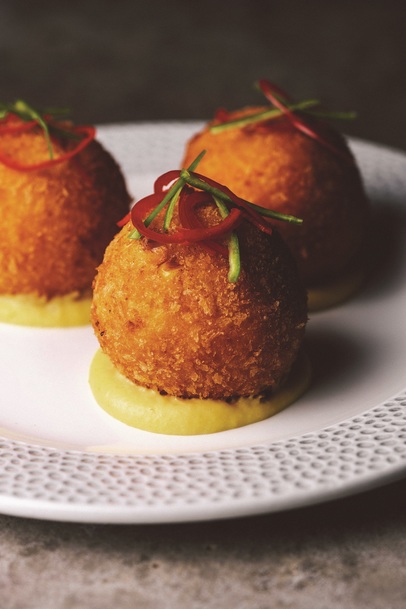 Eighty Eight (88 Dumbarton Road)
Things to do
Due to its proximity to the West End and town, this part of Glasgow cedes green space and key cultural locations to those areas. However, the Riverside Museum (100 Pointhouse Rd) lines this side of the river. Originally located at the Kelvin Hall, this museum houses dozens of interactive exhibits showcasing the evolution of vehicular transport and Glasgow infrastructure, including a life size replica of a cobbled Glasgow street and a history of the city's subway system. Berthed outside on the river next to the museum is the Tall Ship, Glenlee. It's also the location of the Riverside Festival, an annual celebration of electronic and dance music.
Music is well represented in Finnieston. The OVO Hydro (Exhibition Way, Stobcross Rd) arena sits next to the Armadillo and the SEC, the city's three major auditoriums for live events. By the railway arches sits SWG3 (100 Eastvale Pl), warehouses converted into a live events, clubbing and exhibition space which also boasts rotating food pop-ups. The Clydeside Distillery (100 Stobcross Rd) offers tours of the whisky distilling process. The queer-owned GRAVITAS (147 North St) is a vibey new holistic therapies centre which will also double as an arts and events space.