The Skinny guide to Edinburgh's New Town
Look behind the chain stores and new developments, and Edinburgh's New Town is home to great pubs and cafes, exciting food and world-class art
Completed around 1850, Edinburgh's New Town is not as new as its name might suggest. Designed as an escape (for the rich) from the medieval streets on the other side of the Nor Loch (now Princes St Gardens, then a pestilent swamp formerly used for witch trials), its Georgian grid plan is both an architectural gem and a physical demonstration of political propaganda.
Street names were chosen to solidify the Act of Union, with the central grid of Princes St, George St (after then-monarch George III) and Queen St interspersed with Rose and Thistle Streets to symbolise the respective emblematic flowers of England and Scotland. They are intersected by Hanover St, really hammering home Edinburgh's embrace of the new Hanoverian dynasty, and Frederick St, after Big George's dad. Further down you will find Cumberland St, charmingly named in honour of the so-called Butcher of Cumberland, who did a great job massacring us Scots at the Battle of Culloden.
Now, the New Town is home to most of Edinburgh's chain stores and restaurants, with a few local favourites hidden among them. It is also home to a hilarious new shopping centre whose design is based on the poo emoji, a prominent statue of a man who delayed the abolition of slavery by 15 years, and a large monument that looks a bit like a rocket, celebrating the man who facilitated the propaganda project around said Act of Union. There are also some genuine national treasures in the neoclassical surrounds of the National Galleries of Scotland and Royal Scottish Academy.
Go outdoors
Princes St Gardens lie on either side of the National Galleries of Scotland, and offer a pleasant space to walk or sit in the shade of Edinburgh Castle. There's a playpark, public toilets and cafe in the West gardens, plus the restored Ross Fountain looks great on the 'gram. Beyond the centre, enjoy gazing upon the fences of the many and various private parklands which are only accessible to keyholders from very specific catchment areas.
Drinks
The Rose Street pub crawl is legendary among stag dos – we don't recommend you do that, as the pubs are largely homogenous, but rock bar The Black Rose Tavern (49 Rose St) and 'Edinburgh's most outstandingly preserved Edwardian pub' The Abbotsford (3 Rose St) are both worth a visit. If it's Victorian grandeur PLUS oysters you're looking for, the tile and gilt-covered Cafe Royal (19 West Register St) is the place for you.
Fancy something more contemporary? Some of the city's finest cocktail bars are on Queen St. The subterranean Bramble (no. 16A) is internationally renowned for its mixology and cosy vibe, with a rotating menu of delicious cocktails also available at its above-ground sister Lucky Liquor Co (no. 39a). Panda & Sons (no. 79) really commits to the speakeasy concept – access is via a fake barbershop storefront – while the atmospheric Nightcap (3 York Pl) at the other end of the road has seats outside and in.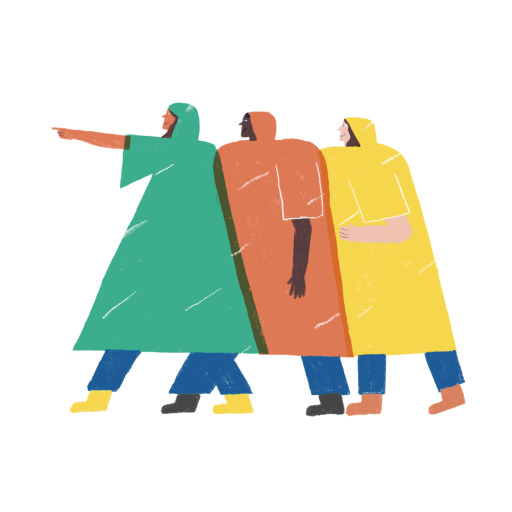 Deeper into the New Town, a local Victorian pub experience can be had in the cosy and very red Kay's Bar (39 Jamaica St). The Cumberland (1-3 Cumberland St) features possibly the city's best beer garden; observe the area's unique sartorial style, from Barbour jackets to the ubiquitous red trousers of the off-duty men of means.
Broughton St was recently recognised as a 'Gayborhood' by The Gayborhood Foundation, an organisation dedicated to finding and empowering areas of exceptional gay sanctuary around the world. On the corner, The Street (2b Picardy Pl) is a lively contemporary bar with a downstairs nightclub space, while Pickles (60 Broughton St) does amazing cheese, meat and wine platters. On a side road, The Outhouse (12a Broughton St Ln) has a relaxed atmosphere and good beer garden.
The area is also well served for excellent coffee shops, if you can dodge the persistent chains. Fortitude (3c York Pl), Wellington Coffee (33a George St), Lowdown Coffee (40 George St), Cairngorm Coffee (41a Frederick St) and Artisan Roast (57 Broughton St) are all local favourites.
Food
As you'd expect from the city centre, there's a wide variety of food on offer in the New Town. There are all the usual chain restaurants clustered around St Andrew Square – Dishoom, Wahaca, Franco Manca etc. You definitely want to try something more locally owned, though.
For a sit down meal with a touch of class, Superico (83 Hanover St) serves Chilean-style small plates including excellent ceviche and (if you're lucky) their millefeuille chip along with delicious cocktails including the inimitable pisco sour. On Thistle St, Fishers in the City (no. 58) celebrates Scottish seafood in a stylish bistro environment – their mussels are some of the best in the city. Opposite, Noto (no. 47a) focus on sharing plates, small domaine wine producers and bespoke cocktails. Further along, El Cartel (no. 64) is a consistently hoaching Mexican restaurant, and contender for best tacos in the city. Tucked away on Rose St Lane, Hakataya (122 Rose St Ln) is a much-imitated sushi and ramen joint in a sleek minimal space.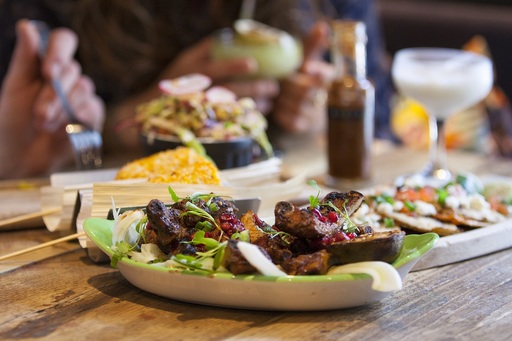 For takeaway, the pizza at Dough (172 Rose St) is delicious with a good range of toppings and sides plus discounts at lunchtime. Chez Jules (109 Hanover St) is an Edinburgh institution, offering very affordable French bistro food, and they pivoted to takeaway during lockdown so you can now enjoy a steak frites in the park (weather permitting).
Speaking of institutions, no night out is complete without a trip to Edinburgh's premier disco chippy, Cafe Piccante (19 Broughton St). They will provide you with the deep fried Mars Bar Scottish people don't actually eat, and also offer a pay it forward scheme where you can buy a meal for someone in need.
Down the hill, Fhior (36 Broughton St) serve up a menu of delicious small plates centred around carefully sourced local produce in an airy, minimal environment. Harmonium (7-11 East London St) serve an all-vegan menu and an excellent range of drinks, with live music planned in their downstairs space once restrictions allow.
Indie Shops
Looking for booze? Bon Vivant's Companion (51 Thistle St) offers an array of fine wines, beers and spirits, including an extensive selection of Scottish gins. On Broughton St, Villeneuve Wines (49a Broughton St) and Vino (30 Broughton St) are both independent companies providing expertly chosen wine and beer.
Looking for meat? Crombie's (97 Broughton St) is a local institution – go on Thursday for the full range of fancy sausages. And while not technically an indie, Scottish record shop institution FOPP (3-15 Rose St) can provide all the local music and film you could possibly need. 
Things to do
On the Mound sit the neoclassical National Galleries of Scotland, home to such artistic treasures as Da Vinci's Madonna of the Yarnwinder, Gauguin's Vision after the Sermon, and Botticelli's Madonna and Child. In front, on Princes St, sits the columned Royal Scottish Academy, home to a year-round programme of contemporary Scottish art. On Queen St, you will find the Gothic spires of the Scottish National Portrait Gallery. Inside, a great hall features a processional frieze depicting great Scots from history, and an extensive collection of portraiture over three floors. Pre-booking is required for all in these COVID times.
Standing on Picardy Place, if you can tear your gaze away from the magnificent golden turd atop the St James Quarter, you may be able to enjoy the monumental bronze sculptures by Eduardo Paolozzi, The Manuscript of Monte Cassino.
---
Illustrations by Max Machen