The Skinny guide to Edinburgh's New Town
Look behind the chain stores and new developments, and Edinburgh's New Town is home to great pubs and cafes, exciting food and world-class art
Some might question continuing to call an area of the city completed in 1850 the New Town, but not Edinburgh residents. A UNESCO World Heritage site, the Georgian grid plan is home to city centre shops, world-class galleries containing many of the nation's treasures, quiet residential streets and a wide array of pubs and restaurants. 
Food and drink in Edinburgh's New Town
If you're looking for a chain restaurant, you will find it around St Andrew Square. For local recommendations, however, read on. 
Southside transplant Aizle has taken up residence in the Kimpton Charlotte Square to offer their much-celebrated tasting menus. Sister restaurants Tipo (110 Hanover St) and Noto (47a Thistle St) provide a modern take on Italian cuisine and sharing plates, small domaine wine producers and bespoke cocktails respectively. Fishers in the City (58 Thistle St) celebrates Scottish seafood in a bistro environment – their mussels are some of the best in the city. Those seeking French cuisine (and what visitor to Scotland does not?) will be well served by Cafe Marlayne (76 Thistle St) or L'Escargot Bleu (56 Broughton St). The latter's downstairs wine bar serves up snails as a bar snack. Tucked away on Rose Street Lane, Hakataya (122 Rose St S Ln) is a much-imitated sushi and ramen joint in a sleek minimal space.
Speaking of institutions, no night out is complete without a trip to Edinburgh's premier disco chippy, purveyor of the deep-fried Mars Bar, Cafe Piccante (19 Broughton St). Down the hill, Fhior (36 Broughton St) serve up a menu of delicious small plates centred around carefully sourced local produce in an airy, minimal environment.
For drinks, the most central options are on Rose Street, which is also a famous pub crawl and therefore riddled with stag dos. Moving from west to east, The Black Cat (168 Rose St) has sunny outdoor tables and occasional folky performances, rock bar The Black Rose Tavern (49 Rose St) has pleasant divey vibes and 'Edinburgh's most outstandingly preserved Edwardian pub' The Abbotsford (3 Rose St) is worth a visit. If it's Victorian grandeur PLUS oysters you're looking for, the tile and gilt-covered Cafe Royal (19 W Register St) is the place for you. On the same block, The Voodoo Rooms (19a W Register St) offers similar gilt-covered vibes, but with a focus on cocktails and a live events space. Opposite, Lady Libertine in the basement of the Edinburgh Grand (25 W Register St) is also good for fine wines and fancy times.  
Looking for more cocktails? Some of the city's finest purveyors are on Queen Street. The subterranean Bramble (no. 16a) is internationally renowned for its mixology and cosy nooks, with a rotating menu of delicious cocktails also available at its above-ground sister Lucky Liquor Co (no. 39a). Panda & Sons (no. 79) really commits to the speakeasy concept – access is via a fake barbershop storefront – while the atmospheric Nightcap (3 York Pl) at the other end of the road has seats outside and in.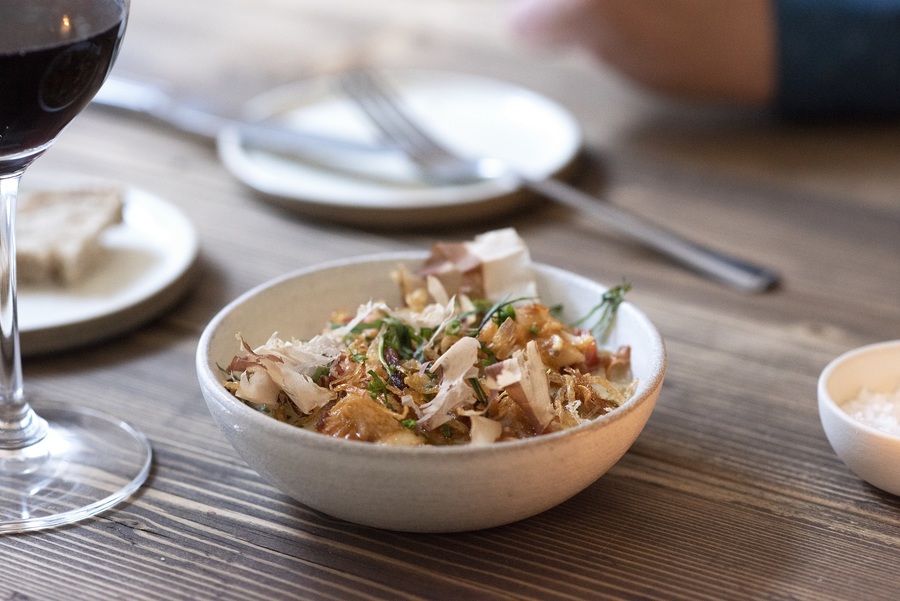 Noto. Credit: Kristie De Garis.
Deeper into the New Town, explore quirky drinking dens from a bygone age – a local Victorian pub experience can be had in the cosy and very red Kay's Bar (39 Jamaica St). The Cumberland (1-3 Cumberland St) features possibly the city's best beer garden; observe the area's unique sartorial style, from Barbour jackets to the ubiquitous red trousers of the off-duty men of means.
Broughton Street is a destination in itself, home to lively bars, restaurants and small businesses selling local produce and design. On the corner, The Street (2b Picardy Pl) is a lively contemporary bar with a downstairs nightclub space, while The Basement (10a Broughton St) serves Mexican-inspired cocktails and Pickles (60 Broughton St) does reasonably priced cheese, meat and wine platters.
The area is also well served for excellent coffee shops, if you can dodge the persistent chains. Fortitude (3c York Pl), Wellington Coffee (33a George St), Lowdown Coffee (40 George St), Cairngorm Coffee (41a Frederick St) and Artisan Roast (57 Broughton St) are all local favourites.
Things to do in Edinburgh's New Town
On the Mound sits the neoclassical National Gallery, home to work by big hitters from Da Vinci to Gauguin. In front, on Princes Street, sits the columned Royal Scottish Academy, home to a year-round programme of contemporary Scottish art. On Queen St, you will find the Gothic spires of the Portrait Gallery.
Ingleby Gallery (33 Barony St) is an independent contemporary art gallery with a year-round programme of interesting exhibitions in a tastefully converted Glasite Meeting House. Down a lane off Broughton St, Embassy (10b Broughton St Ln) is an artist-run space with a focus on emergent practice. At the other end of the visual art spectrum, Dundas Street is home to several commercial art galleries showing work by the Scottish art establishment. Looking for an oil painting of a glen slash beach? You will find it here.
The New Town has some great parks, although many of them are closed off to non-residents. That is in many ways the New Town vibe. Surrounding the National Galleries are Princes Street Gardens East and West, ideal locations for some sunny cans while gazing upon the splendour of Edinburgh Castle or the highly grammable Ross Fountain.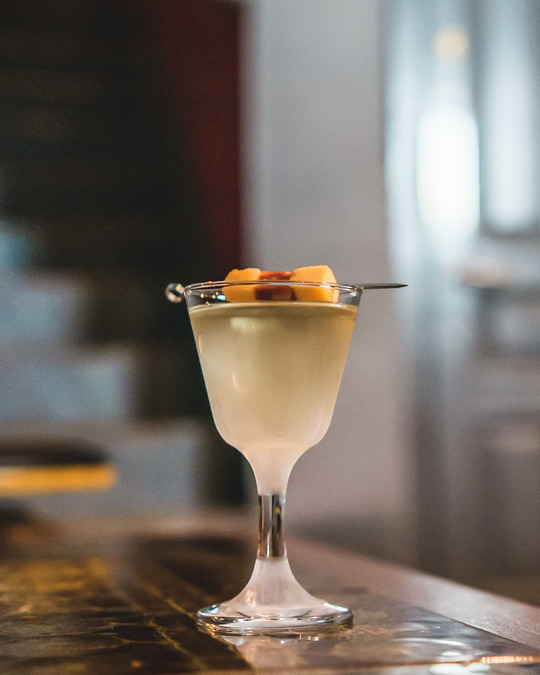 Lucky Liquor Co. Credit: Lucky Liquor Co.
Indie shops in Edinburgh's New Town
Blunt Knife Co. (41 Thistle St, until 15 Jul; new location TBC) is a social enterprise shop and events space promoting work by women and people of marginalised genders. Looking for booze? Bon Vivant's Companion (51 Thistle St) offers an array of fine wines, beers and spirits, including an extensive selection of Scottish gins while Vino (30 Broughton St) is a local independent chain providing expertly chosen wine and beer.
Looking for meat? Newly renovated Broughton Market (97 Broughton St) is a local institution – go on Thursday for the full range of fancy sausages. Looking for homewares? Who doesn't, when on holiday? You'll find a carefully chosen selection in Life Story (53 London St).