Manchester named one of the world's top ten cities
Manchester has been named one of the ten best cities to visit in the world by Lonely Planet, in a list published by the travel guide today
Manchester's cultural institutions have helped earn the city a coveted spot on Lonely Planet's list of the top ten cities around the world. 
Placed eighth in the travel guide's rundown of the ten best cities to visit in 2016, Manchester is described as "the UK's cultural boomtown."
The 2015 launch of multi-arts centre HOME, the reopening of the Whitworth Art Gallery and the refurbishment of Central Library are all flagged as key to this perceived cultural renaissance, with Salford's studio complex and live music venue Islington Mill also namechecked as a vital space for the arts. 
It's been a year of accolades for Manchester, the last few months seeing Soup Kitchen named among the UK's best clubs, and the Whitworth Art Gallery crowned as Museum of the Year. 
Foodies will rejoice at Lonely Planet's nod to Levenshulme Market, while Manchester International Festival can enjoy further attention for their plans to build The Factory, a permanent home for the biennial festival, also cited in the article. 
Sitting between Fremantle and Nashville, and joining Mumbai, Dublin and Rome on the annual list, Manchester is the only UK city to feature on the rundown.
Montenegro's Kotor placed first. 
More from The Skinny: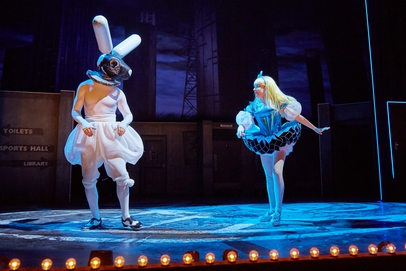 Manchester International Festival: artistic director Alex Poots reflects on ten years of MIF
The Skinny's guide to clubbing in Manchester
Manchester's music scene: where to go and what to do
[Photo: wonder.land at Manchester International Festival 2015, by Brinkhoff Moegenburg]