The Skinny guide to Gorgie Dalry & Fountainbridge
Great food and drink, access to some of Edinburgh's best outdoor spaces, and loads of wildlife – welcome to Gorgie Dalry and Fountainbridge
This part of town has seen big changes in the past ten or 15 years. Fountainbridge's old industrial buildings have been replaced with new hotels and student housing, while Dalry and Gorgie are slowly feeling the pinch from leafy Bruntsfield and some big-money developments in the West End. Still, these are primarily working-class parts of town, serving diaspora communities from across Europe, Asia and Africa with shops, cafes, barbers, bars and restaurants.
There's great food and drink to be found, plenty of access to green spaces of a variety of shapes and sizes, and a surprising amount of wildlife on hand.
Go outdoors
Our Gorgie/Dalry/Fountainbridge zone is encircled by green spaces, nice walks and outdoor spots. The Union Canal starts at Fountainbridge and goes west through some leafy, bucolic scenery. It is also a major bike route, so watch out. Continue far enough and you can join the breathtaking Water of Leith path south to Colinton and Balerno, or north through the Dean Village, Stockbridge and on to Leith.
In terms of parks, you're spoiled for choice. Harrison Park is a well-kept neighbourhood park that stays sunny past 10pm in the summer nights; Saughton Park has a beautifully restored rose garden, an on-site restaurant, a vast playpark and a much-loved skate park; Colinton Dell is a bumpy, lumpy forest with Scotland's largest mural in its historic railway tunnel.
If you've got a bike or just really love walking, head onto the cycle path at Russell Road – you can get within touching distance of the Modern Art, Inverleith Park, Stockbridge and The Shore within 30 minutes. It's an old railway line, so it's well-paved, decently lit and relatively flat by Edinburgh standards. Alternatively, turn off at Craigleith and head for the waterfront at Cramond – time it right, and you might even be able to visit Cramond Island.
Food & drink in Gorgie Dalry
Dalry Road is home to the best pizza in the city. In fact, Pizzeria 1926 (85 Dalry Rd) might be one of the best pizza places in the country. It's the full Neapolitan experience, from the pizzas (cooked to puffed-up, sloppy perfection in an enormous domed oven) to the ambience (bright dining room, friendly staff, innumerable references to Diego Maradona). Simple but brilliant, and highly recommended. While you're here, check out its sister venues: Locanda de Gusti (102 Dalry Rd) brings the seafood side of Naples' food culture, while Wine & Peach (91 Dalry Rd) offers Mediterranean small plates and cocktails.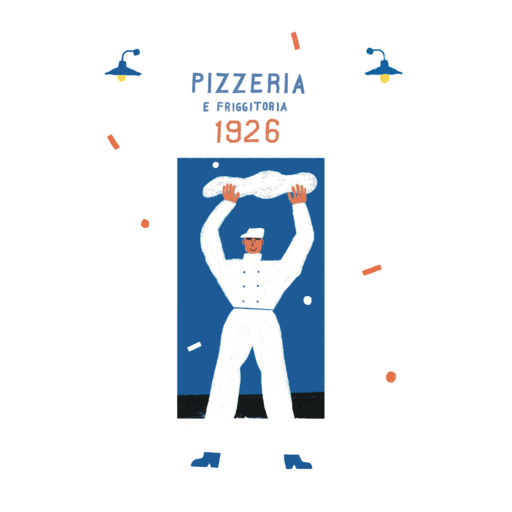 There's also a diverse range of Asian cuisines to be found, from Japanese classics at Maki & Ramen (97 Fountainbridge) to northern Chinese specialities at Wing Sing Inn (147 Dundee St), traditional Cantonese dishes at B&D's Kitchen (214 Dalry Rd) to the anything-goes hot pot of Xiangbala (63 Dalry Rd). For a drink, you can't go wrong at the Athletic Arms (1 Angle Park Terrace). It's a classic old-school pub with a regularly-rotating cask ale list, as well as an extensive whisky selection. Gastropub fans should head to The Caley Sample Room (42 Angle Park Terrace) and The Fountain (131 Dundee St), or if you're feeling fancy, visit Rooftop 51 (2 Freer Gait) on top of the new Moxy hotel in Fountainbridge or hop on a bus to Corstorphine for exciting wines at Little Rascal (113D St John's Rd).
Hula (94A Fountainbridge) serves up great breakfast options and excellent coffee in a space best described as 'tropical neon explosion chic'. Grow Urban (92 Grove St) is a fantastic independent plant shop that doubles as a takeaway coffee spot – come for a flat white, leave with a ficus. The Beer Cave (43 Dalry Rd) is a well-stocked indie bottle shop with a broad range from local breweries and those from further afield.
Things to do in Fountainbridge, Gorgie and Dalry
Edinburgh Printmakers (1 Dundee St) moved to this neck of the woods in 2019, breathing new life into a former rubber works. Away from the print studios of the title, you'll find two gallery spaces, a cafe whose outside seating area is a proper suntrap, and a pretty nifty gift shop. At time of writing it's shut to the public, but keep an eye on their social media accounts for reopening details.
Keep heading west and you'll hit the Edinburgh Corn Exchange (11 New Market Rd), semi-regular host of live gigs and some of the larger stand-up comedy shows at the Edinburgh Fringe. Head even further and you'll reach Edinburgh Park, where the Edinburgh International Festival hosts its contemporary music programme this August in a purpose-built outdoor marquee. After 18 months without live music, the line-up is a humdinger: gigs from Anna Meredith, black midi, Caribou, Laura Mvula and Floating Points are just a fraction of what's in store. Find out more about the programme here.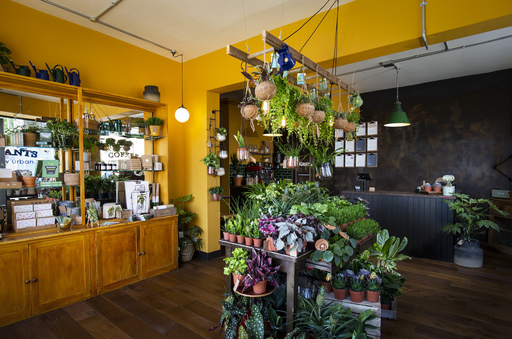 You're on the right side of town for Edinburgh Zoo (134 Corstorphine Rd), with its exotic fauna, delightful landscaping, and penguins who literally strut around like they own the place. But for somewhere with a more laid back feel, we recommend Love Gorgie Farm (51 Gorgie Rd). 
Run by a mix of staff and volunteers, there's a real community atmosphere to Love Gorgie Farm, which has been around in one form or another for decades and is home to a surprising range of animals in its warren-like layout. Feed the goats, watch the alpacas ambling about, get a close-up peek at some prehistoric-looking turkeys; it's a menagerie that Dr Doolittle would be proud of. Open daily, free entry, donations are welcome. The Farm is, of course, open-air; if the weather won't play ball, get into some animatronic wildlife at the dinosaur-themed indoor mini-golf of Volcano Falls (Fountainbridge).
---
Illustration by Max Machen