48 Hours in East London with Airbnb Trips
Let your next holiday be filled with unique, authentic experiences with the help of Airbnb's new platform: Airbnb Trips
London is many things to many people, and much more than the tourist cliches of red buses, West End musicals and Big Ben. As James Geary famously said "London is a glorious mess," made up as it is from dozens of "villages" each with a character all their own. And perhaps the most culturally rich at the moment are the handful of boroughs that make up the East End.
Once among the poorest areas in the capital, neighbourhoods like Shoreditch, Hoxton, Whitechapel and Spitalfields have become the trendiest in the city. It's where London's young creatives have flocked, bringing with them energy and ideas. They've opened up achingly cool bars and cafes, enlivened some of the most interesting galleries in the UK, and turned this part of town into a mecca for like minded people across the city to come and shop by day and party by night.
Making your way through this culturally-rich corner of London can be tricky, however. With most travel guides and apps catering to tourists looking to take the paths most trodden, it can be hard to find your way. That's where Airbnb Trips come in. The company that already lets you book a home for your holiday now helps you plan your whole trip. If you want authentic travel but find the process of putting these sort of trips together complex and frustrating, the new service provides dozens of unique experiences at the tap of a smartphone screen. Here's an example of a 48 hour trip to East London based around the unique experiences on offer via Airbnb Trips.
Friday
6pm | Make Gin from Scratch, hosted by Mark
Kick off your weekend by immersing yourself in the East Londoner's drink of choice: gin. Beneath an old railway arch in Hackney you'll find 58 Gin, and here you'll have the opportunity to taste, tinker and make your own batch of the stuff. On arrival, a G&T is placed in your hand – hopefully it'll give you some inspiration before going on to mix your prefered blend of botanicals to make your very own concoction, which you'll have bottled, sealed and named. Part of Airbnb experiences
9pm | Dinner at Rök Smokehouse
Those in the know flock to this Scandinavian smokehouse in Shoreditch. The style is Nordic but the produce is locally sourced. Here the food is about two things: simplicity and smoke. The open kitchen, centred around a custom-made charcoal grill, is festooned with brightly colour jars of homemade pickles that give the dishes their authentic flavour. The meats come brined and cured, and then cooked on fire, but regulars also rave about Rök's seafood too.
11pm | Late night music at NOLO
The name of this bar and gig venue comes from an abbreviation of New Orleans, Louisiana, and this hidden gem delivers the Big Easy charm that moniker promises. We're talking live jazz, blues and rock 'n' roll into the wee hours alongside a cocktail list so good Nolo became the first bar outside of North America to be awarded the 'Seal of the Sazerac' for their take on New Orleans' official cocktail.
Saturday
10am | Mudlarking by the River Thames, hosted by Annegret
Twice daily the River Thames is subject to the tidal patterns of the sea. As the waters subside, the secrets of London's history are exposed in beautiful ways as objects that can date back to the 16th century wash up on the river bed. Guided by an award-winning designer, you go at morning low tide to a special stretch of shoreline in Wapping to search for gems like buttons, blue china, pottery, and pins. Then at the end of the session, you join your fellow mudlarkers for a "Show and Tell" at a nearby café. Part of Airbnb experiences
1.30pm | Head to Tayyabs for great curry outwith the Brick Lane
You can't spend a weekend in London's East End without having a curry. But don't be tempted by the succession of lager and poppadom canteens on Brick Lane looking to pull in tourists – this curry house, famed for its chaotic atmosphere, has been a favorite with Londoners since the early 70s. Fiery grilled lamb chops, rich dahls and unctuous, slow-cooked curries are its speciality.
3pm | See the masters of contemporary art at Whitechapel Gallery
The East End has some wonderful galleries, but its crown jewel is the Whitechapel, which will host upcoming exhibitions by William Kentridge, Guerilla Girls and other masters of contemporary art.
7pm | A Taste of Spitalfield, hosted by Emma
At Town House, a gallery and antique shop situated within an 18th century building in the heart of Spitalfield, you'll enjoy a curated, candlelit dinner as you taste food that explores the influence of the area throughout the building's history, from the legacy of French Huguenot settlers to oysters fresh from London's Billington market. As well as the great food, there's plenty to look at in the Town House's art and antique filled dining hall. Part of Airbnb experiences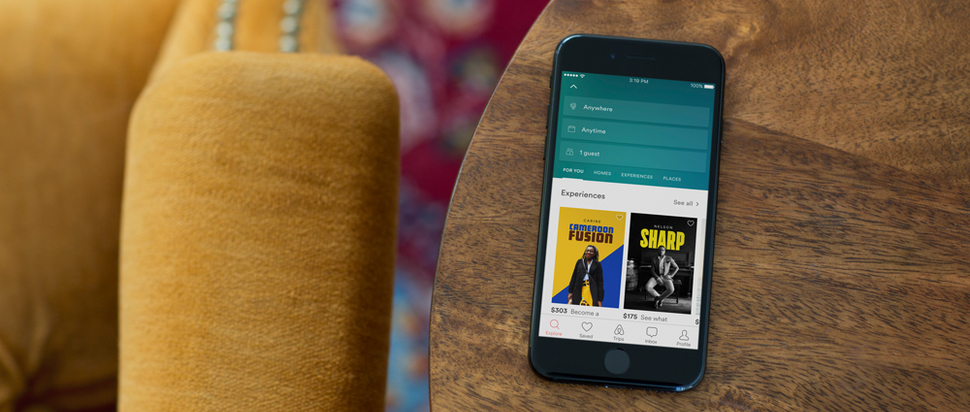 Sunday
10.30am | Start your day with a beigel
Open 24 hours, Beigel Bake feeds the East End. In the evening this Brick Lane institution revives clubbers and taxi drivers, while in the daylight hours its chewy, freshly made bread refuels shoppers and workers. As you've a busy day, opt for salt beef beigel with mustard and gherkins; it's so good it could revive the dead.
11.30am | East London Street Art & Photo Walk, hosted by Linda
Shoreditch is home to London's hipsters, fashionistas and street artists – the word 'Shoreditch' itself has become a kind of shorthand for the regeneration of poor urban areas. You'll find interesting contemporary art galleries in this part of town, but the streets themselves are a kind of canvas for creativity, from the street art of Brick Lane and the surrounding area to the vintage fashion worn by the people drawn to this part of town. This Airbnb trip gives you the opportunity to photograph London's hippest area with an award-winning street photographer. The tour includes lunch at Poppie's, a cult favorite for fish'n'chips in London since 1952. Part of Airbnb experiences
3pm | Art and brutalism at The Barbican Centre
Finish off the weekend with an afternoon at one of the UK's leading art centres, The Barbican. Within the vast complex you'll find a cinema, theatre, concert hall and library, as well as the city's most dynamic art gallery, home to Turner prize-winning artists as well as stars of design and photography. It's all wrapped in a brutalist concrete shell that's a work of art all its own.
---
For more on Airbnb Trips, go to airbnb.co.uk/new