Glasgow Q&A: Kingsley, the Partick Thistle mascot
We couldn't give a guide to Glasgow without mentioning football, and we couldn't mention football without talking to the living legend that is Kingsley, the terrifying mascot of Partick Thistle
What's your favourite place in Glasgow to visit?
There is only one answer to this! Firhill Stadium of course, the stadium of dreams, it's my second home. Come visit – you'll never look back.

Who was your hero growing up?
There's only one hero I looked up to, literally, when I was young – the Sun. Coming from California, he was always there for me growing up. I hoped to shine as brightly as the Sun did when I grew up - and people say I have! I do miss him as he doesn't make it here as often as I'd like... but I like to think I bring the sunshine to Firhill.

What is your favourite colour?
All Thistle fans would say two colours – red and yellow. All Thistle fans except me, of course, as it will not surprise you to hear my favourite colour is yellow. Can you imagine a red Kingsley? That would be scary! Thankfully I'm friendly and yellow.

You're going for a night out in Glasgow, and can invite three people. Who's on the guestlist?
Firstly, I would invite the King of Spain, Gerry Britton [current Partick Thistle chief exec], as he likes a party and a sing-song so he would be perfect to get the night going! Then, I'd invite the gaffer, Ian McCall, especially if we were to go to the West End as he claims to know everyone there and I'd love to put that to the test. I bet I know more! Finally, I'd invite Brian Graham, goal machine for the Thistle men's team and current manager of the Thistle women's team, to make sure the night finished well, as the big man always finishes well!

When did you last cry?
Kingsley last cried when lockdown meant I couldn't spend time with the fans. But I was OK and made sure we kept in touch. It's always good to share how you are feeling and let the people around you know. It's OK to cry. But it's so good to be back.

Name your favourite band...
It's got to be Focus, the band behind the Firhill anthem Sylvia. That's a Kingsley-approved banger!

Who or what are you most scared of?
Pre-season. Kingsley always struggles running up hills to get fit for the new season but you don't become the world's greatest mascot without some sacrifice!

What are your goals for the rest of the season?
I want to see even more young fans at Firhill, taking advantage of our free under-16 season tickets, so I can wave to them all and high-five them when it's safe to do so. I'd also like to take Amy MacDonald for a lemonade and run a few song ideas I have past her. I hear she's a big fan of Kingsley.

What's your favourite thing about Glasgow?
Partick Thistle Football Club. The greatest football team in the world. And Jaconelli's.

Tell us a secret about yourself that no-one else knows...
I was asked to participate in Strictly Come Dancing but turned it down as it would have meant missing Thistle games. Not happening! Nice try, Shirley.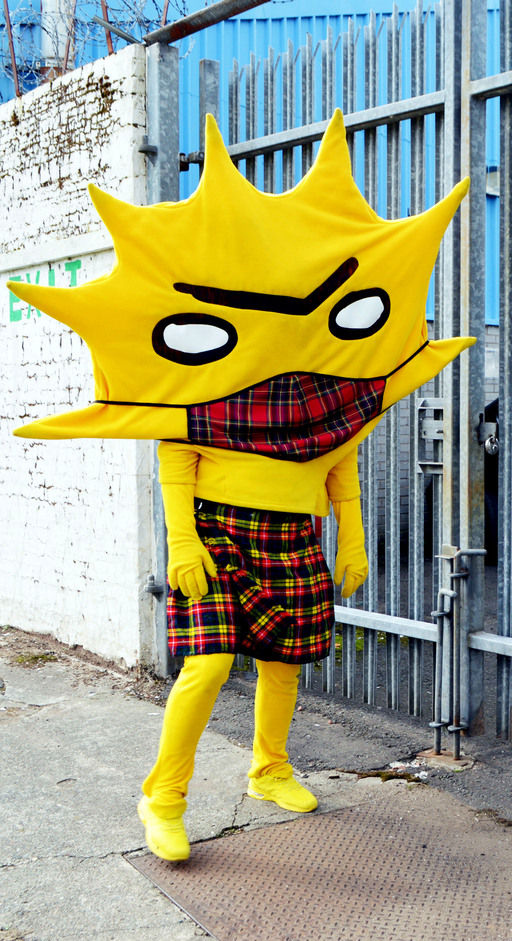 Find Kingsley on the touchlines at Partick Thistle home games at Firhill Stadium, 80 Firhill Rd
http://ptfc.co.uk