What's On Scotland 8-15 Aug: Edinburgh International Festival
Steer clear from the busy Fringe hubs but still take in some cultural goodness at the same time with one of many EIF shows over the course of August. Plus, Bloc Party, Mono Beer Festival, Awesome Tapes From Africa and more...
You know, it's not just the Fringe that takes over Edinburgh in August; Edinburgh International Festival also brings a diverse collection of theatrical, musical and artistic events to the capital this month.
This week, they bring the one and only Neneh Cherry to Edinburgh to shake up Leith Theatre. The legendary Swedish singer, rapper and activist heads into town for what promises to be one hell of a fun night, with a back catalogue of over 30 years brimming with certified danceworthy jams. Also in this week's musical programme is a show from Anna Calvi, whose latest album Hunter earned her a third Mercury Prize nomination in as many records.
As well as the music, the National Theatre of Great Britain offer up a reboot of Henrik Ibsen's five-act verse play, Peer Gynt. Created by David Hare and directed by Jonathan Kent, Peter Gynt offers a new take on the play in which Ibsen's most famous hero is brought into the 21st century, and to Scotland.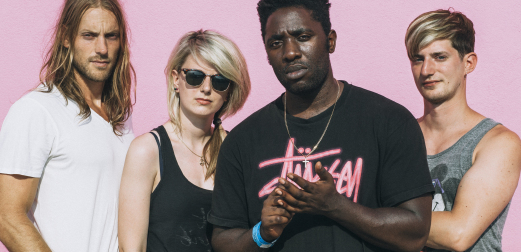 Bloc Party
Kelvingrove Bandstand, Glasgow. 9 Aug, 6.30pm
Here's some wild news for a Thursday morning! Bloc Party's debut album, Silent Alarm, came out all the way back in 2005 – that's 14 years ago, would you even believe it?! Admittedly a weird anniversary to celebrate, but we'll take it. The four-piece will play the album in full as part of Regular Music's Summer Nights at the Bandstand. Image: Rachael Wright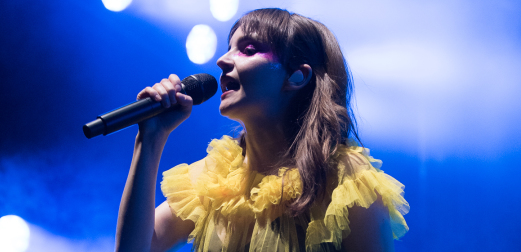 CHVRCHES
Princes Street Gardens, Edinburgh. 11 Aug, 6pm
It's a Scottish triple whammy at Edinburgh Summer Sessions this weekend, as electro-pop trio CHVRCHES headline Sunday night's outdoor gig in Princes Street Gardens. Supporting them on the night are We Were Promised Jetpacks, returning to the city in which they formed, and Glasgow goth-pop group The Ninth Wave. Image: Allan Lewis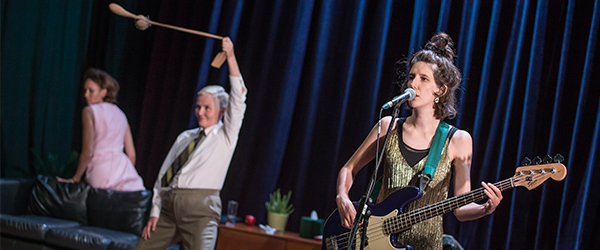 ADVERTISEMENT | The Patient Gloria
Traverse Theatre, Edinburgh, Until 25 Aug, times vary
An explosive mash-up of re-enactment, real footage and gig theatre, The Patient Gloria confronts misogyny head on in the most hilarious and outrageous ways. Inspired by the 1965 films Three Approaches To Psychotherapy, which were intended for academic purposes but given a cinema release, betraying the privacy of the patient Gloria. This provocative meditation on therapy and female sexuality in today's political context is funny, explicit and sobering. And therapeutic. It's very therapeutic. Image: Lara Cappelli
---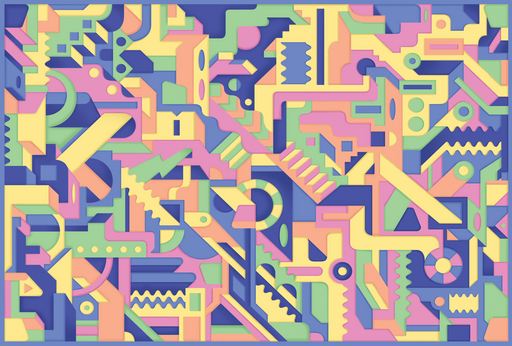 Want a guide to the best of the Scottish cultural scene in your inbox every week? Sign up to our mailing list! 
---
John-Luke Roberts: Terrible Wonderful Adaptations
Assembly George Square Studios, Edinburgh. 9, 16 & 23 Aug, 11.30pm
John-Luke Roberts' late night show entertained many in 2018 with a generous dollop of whimsical, absurdist cabaret, and now returns for 2019. Roberts, clearly one for the weird and wacky, adapts a series of supposedly 'unadaptable' texts across a fabulously silly hour-long performance – not that any description is needed, for even the show's poster speaks for itself. Image: Natasha Pszenicki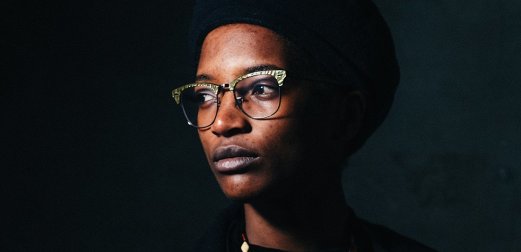 Vic Galloway Brings the Ruckus
The Spiegeltent – Charlotte Square Gardens, Edinburgh. 13 Aug, 9pm
As part of the Unbound with Edinburgh Gin series, Scottish DJ and musician Vic Galloway presents a night full of live music and readings. Joseph Malik, Callum Easter and Heir of the Cursed (pictured) provide the sweet melodies, while Saskia Vogel and Dean Atta provide guest readings, ensuring there's a wide range of entertainment to indulge in. Image: Euan Robertson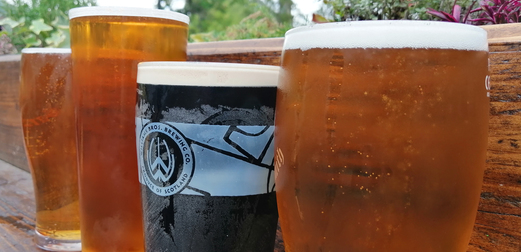 Mono Beer Festival
Mono, Glasgow. 11 Aug, 12.30pm
The sun may come and go over this Scottish summertime, but that doesn't mean the beer has to stop flowing. Vegan cafe bar Mono have partnered up with the folks at Williams Bros. to provide the 'best and freshest' beer in Glasgow for a day full of hops, tastings and delicious BBQ'ed goodness. And, if the sun does decide to show itself, there's a jolly good beer garden too.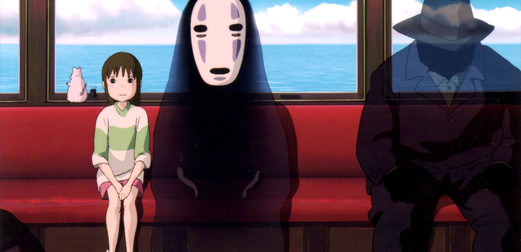 Spirited Away
Glasgow Film Theatre, Glasgow. 8 Aug, 5.45pm
As part of GFT's Studio Ghibli season, celebrating the legendary Japanese animation studio, Hayao Miyazaki's iconic animated film, and the most successful Japanese film of all time, Spirited Away is given a screening tonight. Also coming up later in the season are screenings of Miyazaki's family classic My Neighbour Totoro and his adaptation of the Diana Wynne Jones novel, Howl's Moving Castle.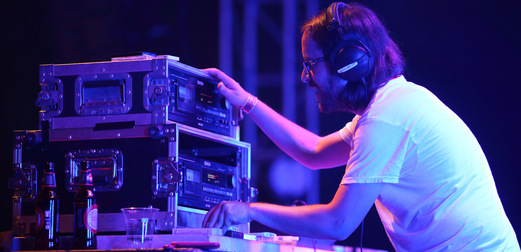 HEALTHY: Awesome Tapes From Africa
The Berkeley Suite, Glasgow. 9 Aug, 11pm
LA-based DJ Brian Shimkovitz brings his hefty tape collection to The Berkeley Suite for Glasgow collective HEALTHY for the third time this weekend. As well as DJing under the moniker Awesome Tapes From Africa, Shimkovitz also runs the record label of the same name, specialising in rare African cassette recordings picked up on his travels throughout the years. Image: Tony Lewis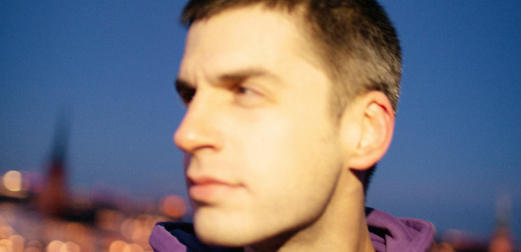 First Edition: Kornél Kovács
The Mash House, Edinburgh. 10 Aug, 11pm
Hot on the heels of releasing his debut album Stockholm Marathon at the end of April via Studio Barnhus – the label he co-runs with Petter Nordkvist and Axel Boman – Kornél Kovács makes a return to Edinburgh. The Swedish DJ/producer last appeared in the capital at FLY Open Air back in May, but this time he'll be returning in an indoor late night environment (sometimes called a club). Image: Märta Thisner
---
Read more news from across the Scottish cultural scene at theskinny.co.uk/news
Find out how you could win some lovely prizes at theskinny.co.uk/competitions
---