What's On Scotland 7-14 Nov: NEoN & more
Get your art fix in Dundee with the return of digital arts festival NEoN. Plus, massive gigs in Edinburgh and Glasgow from Vampire Weekend and Lizzo, the French Film Festival continues and more...
Dundee's digital arts festival, North East of North, better known as NEoN is always a highlight on the annual Scottish events calendar and it's back this week, taking place at venues across Dundee until Sunday (10 November).
The theme of this year's festival is 'REACT', with the works included exploring how artists use digital systems to affect social and political change. Group exhibition Re:make/Re:sist brings together the work of several artists focusing on socio-political issues and events. Igor Vamos present their Barbie Liberation Organization project challenging gender norms, Irene Tokini Fubara-Manuel's videogame, Dreams of Disguise: Errantry, explores issues of agency at border control and Addie Wagenknecht's series The Liberator Vases was made using the world's first open-source, 3D-printable handgun.
If you want to take in the festival's highlights in one evening, try out the NEoN Walking Tour tonight (7 November) between 6-9.30pm. The tour will begin at GENERATORprojects where food by Diaré Drammeh will be served and you can view the Genetic Automata & Sensor exhibition. It will then visit more of the exhibitions at venues around the city, ending at the Wellgate Shopping Centre.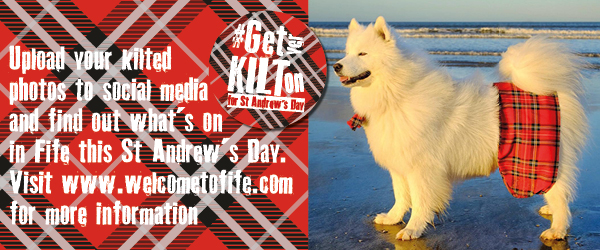 ADVERTISEMENT | #GetYerKiltOn for St Andrew's Day
Join us in showcasing all that Scotland has to offer this St Andrew's Day; our warm heritage, culture and hospitality. We invite you to celebrate our annual day in style and to upload a photograph of yourself wearing a kilt or something tartan to social media using the #GetYerKiltOn hashtag! There are loads of exciting events and activities taking place in Fife over the St Andrew's Day weekend too. Find out what's on.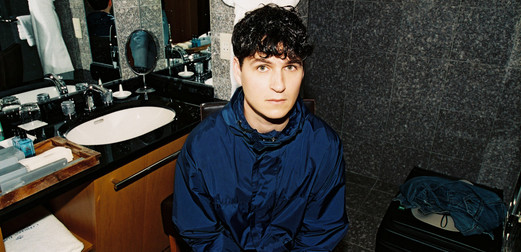 Vampire Weekend
Usher Hall, Edinburgh. 7 Nov, 7pm
When Vampire Weekend frontman Ezra Koenig announced the initials of the band's fourth album as FOTB, the Twittersphere went wild with suggestions of what those initials stood for. Turns out it was the slightly underwhelming Father of the Bride, but the album's many intriguing collaborations did not disappoint, with the likes of Danielle Haim, Steve Lacy, Ariel Rechtshaid and DJ Dahi credited on the album. Image: Monika Mogi
---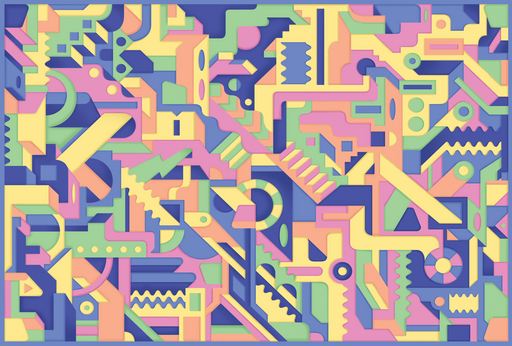 Want a guide to the best of the Scottish cultural scene in your inbox every week? Sign up to our mailing list! 
---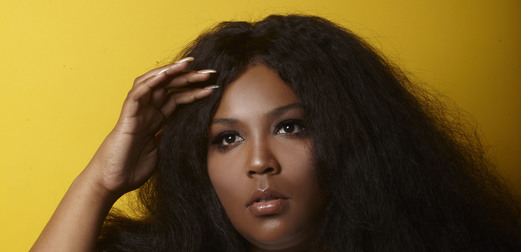 Lizzo
O2 Academy, Glasgow. 8 Nov, 7pm
The queen of body positivity, Melissa Vivianne Jefferson, aka Lizzo, caused outrage among her Scottish fans when tickets for this show sold out almost instantly after they went on sale – it's a hard life being popular isn't it? Accusations of plagiarism and kicking off at journalists aside, Lizzo's music and live shows are just generally a lot of fun, so pray for tickets to turn up but steer clear of those pesky ticket touts!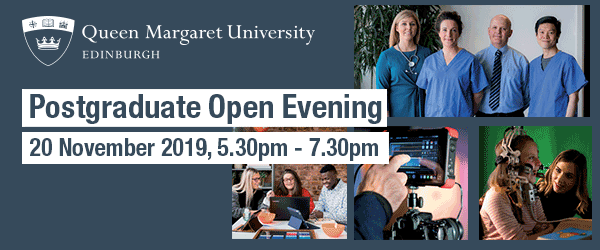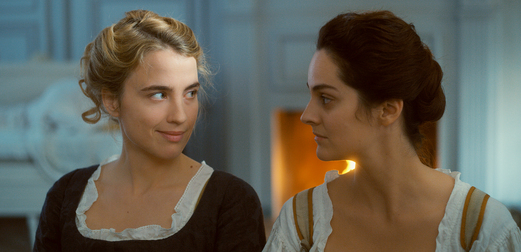 French Film Festival
Various venues across Scotland. Until 19 Dec
The French Film Festival doesn't discriminate, travelling as far North as Shetland with a selection of films to please any Franco-cinephile. Yes, only a select few make it that far but at least it's something. The latest from Girlhood director Céline Sciamma, Portrait of a Lady on Fire, is among the highlights on this year's programme. Image: Curzon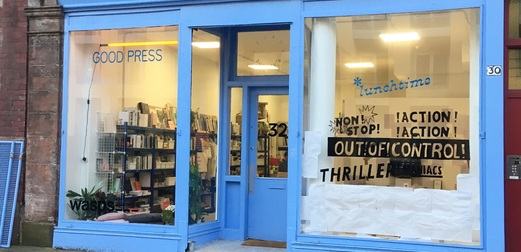 St Andrews Street Party
St Andrews Street, Glasgow. 7 Nov, 6pm
To celebrate the work of five new spaces on St Andrews Street housing creative businesses, non-profits and galleries, the teams behind these businesses are throwing a street party. Lunchtime Gallery, Pavilion Pavilion, Projects OPEN, Squid Ink Co. and many more will all open late for the night, with drinks also being served. Image: Caitlin King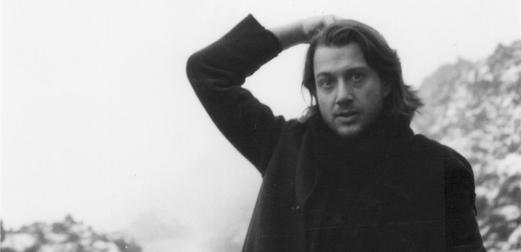 STORYTIME presents Axel Boman
The Bongo Club, Edinburgh. 8 Nov, 11pm
Axel Boman has his fingers in many metaphorical pies. Outside of his solo output, the Swedish DJ and producer also makes music as one half of Talaboman, alongside John Talabot, and helps to run the Studio Barnhus label with Kornél Kovács and Petter Nordkvist. However, this show, put on by irregular promoters STORYTIME, sees Boman make his long-awaited Edinburgh debut, alongside local support.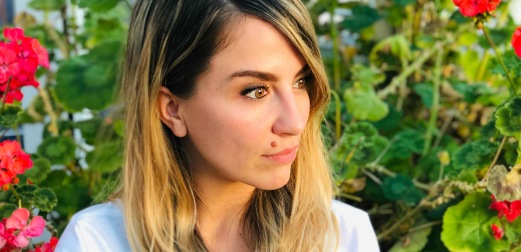 Nightrave & Room 2: Amazon Fundraiser
Room 2, Glasgow. 8 Nov, 11pm
A team of Glasgow's finest DJs come together in a time of desperate need to raise money for those affected by the fires in the Amazon rainforest. Dixon Avenue Basement Jams, LEZZER QUEST, Liam Doc, LISALööF and Nightwave (pictured) will all play sets on the night and all of the takings will be donated directly to the Huni Kuin tribe, a group of indigenous people based in the village of Nova Fortaleza.
---
Read more news from across the Scottish cultural scene at theskinny.co.uk/news
Find out how you could win some lovely prizes at theskinny.co.uk/competitions
---