What's On Scotland 7-14 Dec: Fireside, Vegan Christmas & more
Take a walk on the Fire-side tonight at the latest addition to The (Waverley) Arches, brought to you by Paradise Palms and The Pitt. Plus, The Glasgow Vegan Christmas Festival, Babylon's Burning, Spiral Oh Presents, Summerhall Christmas Market and more...
Just when you thought The (Waverley) Arches couldn't get any better, on top of speciality doughnuts from Baba Budan, gourmet sandwiches from Gannet & Guga and organic juices from Juice Warrior, until 6 January they'll also have Fireside. Two of Edinburgh's greats in party-starting and food-providing, Paradise Palms and The Pitt have teamed up to bring us the winter retreat, which launches tonight.
You certainly won't be left hungry or thirsty, with food on the evening supplied by Pitt Bao, The Buffalo Truck and Lucky Pig, as well as bevs in the form of beer from Barney's and stronger stuff from Chivas Regal & Chairman's Rum. And don't worry about being deprived of good tunes or a good time, with music presented by Jacuzzi General, featuring a Community Radio special with OKO DJ, Please Don't Goa and Miss World DJs, super sharp SteaKnife and the Supermodel half speed YouTube experience, as well as acoustic and spoken word treats and games by Serve Ping Pong pop-up.
Keep your eyes peeled for a whole host of fun events over the next few weeks, including Kelburn's Winter Warmer #1 on Saturday night and The Skinny's very own end of term party on 14 December, where we'll be spinning non-stop bangers all night from 9pm-1am.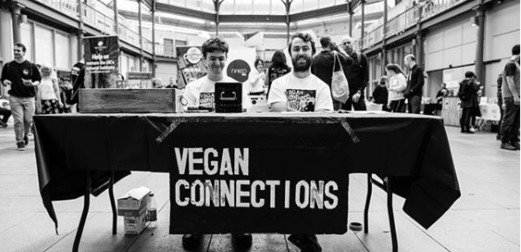 The Glasgow Vegan Christmas Festival
The Briggait, Glasgow. 9 Dec, 10am
There may not be turkey but meat is murder after all, or so says Morrissey. Vegan Connections bring together some of the best vegan producers in the UK for The Glasgow Vegan Christmas Festival today, promising a blissful blend of carol singing, mulled wine and Yuletide spirit. The festivities continue into the evening with a gig at Mono, headlined by Randolph's Leap and Rachel Sermanni. Image: Aidan O'Mara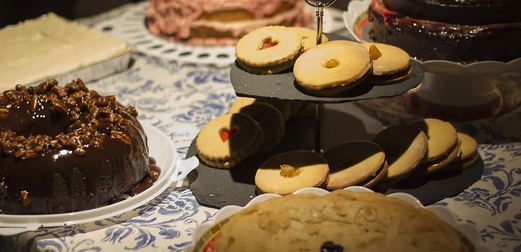 The Big Vegan Fete at The Flying Duck
The Flying Duck, Glasgow. 9 Dec, 12pm
The vegans are taking over! Or for one day at least, as it's a vegan double bill on Saturday in G-town. If you don't fancy venturing too far out of the city centre than head to The Big Vegan Fete instead, which returns to The Flying Duck. The UK's first and longest running free vegan market event brings local vegan businesses together, with stalls from Laurianne's Raw Cakes, Cool Jerk Vegan Pies and Riel's Vegan Pizza Slice.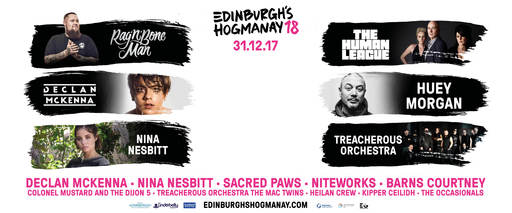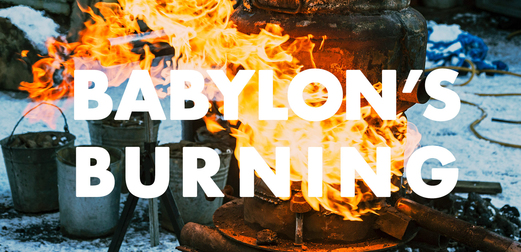 Babylon's Burning
Govan Project Space, Glasgow. 7 Dec, 6pm
No, that's not the whole world going up in flames, although it would be an appropriate way to visualise this year; it's Stephen Murray and the Pattern Makers' new exhibition, which opens tonight and runs until 14 December. A candle-lit collection of cast-iron works from 22 of Murray's network of artists, makers and peers will feature in the exhibition, which sees Murray questioning the relationship between the makers and the makers. Image: Ross Fraser McLean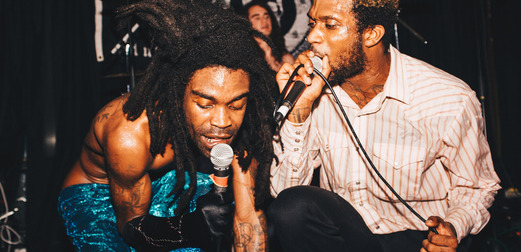 Ho99o9
Stereo, Glasgow. 11 Dec, 7pm
Experimental thrashcore hip-hop duo Ho99o9 – pronounced horror, duh – will probably blow your minds, and your eardrums. For fans of Death Grips, Cerebral Ballzy and early Odd Future, the duo blend punk rock, hardcore and hip-hop and are equally shocking to watch as they are totally mesmerising. Bring your ear plugs, and maybe a shield if you're thinking of jumping into the pit at any point. Image: Priti Shikotra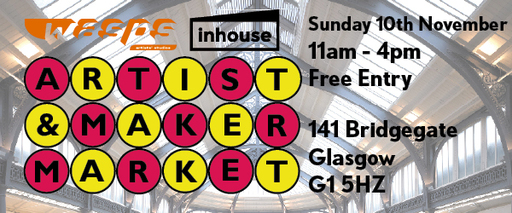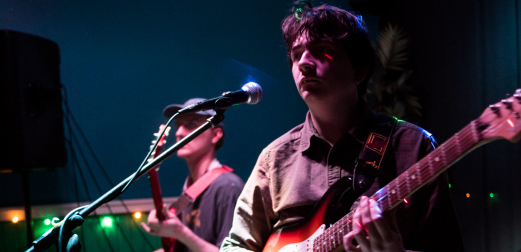 Spiral Oh presents: EAT FAST / Home$lice / West Princes / Unskilled Labour
The Old Hairdressers, Glasgow. 7 Dec, 6pm
DIY collective Spiral Oh bring Geordie garage-rockers EAT FAST for a jaunt up to Glasgow to perform some ditties from their recent EP Immortal Kombat. They've also managed to pull together an almighty line-up of local support acts in the form of HOME$LICE, West Princes and Unskilled Labour, . All that and it won't even break the bank – you could call it a Christmas miracle. Image: Kat Gollock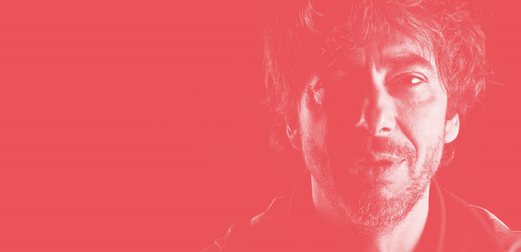 Lionoil 3rd Birthday: Move D B2B Telfort + Philip Budny
The Bongo Club, Edinburgh. 8 Dec, 11pm
The Lionoil pride celebrate another year of releasing great records and putting on banging parties, with a not-to-be-missed 3rd birthday party at Bongo tomorrow night. Heidelberg DJ and Lionoil pal, Move D drops in for a B2B with Edinburgh's own Telfort, alongside an appearance by Philip Budny. All fans of each other's work, it's going to be a big old love-in.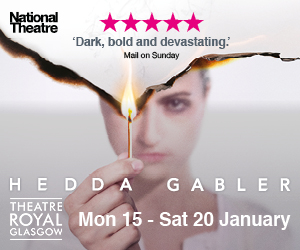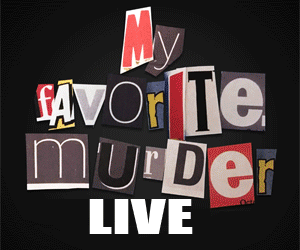 Summerhall Christmas Market
Summerhall, Edinburgh. 10 Dec, 11am
Over 70 businesses will set up shop at the Summerhall Christmas Market today, with an array of stalls to meet all of your Christmas shopping needs, including Summerhall residents, local companies and independent retailers. Food vendors will also be on hand to fuel your appetite while you shop, as Linton & Co, Babu Kitchen, FacePlant Foods and Pizza Geeks cook up a storm.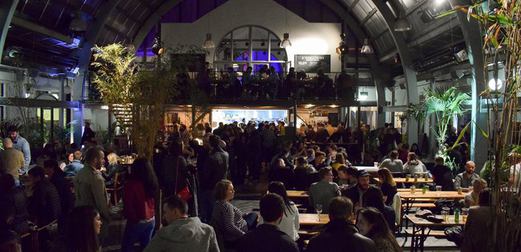 Office Christmas Party Night
BAaD, Glasgow. 14 Dec, 6.30pm
We've all been there, absolutely blootered at the annual Christmas do, shouting in the face of a co-worker about how you need to spend more time together outside of work because you have SO much in common... just us? Well, BAaD are offering you the opportunity to not only embarrass yourself in front of your colleagues, but total strangers too at their Office Christmas Party Night.