What's On Scotland 6-13 Oct: Tenement Trail, Leith Comedy Fest & more
This week you can discover your new favourite local band on the Tenement Trail, celebrate Scotland's vibrant comedy scene with the brand new Leith Comedy Festival and kick off the scary season with All Night Horror Madness at the Cameo
Various venues in Glasgow, 7 Oct
It may be getting cold outside, but music festival season isn't over quite yet. The mighty Tenement Trail returns this weekend (7 Oct) with a beautifully curated lineup bursting with talent – and crucially, it all takes place indoors at six great venues. With over 40 bands set to perform, get ready to do a lot of scurrying between St Luke's & the Winged Ox, Van Winkle, Barras Art and Design, 226 Gallowgate, McChuills on the High Street, and of course, The Barrowlands; you're about to know the Gallowgate area of town very well.
This all-dayer is very much a celebration of Scotland's local music scene. On the lineup you'll find plenty of Skinny faves like Swim School, Lizzie Reid, Circa Waves, Walt Disco and Bemz (pictured), but the whole point of Tenement Trail is to explore the unknown and find your new favourite band among the eclectic lineup of new talent. Find the full lineup here and dive in.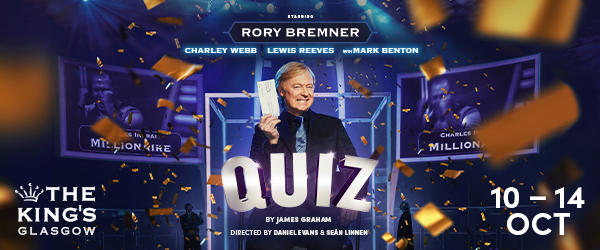 King's Theatre, Glasgow. 10-14 Oct
In a shockingly shameless scam, Who Wants to Be a Millionaire was duped out of £1,000,000. Or was it? In this thrilling and entertaining ride through the infamous Coughing Major scandal, it's time to ask you, the audience, to put fingers on keypads and answer the ultimate 50/50: guilty or not guilty? Starring top impressionist Rory Bremner alongside Charley Webb, Lewis Reeves and Mark Benton, let's play!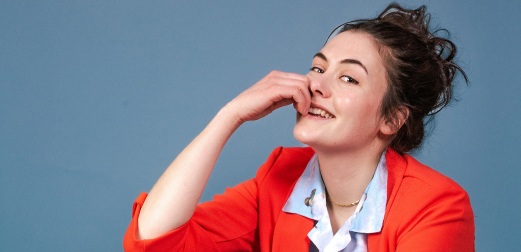 Marjolein Robertson | Photo: Trudy Stade
Various venues, Leith. 6-8 Oct 
Leith has itself a new comedy festival, and we're told to expect an event rooted in Scotland's tight-knit comedy community. The opening night at Leith Arches features Marjolein Robertson and Billy Kirkwood, the closing night at the Biscuit Factory sees Jamie MacDonald and Liam Withnail take to the stage, and there are plenty more events in between.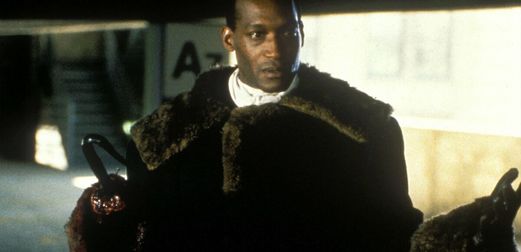 Candyman | courtesy of Sony
Cameo, Edinburgh. 7 Oct, 11pm
Gorehounds are in for an early Halloween treat this weekend with the return of All Night Horror Madness. Stock up on Haribo and Red Bull to make it through an all-nighter of five horror movies, which include Candyman, Hellraiser and a surprise film. Expect a movie raffle, vintage trailers and several of the films to screen from 35mm.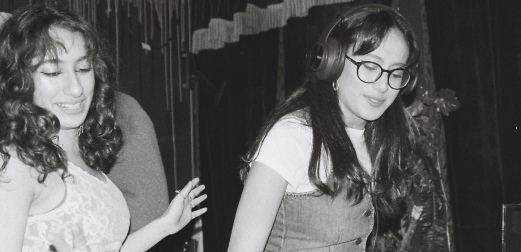 DJ Shahrazadi | courtesy of the artists
Sweetdram, Edinburgh. 6-7 Oct 
Held by GRDN, a collective curating intimate dance parties in unique urban locations, Subterranean Sound is a two-day celebration of the best of local DJs in Edinburgh. EHFM head honcho St Sunday, Arab dance music duo DJs Shahrazadi and techno darlings Telfort are among the lineup.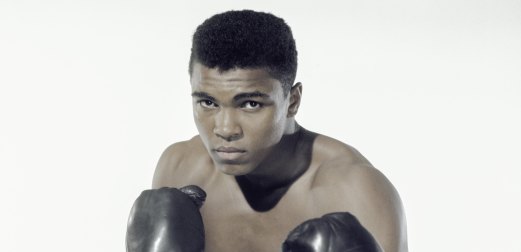 Cassius X: Becoming Ali | courtesy of GFF
Glasgow Film Theatre. 9 Oct, 8.15pm
Based on Stuart Cosgrove's excellent book Cassius X: A Legend in the Making, this riveting documentary follows how one young boxer from Louisville, Kentucky became a cultural icon for the ages, forever to be known thereafter as "The Greatest". After this preview screening, there will be a Q&A with Cosgrove.
---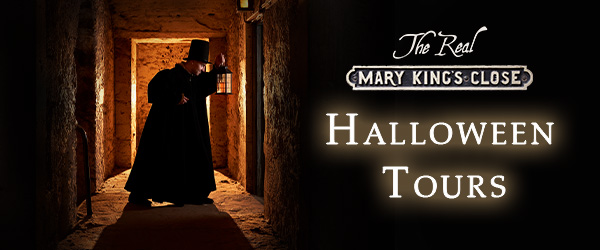 Mary King's Close, Edinburgh. From 13 Oct 
Step down onto Mary King's Close to enter the darkest period of Edinburgh's history. From Friday 13 October until Halloween night, The Real Mary King's Close revives its Lantern Led and True Crime tours! Descend underground with all the lights off and only a flickering lantern to lead you through the dark. Or, with a special True Crime guide, learn the truth about real crimes that plagued ordinary people living on Edinburgh's Old Town closes...

Lantern Led tours run between 7pm and 9pm; tour times extended to 10pm from 26 Oct
True Crime tours run at 7.30pm and 9pm Mon-Thu, and 6pm, 7.30pm and 9pm Fri-Sun
---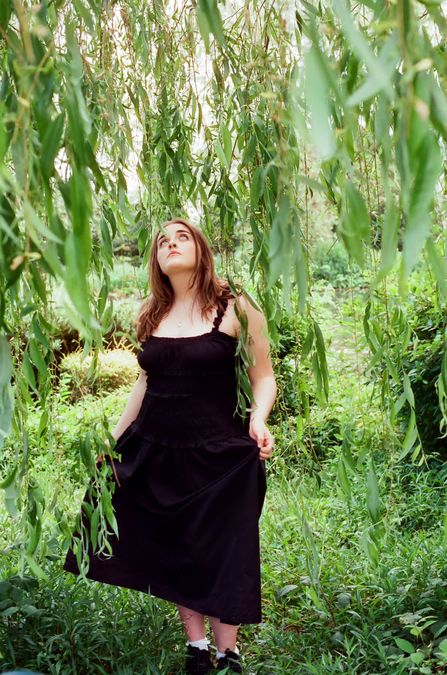 Nell Mescal | courtesy of Sneaky Pete's
The Mash House, Edinburgh. 12 Oct, 7pm
There's a real coming-of-age vibe to the autumn months, which makes this a perfect time for Nell Mescal's first-ever tour. The Irish indie pop darling's songs, from Homesick to Missing You, capture that particular sense of precarity and possibility that characterises the late teenage and early twenties period – catch her at The Mash House.
Dundee Contemporary Arts. 10 Oct, 6pm
As part of the Scottish Mental Health Arts Festival, director Carol Morley brings her idiosyncratic biography of Audrey Amiss – an extraordinary artist whose career was curtailed by mental illness – to Dundee. Inspired by Amiss's extensive archive of diaries, letters and art, the film imagines a quixotic car journey Amiss might have taken with her ​​psychiatric nurse.
Assembly Rooms, Edinburgh. 11 Oct, 7pm
The modern queen of crime, Val McDermid, comes to Edinburgh for a chinwag with Kirsty Wark on the occasion of the launch of her seventh book featuring DCI Karen Pirie. McDermid will be discussing the new book, titled Past Lying, a tale of betrayal and revenge that should have all the deft twists and turns we know and love from this author.