What's On Scotland 6-13 Dec: Christmas Theatre
With Christmas fast approaching, get in the festive spirit this weekend by taking in a panto or hitting up a Christmas market. Plus, Julia Holter, A Weakness for Raisins, Missing Persons Club 6th Birthday and more...
Love it or hate it, nothing says Christmas in the UK more than panto, and all the classics are back in full force this winter in theatres across Scotland.
However, the award for this year's best-titled panto goes to… Òran Mór's The Lying Bitch & the Wardrobe. As you can probably guess, this isn't the kind of family-friendly panto you can take the kids to. Instead, it's more of an alternative Christmas theatre affair, following Empress Evilyin on a vicious and brutal quest for power and love. At Dundee Rep, meanwhile, they're keeping it traditional, as Hans Christian Andersen's The Snow Queen is reimagined in a co-commission production between Dundee Rep and the Citizens Theatre.
But it wouldn't be Christmas without some sort of festive drag show, would it? This year, our camp Christmas celebration comes from Fringe favourites the Bugle Boys, with their new show, Christmas Crackers. Ewan James Armstrong, Martin MacLennan and Tom Harlow are joined by pianist Chris Gorman to perform all your favourite Christmas tunes, from Bing Crosby to Mariah Carey. Warm up your vocal chords, cover yourself in tinsel and get right into the festive spirit.
---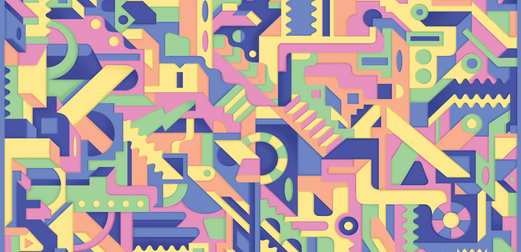 Want a guide to the best of the Scottish cultural scene in your inbox every week? Sign up to our mailing list! 
---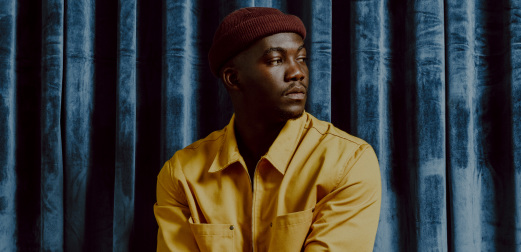 Jacob Banks
St Luke's, Glasgow. 10 Dec, 7pm
Nigerian-born, Birmingham-raised soul singer Jacob Banks released his debut album, Village, last month. Inspired by his upbringing, both in Africa and the UK, the album encompasses Banks' wide-ranging influences and features guest appearances from Bibi Bourelly and Seinabo Sey. Image: Grace Rivera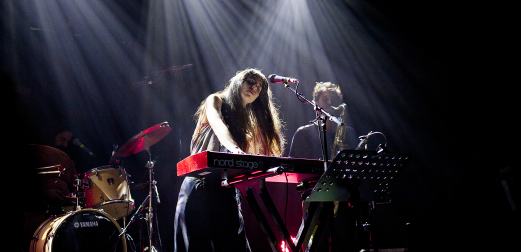 Julia Holter
Summerhall, Edinburgh. 10 Dec, 8pm
Just a couple of months since releasing her stunning fifth album, Aviary, Julia Holter is bringing her exquisite sounds to Edinburgh's Summerhall, thanks to the team at Nothing Ever Happens Here, and it is absolutely not to be missed. Read our recent interview with Holter here to get yourself in the mood. Image: Innes Reid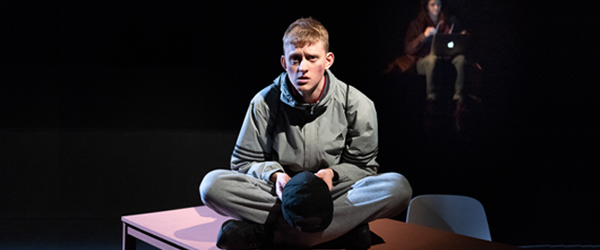 ADVERTISEMENT | Mouthpiece
Traverse Theatre, Edinburgh, 5-22 Dec
Salisbury Crags. Twilight. A woman takes a step forward into the air. A teenage boy pulls her back. Two lives are changed forever. Startling, shocking and threaded with unexpected humour, Mouthpiece takes a frank and unflinching look at the different Edinburghs which often exist in ignorance of one another, and examines whether it's possible to tell someone else's story without exploiting them along the way. Written by Fringe First winner Kieran Hurley (Heads Up, Square Go), directed by Orla O'Loughlin, and starring Lorn Macdonald and Neve McIntosh. Watch the trailer here.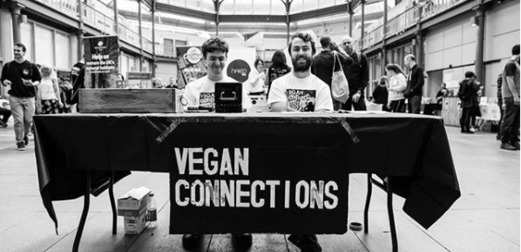 A Vegan Connections Christmas Market
BAaD, Glasgow. 9 Dec, 10am
Another day, another Christmas market; it is December after all. In Glasgow this weekend, A Vegan Connections Christmas Market will offer you plenty of pressie options for your vegan pals, with 35 stalls setting up shop. Vegan Connections will also be encouraging donations to The Glasgow Winter Night Shelter, with all funds from the raffle on the day also going to the organisation.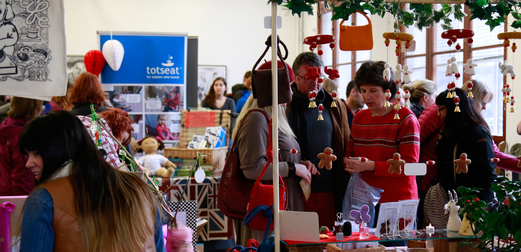 Summerhall Christmas Market
Summerhall, Edinburgh. 9 Dec, 11am
Summerhall's annual Christmas Market is back, with an array of local businesses and food vendors selling unique gifts and serving up tasty food throughout the day. If you're feeling super festive, you can even attend a Festive Wreath Workshop, where you can, unsurprisingly, make your own personalised wreath, with guidance from Garland's Florists.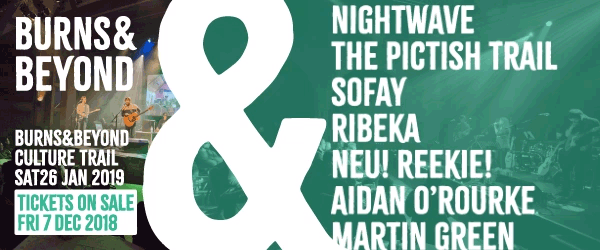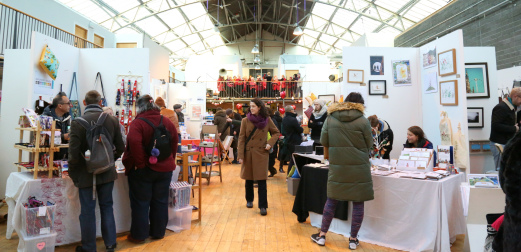 Xmas Bruncheon!
Out of the Blue Drill Hall, Edinburgh. 8 Dec, 11am
Out of the Blue's Christmas markets are back on the first three Saturdays in December, with over 150 artists and makers selling their works over the three dates. This weekend's edition of the market, however, will also include a one-off Xmas Bruncheon, with three hours of live music, as well as stalls from the likes of Ladykerry, Eira Soaps and BertyB.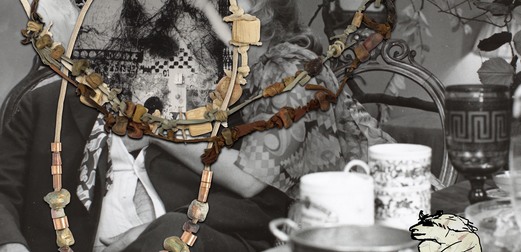 A Weakness for Raisins: Films & Archive of Ester Krumbachová
CCA, Glasgow. 7 Dec-27 Jan
Artists ACID PRAWN (Sian Dorrer), Marek Meduna, Sally Hackett and France-Lise McGurn respond to the work of filmmaker Ester Krumbachová in this exhibition at CCA. A key figure in Czech New Wave cinema, the exhibition is based on the only film she directed, The Murder of Mr Devil, and displays key elements of her archive. Image: Marek Meduna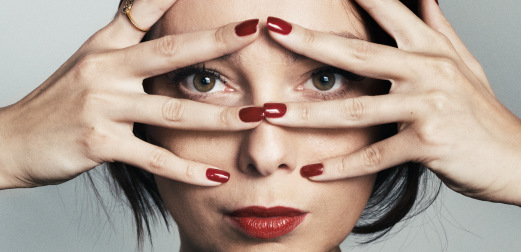 Missing Persons Club 6th Birthday
Sub Club, Glasgow. 7 Dec, 11pm
Glasgow collective Missing Persons Club bring back two former guests to help celebrate their sixth birthday. One, Umfang, is a co-founder of the NYC organisation Discwoman – a platform developed to promote female-identifying and LGBTQ+ artists and DJs – and the other, Anastasia Kristensen (pictured), is a rising star on the techno scene. Basically, it's going to be a good night.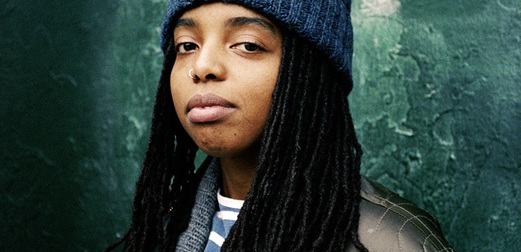 Red Bull Music & Dimensions presents Get Down Early
La Cheetah Club, Glasgow. 7 Dec, 11pm
Red Bull Music team up with Dimensions festival on brand new club series Get Down Early, which sees line-up orders switched, as big-name artists become the support acts and emerging artists the headliners. With previous events in London and Bristol, in Glasgow tomorrow night, Ninja Tune signee Martyn will warm up for Londoner Shy One (pictured).
---
Read more news from across the Scottish cultural scene at theskinny.co.uk/news
Find out how you could win some lovely prizes at theskinny.co.uk/competitions
---