What's On Scotland 6-13 Aug: Fringe by the Sea & more
After a year away the Fringe is back, with Fringe by the Sea kicking off a ten-day programme of music, performance, and art. In Glasgow, meanwhile, a new exhibition opens at Tramway and Govanhill International Festival and Carnival is underway.
HAPPY FRINGE DAY. You've been waiting for it, we've been waiting for it, and we're delighted to announce it's finally here. Buy a ticket or three, pop by the food trucks and outdoor bar in George Square, drop in on some free comedy - we can't quite believe it but you can do it all.
We'll be cherry picking highlights from the stacked programme over the next few weeks and this week it's the turn of mini festival-within-a-festival, Fringe by the Sea. Taking place 6-15 August (that's today!) just outside of Edinburgh in North Berwick, the programme has everything from outdoor performance to music and pop up exhibitions.
Head to the Lighthouse Live Stage for a performance by alt-folk duo The Daughters, or to the Belhaven Big Top for music by rising stars swim school. Saturday evening sees acclaimed Edinburgh arts collective Neu! Reekie! put on an eclectic programme featuring Scottish Album of the Year-nominee Callum Easter and previous Poet Makar Liz Lochhead.
And for outdoor theatre enthusiasts, from the makers of Big Man Walking comes STORM, a feat of puppetry wizardry, striding at 10m high around the streets of North Berwick to tell the story of the climate crisis.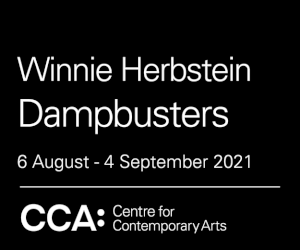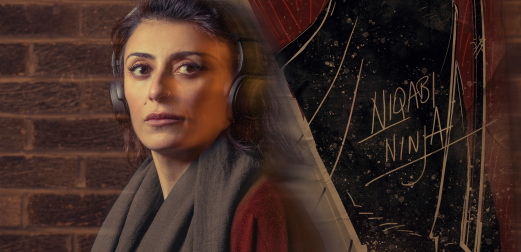 Niqabi Ninja
Lyceum Theatre, Edinburgh. 12-28 Aug
Cream of the crop at the Edinburgh International Festival is Glasgow-based writer Sara Shaarawi's Niqabi Ninja (also touring Scotland later in the month). Combining street artwork, audio performance, and a walk through Edinburgh, this immersive, darkly funny piece follows a young Cairene woman turning to vigilantism in response to the male violence that surrounds her. Image: Edinburgh International Festival.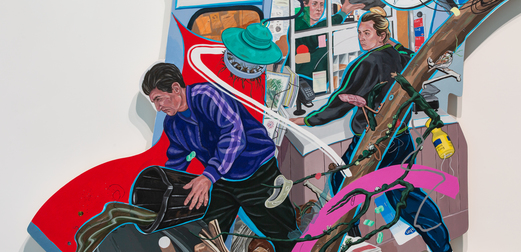 Flo Brooks: Angletwitch
Tramway, Glasgow. 7 Aug-4 Oct
The first solo exhibition by Flo Brooks to take place in Scotland, Angletwitch brings together sculpture, collage, and painting for an audacious exploration of community. Bold, chaotic pieces lend the exhibition a street art vibe, while Brooks' fascination with marginalised spaces and queer experience in rural and urban environments shines through. Image: courtesy of artist and Project Native Important, London.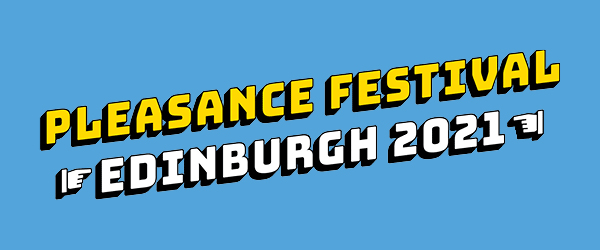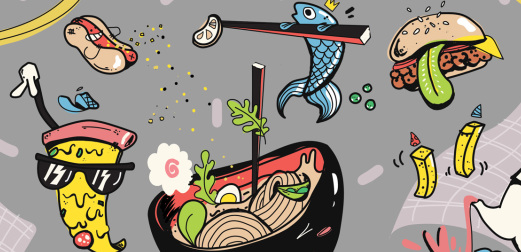 Heather Street Food
V&A Dundee, Dundee. 6-31 Aug
From today to the end of the month, pop up food truck Heather Street Food is setting up camp outside the V&A. Widely considered one of the best street food vans in Scotland, their loaded fries and locally roasted coffee make a perfect chaser to the museum's Night Fever exhibition. Image: Silvia Chiclana
Lucy Wayman: Clovehitch
Edinburgh Sculpture Workshop, Edinburgh. Until 29 Aug
Bringing ambitious, large-scale installation to public spaces, Lucy Wayman's outdoor sculpture Clovehitch engages with the industrial history of rope, using traditional techniques of weaving, knotting, and macrame to explore ideas of control and release. Presented by Edinburgh Festival of Art. Image: courtesy of artist.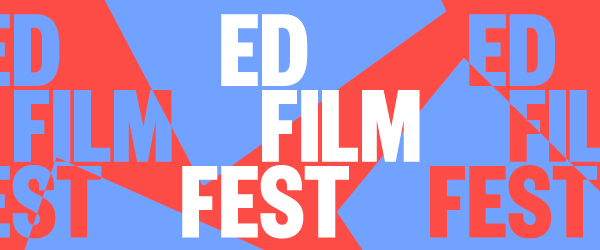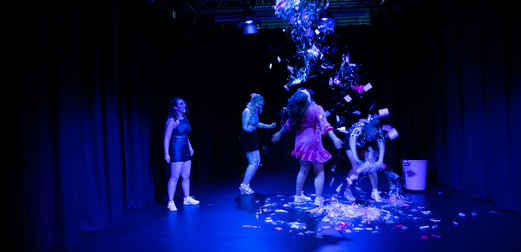 Afterparty
theSpaceTriplex, Edinburgh. 8-28 Aug, 4:50pm
Penned by award-winning playwright Rachel O'Regan and brought to life by women's theatre company F-Bomb Theatre, this riotous comedy is an ode to friendship and freedom, following a group of school girls heading for one last wild night out before university. Image: Rachel Duncan.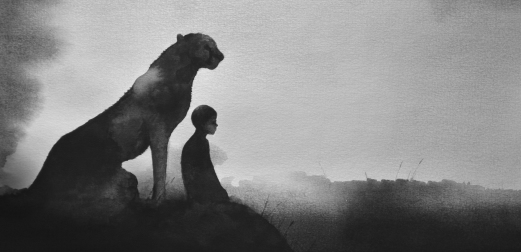 Every Wild Beast
Summerhall, Edinburgh. 12 Aug, 5pm
On for one night only, this solo performance by Fringe First-winner Casey Jay Andrews incorporates folklore and fable to interrogate the beast found within us all. Taking place in Summerhall's newly constructed Secret Courtyard, this is classic Edinburgh Fringe material. Image: Elicia Edijanto.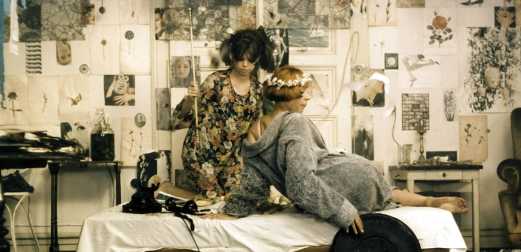 Govanhill International Festival & Carnival
Various venues, Glasgow. 2-15 Aug
A radical celebration of community and creativity, Govanhill International Festival & Carnival is back for its fifth year, with over 50 events that spotlight the diverse arts and culture hill in Glasgow Govanhill, including screenings of neo-Dadaist Daisies, talks on climate justice, and a street music festival.