What's On Scotland 5-12 Sep: Porty Art Walk & more
This week, hit the beach for Porty Art Walk, take a drive up to the Isle of Skye for Skye Live or stay put and take your pick from one of the below events...
The weather may have turned Baltic but don't let that stop you from heading to the beach, as Porty Art Walk makes use of Portobello beach and the surrounding area for a week of art-related events.
Beginning on Saturday, over 100 artists, including Jenny Pope, Zoe Irvine and Kiera O'Toole, will take part in the festival at 72 different locations. This year's programme centres around the Land Mark project, featuring a range of residencies, commissions and walking practice works, evolving over two years, which explore the changing landscape of Portobello.
One of the highlights this year looks to be the Footprint project, a walking and cycling map with a guide planned for East Edinburgh and Musselburgh, set to be produced by December, that presents roughly six routes for cycling and walking. Five artists – Chris Dooks, Alec Finlay, Deirdre Macleod, Holger Mohaupt and Suzie Parry – have been commissioned to lead events during the festival.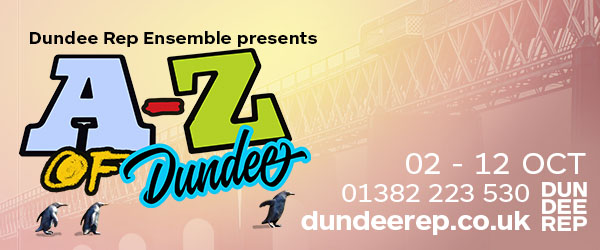 ---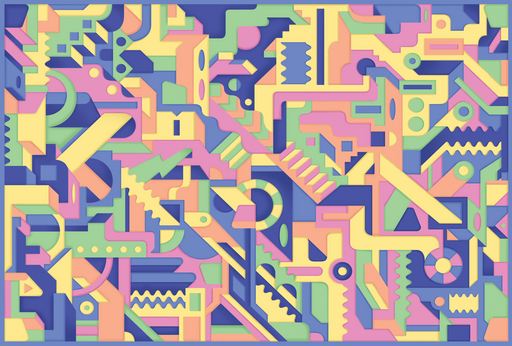 Want a guide to the best of the Scottish cultural scene in your inbox every week? Sign up to our mailing list! 
---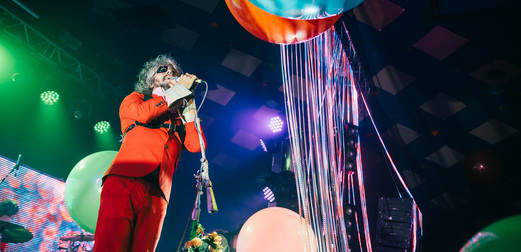 The Flaming Lips
Usher Hall, Edinburgh. 5 Sep, 7pm
To mark the 20th anniversary of their seminal album The Soft Bulletin, The Flaming Lips are embarking on a UK tour and will be bringing their upbeat and ethereal sounds to Usher Hall tonight. While their image has changed a lot over their four decade career, The Flaming Lips' commitment to weird and wonderful sounds is what keeps the band's cult following going. Image: Ryan Johnston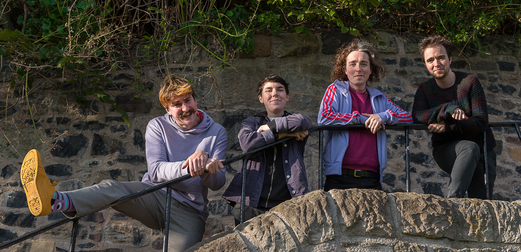 The Spook School
The Art School, Glasgow. 7 Sep, 7pm
We say a very sad goodbye to The Spook School this weekend on the last night of their farewell tour in Glasgow's Art School on Saturday night. The Scottish four-piece announced they were to split earlier this year in an emotional Facebook post, and fans were understandably devastated. There certainly won't be a dry eye in the house for this show as they bid us farewell. Image: Sarah Donley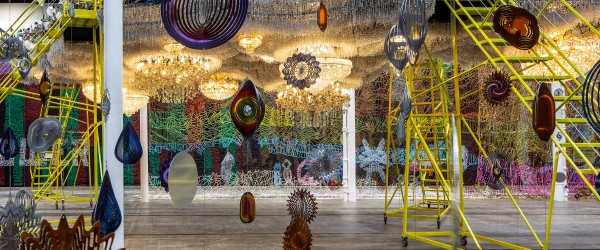 ADVERTISEMENT | Nick Cave: Until
Tramway, Glasgow, Until 24 Nov
The first exhibition in Europe of US artist and activist Nick Cave is a massive immersive installation: a rich sensory tapestry made up of thousands of found objects. Like the forest of spinners which visitors are drawn into, Until is opulent and celebratory, but has many sharp edges, with a political impetus which becomes more apparent the closer you look. Until is open Tue-Sun until 24 November. Free entry.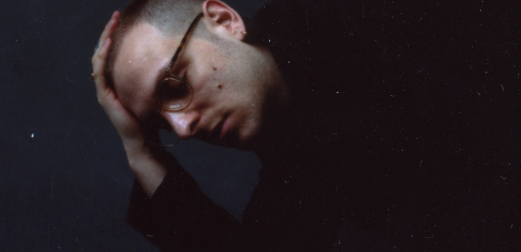 Skye Live
Portree, Isle of Skye. 5-7 Sep
Set against the idyllic backdrop of Portree, Skye Live is a festival that's quaint but full of character. Headliners include ceilidh electronica fusion band Niteworks, alongside DJ sets from the likes of Leon Vynehall (pictured) and Auntie Flo. What better way to finish off your summer than with a boogie on one of Scotland's most picturesque isles at this incredibly unique festival. Image: Phil Sharp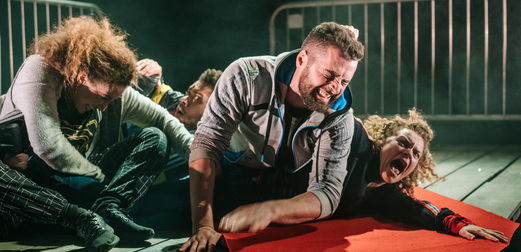 How Not to Drown
Tron Theatre, Glasgow, 11-14 Sep, 7.45pm
After a successful run at the Traverse during the Fringe, award-winning company ThickSkin bring their new work, How Not To Drown, to the more intimate space at Glasgow's Tron. This touching and pertinent work tells the story of Dritan, a young boy seeking asylum after the Kosovan War. Expect stunning visuals and a heart-wrenching script from this topical new play. Image: Mihaela Bodlovic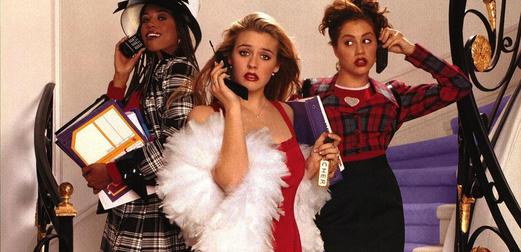 Suitable Women: Films of Female Friendship
CCA, Glasgow, 7 Sep, times vary
CCA present Suitable Women, a one day festival of of indie feminist cinema – films that explore female friendship through the ages, and pass the Bechdel Test with flying colours. The bill for the latest event in the Pity Party Film Club series includes Allan Moyle's Times Square, 90s classics Clueless (pictured) and Muriel's Wedding, and the more recent Fort Tilden.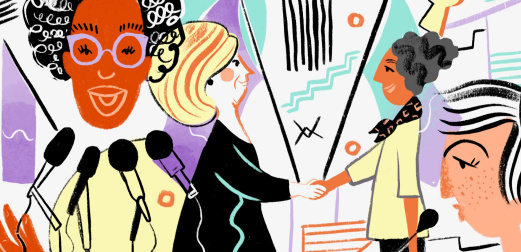 Scotland's Women Stand
Scottish Parliament, Edinburgh, 7 Sep, 9am
In light of BoJo's recent ascension, what could be better than standing up for the need for more female politicians in parliament. Scotland's Women Stand is a movement that aims to empower more women to stand for office in the UK, and this weekend they take their fight straight to the Scottish Parliament for a day of discussion, talks and networking. Image: Moira Zahra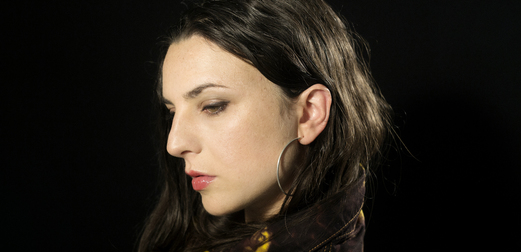 9000 Dreams with Avalon Emerson & JASSS
Room 2, Glasgow. 6 Sep, 11pm
For the third part of her 2019 La Cheetah residency, Avalon Emerson takes to the club's sister venue and larger surrounds of Room 2, inviting Spanish-born JASSS (pictured) to join her. Silvia Jiménez Alvarez took her first musical steps playing in hardcore bands before moving to the electronic side and garnering praise for a string of releases on the likes of Mannequin Records and Dekmantel. Image: Mai Nestor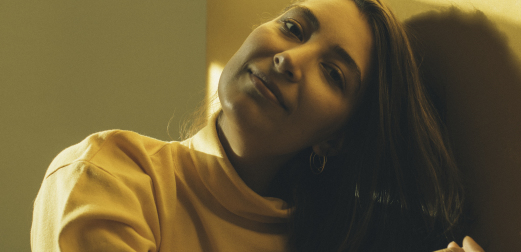 Miss World: Lauren Hansom
Sneaky Pete's, Edinburgh. 6 Sep, 11pm
Following on from their All Stars show during the Fringe, Miss World invite a special guest to join them for September's musical beauty pageant, in the form of Australian DJ Lauren Hansom. As well as DJing, Hansom also co-runs Condesa Electronics, alongside her friend Medhi El-Aquil, who specialise in the production of handmade rotary mixers. Image: Kasia Zacharko
---
Read more news from across the Scottish cultural scene at theskinny.co.uk/news
Find out how you could win some lovely prizes at theskinny.co.uk/competitions
---