What's On Scotland 5-12 Nov: Inverness Film Festival & more
Some of the best films of the year make themselves over to Inverness Film Festival this week, while AURORA arrives in Glasgow for COP26 and new pop musical This Is a Love Story takes over Dundee Rep for one night only.
If you, like the rest of us, have been gazing jealously at the outstanding films playing this year at Cannes, Venice, and London, then a trip up north might be in store for you. This year's Inverness Film Festival, running 5-11 November, is – there's no other word for it – stacked, featuring the biggest and best from this year.
There's barely a bad film among them: for fans of visionary director Céline Sciamma, there is her delicate and tender new film Petite Maman, as well as the gorgeously vivacious Paris, 13th District that she co-wrote - both fresh out of this year's London Film Festival. For something with more bite, don't miss Palme d'Or winner Titane, a disturbing and emancipatory exploration of queerness and connection, or acclaimed director Jane Campion's The Power of the Dog, her first film in over 12 years.
For a more international bent, the Afternoons in Iran strand is immaculately curated, featuring Hit The Road, a bittersweet, hilarious road trip film that scooped the top prize at London, and Mohammad Rasoulof's fiercely political There Is No Evil. Tickets can be bought individually or in bundles - more info here.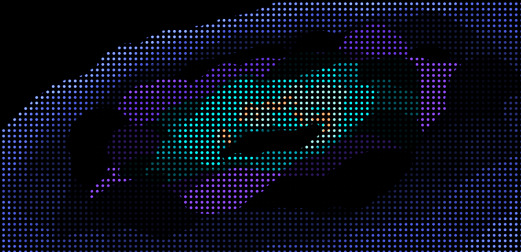 NEoN Digital Arts
Various venues + online, Dundee. 10-13 Nov
This year's NEoN Digital Arts - Scotland's festival dedicated to the intersection of arts and technology - is themed around Wired Women, celebrating the contribution of women in tech-driven creative practices. Leading the hybrid programme is Assuming the Ecosexual Position, a groundbreaking series of digital collages that takes a radically feminist, queer, and materialist approach to the environment. Image: Semiconductor / NeON Digital Arts.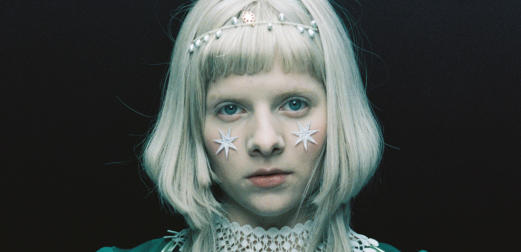 UMA X COP26: AURORA, Nick Mulvey, Sam Fischer, Bemz
St Luke's, Glasgow. 6 Nov, 9am
An all-day extravaganza of music, talks, and dancing examining our collective cultural and political response to climate change, this COP26 fringe event includes morning panels and screenings featuring youth activists, journalists, and festival organisers, live music from AURORA and Sam Fischer, and a glorious after show with live DJing from Andy Cato of Groove Armada and Sarra Wild. Image: Courtesy of UMA Entertainment.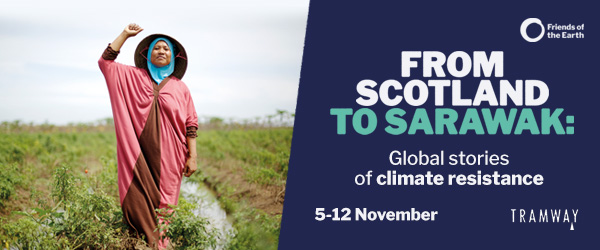 ADVERTISEMENT | From Scotland to Sarawak: Global stories of climate resistance
Tramway, Glasgow. 5-12 Nov, 10am-5pm (closed on 6 Nov for the Global Day of Action)
Free exhibition | Drop-in
As world leaders come together in Glasgow for COP26, Friends of the Earth is proud to present international stories of resistance and resilience from the frontline of the climate crisis. From Scotland to Sarawak is a pop-up exhibition showcasing a collection of experiences and pioneering solutions from global communities disproportionately affected by the climate crisis.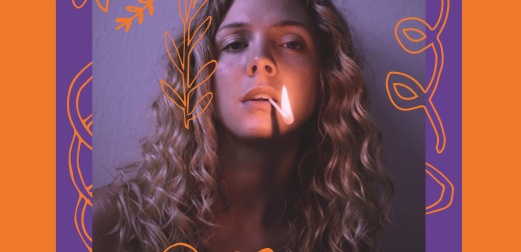 Miss World: Darwin
Sneaky Pete's, Edinburgh. 6 Nov, 11pm
Miss World, Edinburgh's all-female DJ collective dedicated to promoting female and queer DJs, is throwing another glorious party, welcoming DJ, label head and activist Darwin to the stage for a a bass-heavy, very dreamy night out. Image: Courtesy of Sneaky Pete's.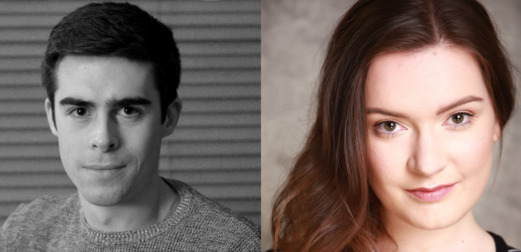 This Is a Love Story
Dundee Rep, Dundee. 6 Nov, 7:30pm
A bold, exhilarating new take on our relationship with the planet, This Is a Love Story's bold pop musical charts the millennia-old love story between Earth and Humanity. Opt from streaming tickets to limited seats right on the stage itself. Image: Magda Paduch / Dundee Rep.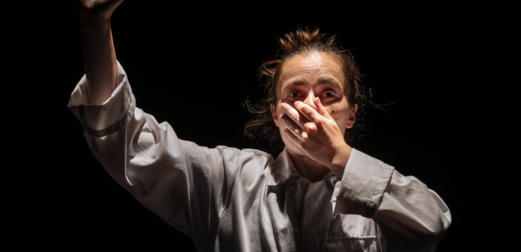 Burnt Out
CCA: Centre for Contemporary Arts, Glasgow. 8 Nov, 8:30pm
This dance-based performance by theatre-maker Penny Chivas takes a blazing look at the events of Black Summer and the wildfires that tore through Australia, offering a deeply personal and unflinching account of the changing climate. Image: Courtesy of CCA.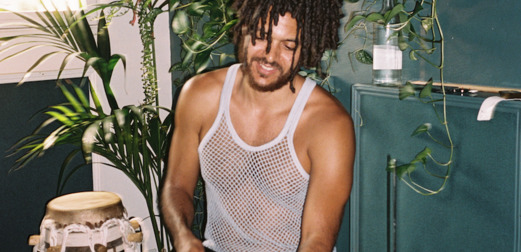 The Yussef Dayes Experience
Summerhall, Edinburgh. 9 Nov, 7:30pm
One of the UK's most innovative drummers and producers, Yussef Dayes pushes the boundaries of the jazz techniques he grew up with, offering an exhilarating multi-genre performance that melds everything from 70s funk to Senegalese percussion. Image: Courtesy of Summerhall.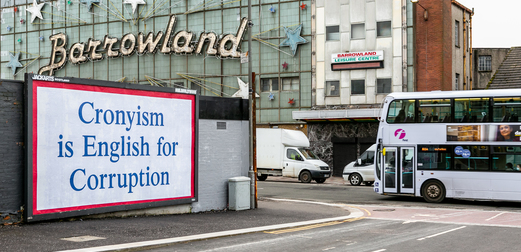 Jeremy Deller: Warning Graphic Content
The Modern Institute, Glasgow. 5 Nov-22 Jan 2022
Bringing together political artist Jeremy Deller's posters and prints from 1993-2021, this exhibition is a striking rage against the system and a glorious subversion of the typically commercial properties of the poster medium. Image: Courtesy of the artist and The Modern Institute/Toby Webster Ltd.