What's On Scotland 5-12 Aug: Book Fringe & more
Think through climate justice, anti-racist politics, and community at Lighthouse Bookshop's Book Fringe this week. Elsewhere, When Chai Met Toast come to Scotland for the first time, and So You Think You're Funny kicks off at the Fringe.
Bibliophiles: there's more than one festival for you this month. Put on by beloved indie bookshop Lighthouse Bookshop, Book Fringe is a series of lunchtime conversations taking place in the idyll of the bookshop garden from 5-12 Aug, themed around ideas of nature writing, climate justice, place & belonging, language, legacies, all rooted in anti-racist, feminist and environmentalist politics.
We're especially excited about Said the Dove to the Olive Tree, a short film screening by spoken word artist Amira Al Shanti which explores the intimacies of Palestinian belonging, and a talk on sustainability and creativity with Rebecca Tamás, Adrienne Buller and Jessica Gaitán Johannesson.
All the talks are free (with a small optional donation), and tickets can be reserved through the Lighthouse Bookshop website. See you there!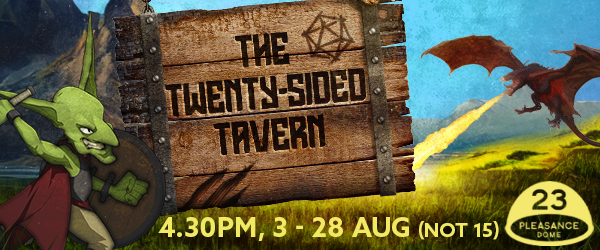 ADVERTISEMENT | The Twenty-Sided Tavern
Pleasance Dome, Edinburgh, until 28 Aug
Adventure is calling and you control the story. Every night is a new adventure where you choose the characters, what paths they take and how hilarious their hijinks will be. Battle monsters and solve puzzles in this raucous comedy that might involve dungeons, might include dragons, and is always unique and engaging. Grab your friends and your smartphone and embark on the journey of a lifetime.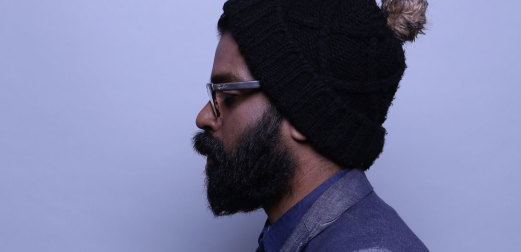 So You Think You're Funny
Gilded Balloon Teviot, Edinburgh. 3-29 Aug, various times
We promise this is not the set-up to a joke, but what do Aisling Bea, Lee Mack, and Romesh Ranganathan have in common? They're previous winners of So You Think You're Funny, Gilded Balloon's seminal annueal comedy competition! Ft. seven heats, one grand finale, and appearances from alumni throughout the Fringe. Image: Andy Hollingworth.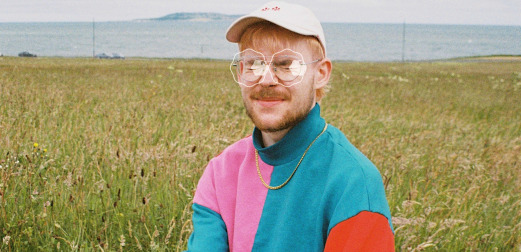 EHFM Festival Party
Sneaky Pete's, Edinburgh. 6 Aug, 11pm
Beloved Edinburgh-based community radio EHFM and Sneaky Pete's are throwing a festival party this weekend and you (yes, you!) are invited. With three of the city's most exciting up-and-coming producers on the rosta - naafi, Pelk and Sweet Philly (pictured) - this is club music at its most joyous. Expect high octane drum beats and sugar sweet pop edits until 5am. Image: Sweet Philly / EHFM.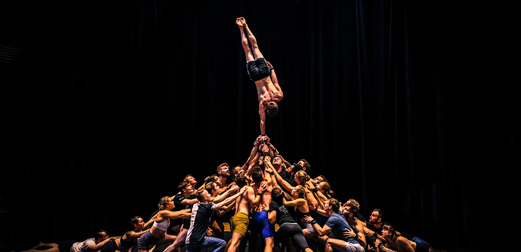 Edinburgh International Festival
Various venues, Edinburgh. 5-28 Aug
Edinburgh International Festival begins today! There are some absolute bangers this first week, including Australian circus and physical theatre company Gravity & Other Myths with The Pulse: a mesmerising work of immense scale that turns dozens of acrobats into a single, organic body, and National Theatre of Scotland's acclaimed adaptation of Liz Lochhead's Medea. Image: Carnival Cinema.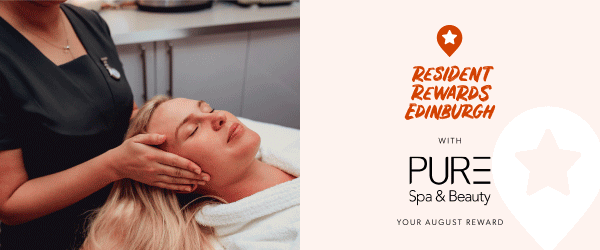 ADVERTISEMENT | Forever Edinburgh Resident Rewards
Edinburgh, 1-31 Aug
Forever Edinburgh, the city's official destination guide, are teaming up with local businesses to offer the residents of Edinburgh an exclusive reward each month.
This August, pamper yourself at PURE Spa & Beauty's Edinburgh salons with 25% off of treatments and 10% off products.

For T&Cs and details on how to redeem your reward, please visit Forever Edinburgh.
When Chai Met Toast
The Hug and Pint, Glasgow. 9 Aug, 7:30pm
Indian folk-pop sensations When Chai Met Toast are heading on their debut UK tour, including playing their first ever Scottish show in The Hug and Pint. Their multilingual songs, blending English and Hindi with Tamil and Malayam, are known for their sunshine energy: it's impossible to leave their music without feeling just a little boost of joy. Image: When Chai Met Toast.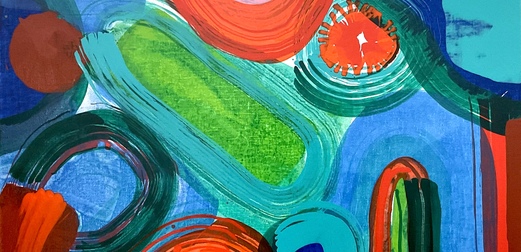 Rowena Comrie: Misc. Radicalitionists
Iota @ Unlimited Studios, Glasgow. 6-20 Aug
Inspired by social revolutionaries - radical in their time, now forgotten or dismissed - Rowena Comrie's striking new series of abstract paintings use the freedom and rule-breaking of the form to chronicle the achievements, dynamic energy and free thinking of historic revolutionary moments. Image: Rowena Comrie / iota.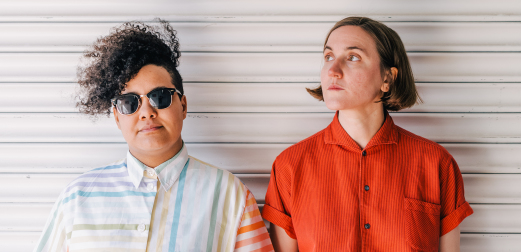 Sacred Paws
Summerhall, Edinburgh. 6 Aug, 7pm
Glasgow-based, previous Scottish Album of the Year winning band Sacred Paws are always an excellent time. Their Afro pop-infused brand of indie rock is as exuberant as it is complex, interweaving narratives of anxiety and angst with a decidedly light touch. This show, part of Summerhall's festival programme, comes with support from indie Edinburgh darlings Poster Paints. Image: Gaelle Beri.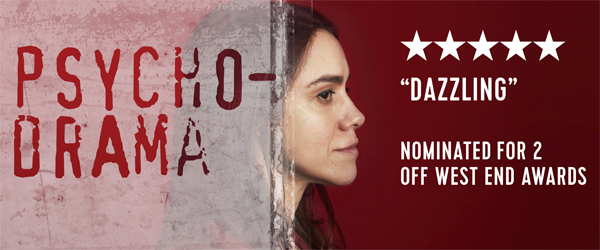 ADVERTISEMENT | PSYCHODRAMA
Traverse Theatre, Edinburgh, 4-28 August
A gripping, at times hilarious revenge play by Matt Wilkinson about a fortysomething actress under investigation for the murder of an auteur theatre director. Set against the backdrop of a stage production of Hitchcock's Psycho, Emily Bruni (Peep Show) plunges us into the dark heart of show business. #PsychodramaThePlay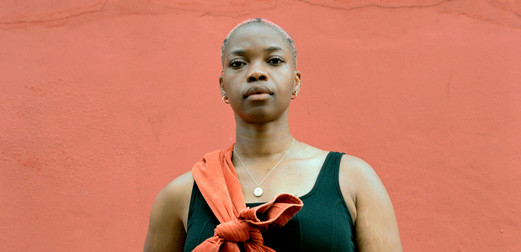 Berkeley Suite and Hang Tough presents ASQUITH
Berkeley Suite, Glasgow, 6 Aug, 11pm
Jimmy Asquith, head of London-based techno label Lobster Theremin and newly launched label Higher Power, heads to Glasgow for a night of deliriously fast-based techno mixed with old school jungle, rave, and the best of breakbeat from the UK. The support acts are equally unmissable, with sets from local talent H3L3NA and PLANTAINCHIPPS. Image: PLANTAINCHIPPS.