What's On Scotland 4-18 Jun: Glasgow International & more
The next couple of weeks see Glasgow International finally hit the city's galleries and museums, with over 60 exhibitions and events on. Elsewhere, Buzzcut Festival goes online and there's real life theatre in Pitlochry.
It's been delayed over a year, but Glasgow International, Scotland's largest festival of contemporary visual arts, is finally coming back to the city and not a moment too soon (Level 2, here we come!). Taking place in the city's gallery's, museums, and public art spaces 11-27 June, there is a veritable embarrassment of riches on, from unique, cutting-edge installations to hypnotic paintings.
There's over 60 exhibitions on so it might be tricky to know where to start, but never fear - we've combed through the programme to bring you some of our favourites. Sekai Machache and Thulani Rachia's These stories… is a pair of exhibitions taking place at Studio Pavilion at House for an Art Lover (also check out Sulaïman Majali's false dawn and Soufiane Ababri's Sub! at the same gallery) that draw on ideas of simultaneity and plurality to explore the African diasporic experience.
Elsehwere, Aideen Doran, Beth Dynowski and Susannah Stark's Songs for Work at Trongate uses a bold multimedia approach to interrogate ideas of labour. And France-Lise McGurn's Aloud is a gorgeous, large-scale response to the Kelvingrove, housed in its very own upper gallery. Check out the whole programme for more - and revel in maybe, for the first time in a year, not having time to see everything.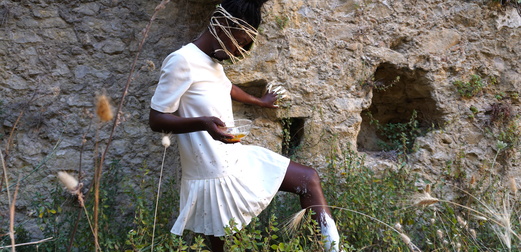 Buzzcut Festival
Online. 3-5 Jun
Celebrating the very best of UK performance, Buzzcut Festival has a programme of ongoing shows playing with the digital and the outside world, as well as one-off live performances. Highlights include Celebration Real Life <3, a ritualistic, fantastical exploration of grief and healing, and a marathon live stream on the final day, featuring Jade Blackstock and Mystical Femmes among others. Image: Alex Gulino.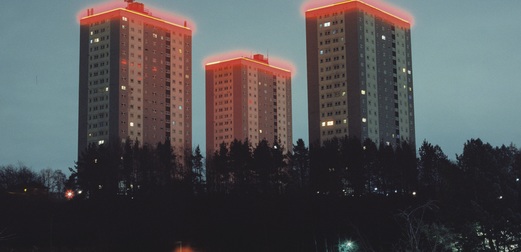 Sradagan na Sràide
CCA, Online. 5 Jun, 8pm
A collaboration between singer/songwriter Pedro Cameron (aka Man of the Minch) and poet Peter Mackay, this collection of songs were commissioned by Gaelic cultural platform Ceòl is Craic to celebrate contemporary Gaelic life in Scotland's urban environments. Combining Cameron's spacey folk pop with Mackay's signature lyricism, this performance features some of the best of Scotland's indie music scene. Image: Laurie Cuffe.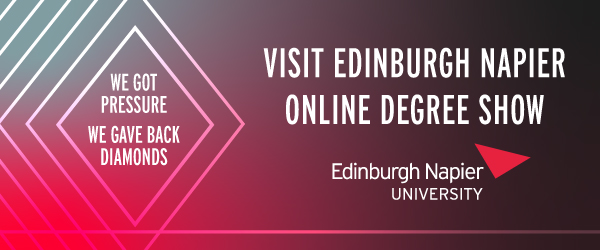 ADVERTISEMENT | Edinburgh Napier Degree Show
Edinburgh Napier's annual Degree Show showcases the best and brightest talent from its School of Arts & Creative Industries. This year, the show has moved online and will feature work from the University's undergraduate and postgraduate Design, Photography and Creative Advertising courses. For more information and to view all of the students' work, visit the show now.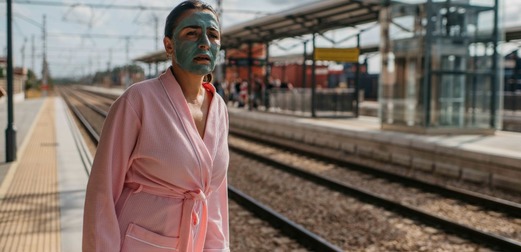 Edinburgh Spanish Film Festival
Odeon Lothian Road, Edinburgh. 4-6 Jun
An in-person film festival? We say sí! Taking place over this coming weekend in the Odeon cinema on Lothian Road, this mini programme spotlights three of the best films to have come out of Spain in the past year, including the infinitely charming Rosa's Wedding that screened this year at Glasgow Film Festival.
Want a guide to the best of the Scottish cultural scene in your inbox every week? Sign up to our mailing list!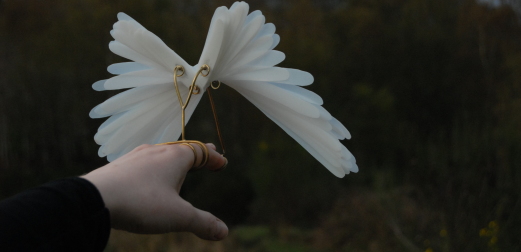 Glasgow School of Art Graduate Showcase
Online. 9-20 Jun
Glasgow School of Art's annual showcase is a digital cornucopia of installations exhibiting the very best of this year's graduating class. Encompassing work from the Schools of Design, Fine Art and Simulation & Visualisation and Architecture, this is Scottish art at its most cutting edge. Image: Poppy Brooks.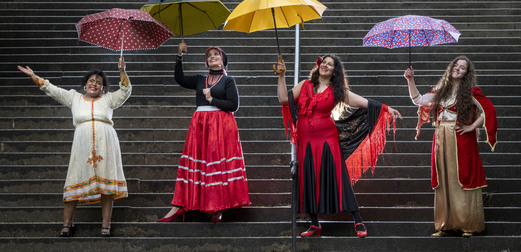 Refugee Festival Scotland
Online and various venues. 14-20 Jun
A celebration of the contribution that refugees make to Scotland's cultural life, this year's Refugee Festival Scotland has a jam-packed programme, from a body mark making class with Iman Tajik and the Gallery of Modern Art to a National Theatre of Scotland piece on Black Scottish history. Image: Paul Chappells.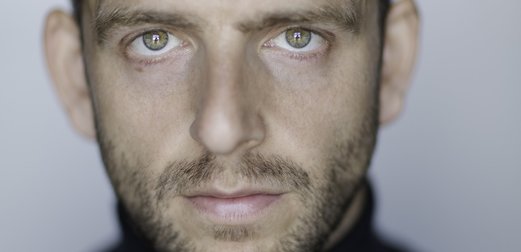 Adventures with the Painted People
Pitlochry Festival Theatre, Pitlochry. 10 Jun-4 Jul
Following the haunting story of a Roman poet and a Pictish witch as they escape down the River Tay two millennia ago, this David Grieg play is performed in the theatre's outdoor amphitheatre against the stunning backdrop of the Perthshire hills. Image: courtesy of Pitlochry Festival Theatre.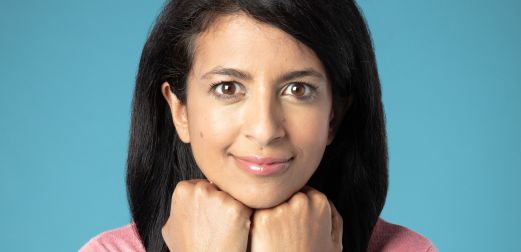 Wee Write Family Day
Online. 12 Jun
This spin-off of literary festival Aye Write has children's literature as its focus, with a day-long programme of talks, readings and workshops designed to get children into books, from Blue Peter presenter Konnie Huq's reinvented fairy tales to acclaimed author Michael Morpurgo's new picture book. Image: Ed Miller.