What's On Scotland 31 May-7 Jun: Degree Shows
It's that time of year again – yep, it's degree show season! DJCAD's has been and gone already, but GSA and ECA both open on Saturday. Plus, Courtney Barnett, Hidden Door: The Skinny Presents, An Afternoon with Hera Lindsay Bird and more...
This year's annual showcase at Glasgow School of Art (2-8 Jun) features work by over 700 undergraduate and postgraduate students spread over three of the school's buildings – Architecture in the Bourdon Building, Design and Innovation in the Reid Building and undergraduate Fine Art in the Tontine Building. The MFA Degree Show also returns to the Glue Factory for its eighth year, with work displayed by graduates of the two-year, multidisciplinary programme.
Over at Edinburgh College of Art (2-10 Jun), as well as the Degree Show exhibition, there will be various performances and screenings taking place over the course of the week, including a 20 minute slide projector show by Jessica Gasson called Oranges, a film screening of JUST GUTS and a delightfully titled evening concert called Chlamydia.
Fancy yourself as a bit of an art connoisseur? Then head along and see if you can spot the next big thing (and send us a memo if you do).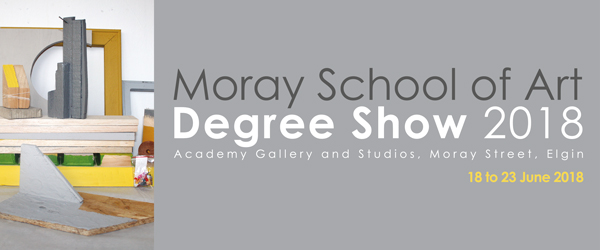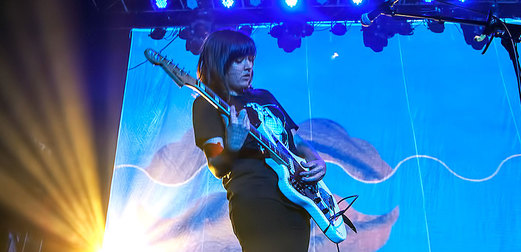 Courtney Barnett
Barrowlands, Glasgow. 2 Jun, 7pm
After a brief jaunt collaborating with Kurt Vile on last year's Lotta Sea Lice, Australian singer-songwriter Courtney Barnett returned with a new solo album Tell Me How You Really Feel last month. Known for her straightforward, honest lyrics and with song titles like Crippling Self-Doubt and a General Lack of Confidence, what's not to like really? Image: Derek Robertson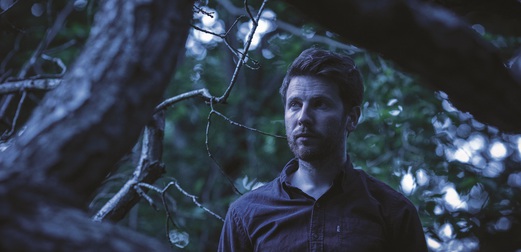 Rival Consoles
Mackintosh Queen's Cross Church, Glasgow. 6 Jun, 7.30pm
Fancy some expansive industrial techno? As part of a series of events organised around the Museum of the Moon touring exhibition, Rival Consoles will perform his experimental soundscapes, demonstrated wonderfully on his latest album Persona, underneath that very moon. Image: Lenka Rayn H. Fine Art Photography
---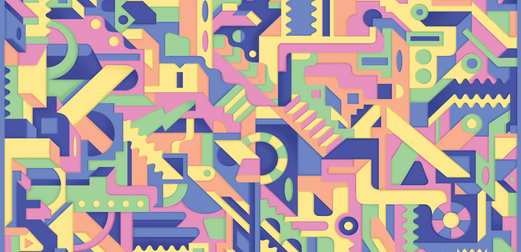 Want a guide to the best of the Scottish cultural scene in your inbox every week? Sign up to our mailing list!
---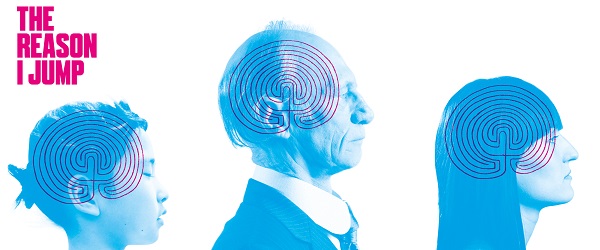 ADVERTISEMENT | The Reason I Jump
The Children's Wood and North Kelvin Meadow, Glasgow, 11-23 Jun, times vary
Welcome to Naoki's Garden. Naoki is a non-verbal, autistic, Japanese author, who was just 13 years old when he wrote the book The Reason I Jump, a one-of-a-kind memoir that demonstrates how an autistic mind works. Now take a unique journey into his world of fascinating insights and magical storytelling in this exciting new production from National Theatre of Scotland and award-winning Scottish artist Graham Eatough.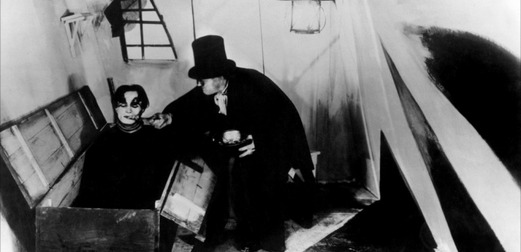 Hidden Door: The Skinny Presents
Leith Theatre, Edinburgh. 31 May, 6pm
We've teamed up with Hidden Door festival this year to curate an evening of live music and film, with six musicians – The Reverse Engineer, Midi Paul, Matthew Collings, WOLF, Heir of the Cursed and HQFU – playing a live soundtrack to the 1920 horror classic The Cabinet of Dr Caligari (pictured). The screening will also be followed by a live headline set from Scottish electronic producer Makeness.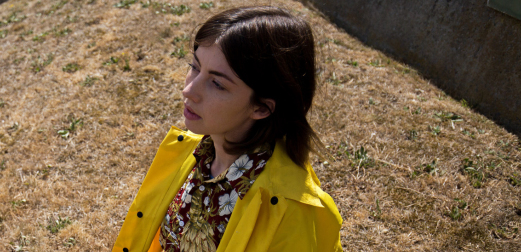 An Afternoon with Hera Lindsay Bird
Scottish Poetry Library, Edinburgh. 2 Jun, 2pm
New Zealand poet Hera Lindsay Bird has a pretty busy schedule this week, performing at Flint & Pitch's event at Hidden Door festival on Friday night and then at this event at the Scottish Poetry Library on Saturday. Bird will join Edinburgh-based poet Alice Tarbuck to discuss her poetry, the craft behind it and her journey to international success, as well as participating in an audience Q&A.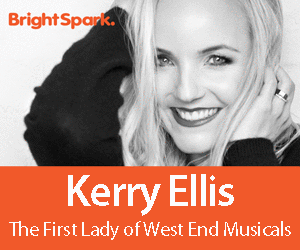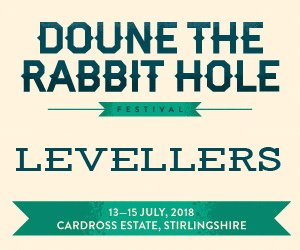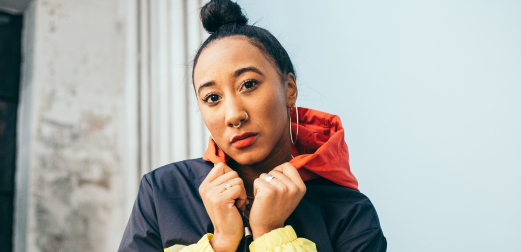 Witness presents Jamz Supernova
Sneaky Pete's, Edinburgh. 1 Jun, 11pm
Coming up through the ranks on the radio airwaves, from London community station Reprezent all the way up to BBC Radio 1Xtra, Jamz Supernova has a strong ear for underground and rising new talent in the urban music scene. Edinburgh's resident pioneers of future club music, Witness are bringing her along to the sweatbox tomorrow night for what's sure to be an unmissable set.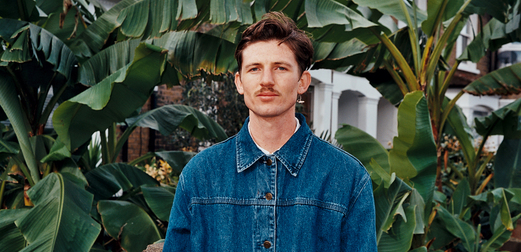 Hidden Door: Closing Night
Leith Theatre, Edinburgh. 3 Jun, 6pm
Closing this year's Hidden Door festival, London-based producer Romare will perform a special full live band set. Making this an ever more exciting evening of live music, he'll be supported by fellow Ninja Tune-signee Nabihah Iqbal, fka Throwing Shade, and Edinburgh-based four-piece Earth Wire. It's also your last chance to explore the festival before it ends, so catch 'em while you can. Image: Chris J Rhodes
---
Read more news from across the Scottish cultural scene at theskinny.co.uk/news
Find out how you could win some lovely prizes at theskinny.co.uk/competitions
---