What's On Scotland 3-10 Dec: Bethlehem Cultural Festival & more
Just in time for the festive seasons, Bethlehem Cultural Festival descends upon Glasgow. Elsewhere, Lost Map Records host a Christmas extravaganza at Summerhall, and Heathers the Musical comes to the Playhouse.
What better way to mark the beginning of the Christmas period than with a celebration of where the story began. Taking place between London and Glasgow, Bethlehem Cultural Festival brings to life Palestine's rich and diverse cultural scene through a beautiful programme of music, theatre, film, and lively discussion.
With both in-person and online events, the online programme kicks off 2 December and continues through the weekend, with in-person events taking place 4 December at the CCA and Glasgow Cathedral. Highlights from the programme include Stitching Palestine, a discussion on diaspora and identity by 12 women brought together by embroidery, a film screening and discussion with Skatepal founder Charlie Davis on urban culture in Palestine, and a gorgeous music performance based on Mahmoud Darwish's poem collection The End of Night.
Tickets are bought by the day and give access to all events - buy yours here.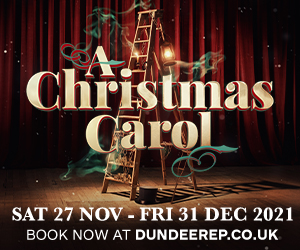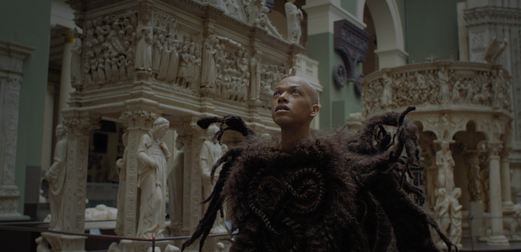 Amartey Golding: Bring Me To Heal
Tramway, Glasgow. 4 Dec-27 Feb 2022
Bringing together photography, filmmaking, and traditional handcrafting, Amartey Golding's new exhibition highlights the generational trauma inherited by Black people in Britain, and explores how collective healing can take place. Golding's dreamlike spaces create tipping points that speak to weight of the past and the uncertainty of a shifting future. Image: courtesy of artist.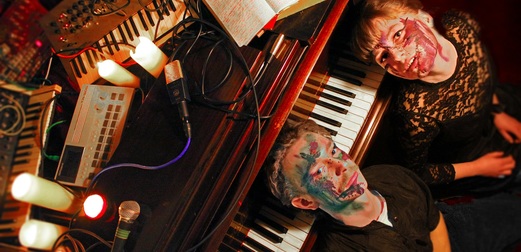 Lost Map's Christmas HUMBUG
Summerhall, Edinburgh. 3 Dec, 8pm
A glorious extravaganza from Isle of Eigg-based micro-label Lost Map sees familiar faces take over Scotland's central belt over two days, with the Edinburgh episode taking place in Summerhall's main hall. Featuring Callum Easter launching his latest System, Gordon McIntyre, and Maranta, as well as a selection of EHFM DJs, this is the perfect dose of festive cheer. Image: Lucie Yavruturk.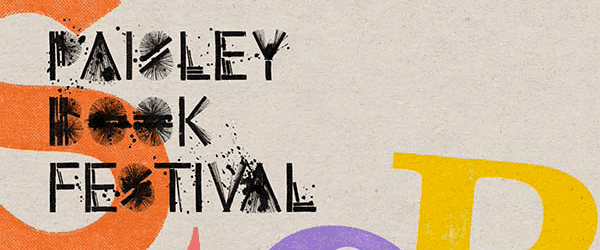 ADVERTISEMENT | Paisley Book Festival
Paisley. 17-26 Feb 2022
Paisley Book Festival have launched their programme consisting of more than 50 unique events running between 17-26 February 2022!
It's a programme filled with workshops, author events, book launches and opportunities for both established and emerging writers to showcase their work on the international stage. Next year has been designated Scotland's Year of Stories and this exciting programme of live and online events showcases literature inspired by or written in Scotland.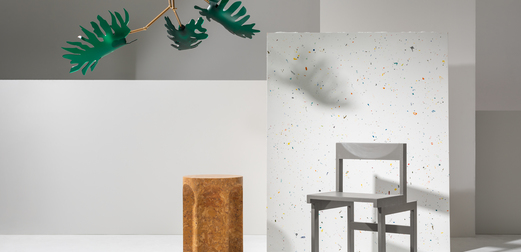 Future of Home
Custom Lane, Edinburgh, 3-19 Dec
Following a critically acclaimed debut at the London Design Festival, Future of Home by Edinburgh-based studio Local Heroes arrives back in its hometown. The exhibition features work by 15 Scotland-based designers and brands all revolving around the idea of the "hybrid home". Image: Reuben Paris.
Want a guide to the best of the Scottish cultural scene in your inbox every week? Sign up to our mailing list!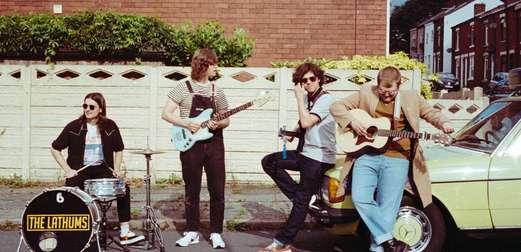 The Lathums
Fat Sam's, Dundee. 3-4 Dec, 7pm
Inspired by the likes of The Kooks and Arctic Monkeys, The Lathums' jangly, noughties-inspired indie from Greater Manchester comes to Dundee for two nights in a row. With a charming, retro vibe and nostalgically catchy riffs, their live shows are warm, earnest, and comfortingly melancholy. Image: Press.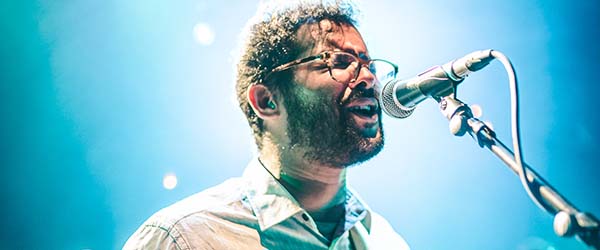 ADVERTISEMENT | Scottish Jazz Weekend 2021
Assembly Roxy, Edinburgh. 11-12 Dec
Book now for the Scottish Jazz Weekend 2021!
Taking place from 11-12 December, the weekend features six concerts from the cream of Scottish jazz and funk including Ali Affleck, Colin Steele, Martin Kershaw, Aki Remally, Joe Williamson and Nathan Somevi.
Be part of our socially-distanced audience at Assembly Roxy or watch online from the comfort of your home for just £10 with a Digital Weekend Pass!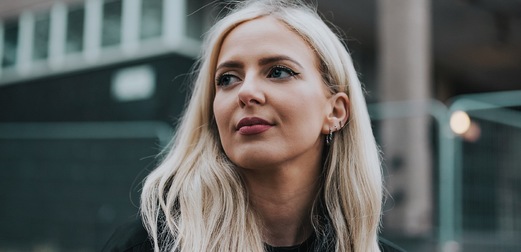 EUTONY: AISHA, VXYX
La Cheetah Club, Glasgow. 8 Dec, 11pm
A stellar Glasgow line-up join La Cheetah Club regular VXYX for a night of back to back techno and breakbeat. Expect live sets from the likes of AISHA, RUA_RIDH and manu_facturer playing until the wee hours of the morning. Image: Tiu Makkonen.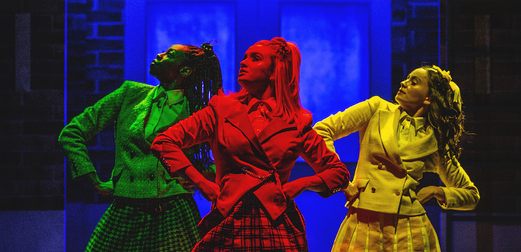 Heathers the Musical
Edinburgh Playhouse, Edinburgh. 7-11 Dec
High school has never been so dazzling, or so violent, in this musical version of the beloved 1980s cult classic film. Darkly comic and irresistibly high octane, this satire of high school's hierarchies and tangled social landscapes puts a fresh spin on the mean girls trope. Image: Pamela Raith.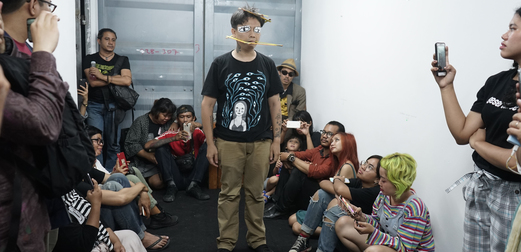 Sit-in #2: To Be Potential
Cooper Gallery, Dundee. 2 Dec-19 Feb 2022
This dynamic exhibition by The Ignorant Art School collects together artwork and archival material to interrogate how knowledge is institutionalised and limited, and examine how artistic practice can challenge, resist, and liberate. Image: Jin Panji /Gudskul. Image courtesy of Gudskul.
• Read more news from across the Scottish cultural scene at theskinny.co.uk/news
• Find out how you could win some lovely prizes at theskinny.co.uk/competitions