What's On Scotland 29 Oct-5 Nov: If Not Us Then Who? & more
With COP26 descending, Indigenous perspectives on the climate are centred with If Not Us Then Who? at the CCA. Elsewhere, an ecological version of The Tempest arrives at Tron, and Buffet Lunch take over Sneaky Pete's.
Let's address the elephant in the room: COP26 is almost among us, the world's eyes are turned on Glasgow, and everyone - from Joe Biden to Matt Damon - is descending upon Scotland. It's all a bit overwhelming, particularly when you consider it's all to address the climate emergency, but never fear - there are avenues for hope to be found. Amongst all of the noise and big names, innumerable arts organisations and activism groups are exploring how we can face the climate crisis together.
Not sure where to start? Glasgow's CCA should be your first port of call. In collaboration with If Not Us Then Who?, an organisation highlighting the role Indigenous and local peoples play in protecting our planet, they have assembled a brilliant programme of exhibitions, talks, and performances that speak to some of the most pressing and neglected effects of climate change.
Heading the programme is The Word for World is Forest (29 October-11 December), a joint exhibition by If Not Us Then Who?, photographer Sophie Reuter, and film initiative Our People, Our Climate that seeks to explore the experiences of Nanavut youth. Other highlights include a talk on decolonising approaches to the climate crisis (5 November), and a session on Indigenous filmmaking (12 November). Events are free but ticketed: check out the programme here. Image: Atanu Murmu.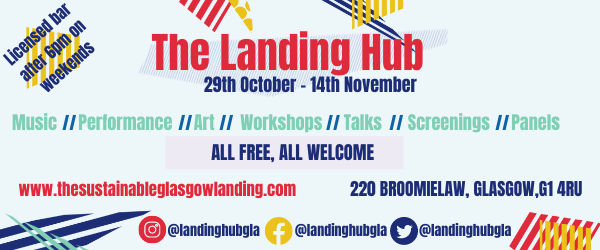 The Tempest
Tron Theatre, Glasgow. 29 Oct-13 Nov
The dreamlike, surreal, ambivalent world of Shakespeare's The Tempest is brought vividly to life in this all-female, movement-based production that highlights the play's sharply prescient engagement with colonialism, exploitation, and environmental precarity. Image: Courtesy of Tron Theatre.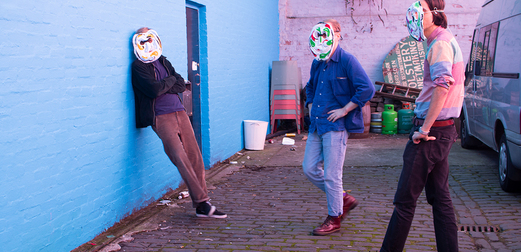 Buffet Lunch + Order of the Toad
Sneaky Pete's, Edinburgh. 3 Nov, 7pm
The warmly optimistic, tongue-in-cheek indie vibes of Edinburgh's own Buffet Lunch are given the stage at Sneaky Pete's this coming week, along with sets by Glasgow pop masters Order of the Toad, bringing their irresistible upbeat live energy to the mix. Image: Jimmy Gage and Alice Smoth, The Artsy Vice Show.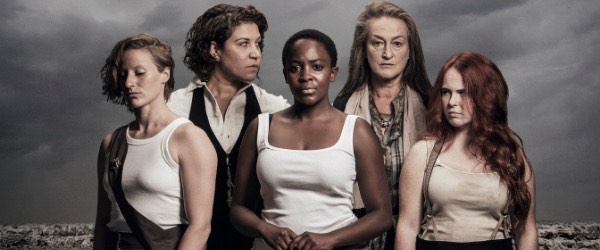 ADVERTISEMENT | TRON THEATRE COMPANY presents William Shakespeare's THE TEMPEST
Tron Theatre, Glasgow. 29 Oct-13 Nov
One of the last plays that Shakespeare wrote and undoubtedly one of his most outstanding works, The Tempest is at once dreamlike, surreal, magical, romantic and cruel. Opening with a shipwreck and ending with the powerful and vindictive Prospero abandoning the island he has ruled over for some twelve years, there is enchantment and treachery, comedy and tragedy in this fantastical tale where absolutely nothing is as it seems.
BOX OFFICE: 0141 552 4267
Online booking: https://www.tron.co.uk/shows/the-tempest/
Tron Theatre, 63 Trongate, Glasgow G1 5HB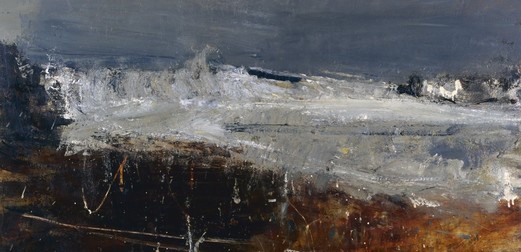 Joan Eardley: A Centenary of Lives and Landscapes
Glasgow Women's Library, Glasgow. Until 12 Feb 2022
Marking both the centenary of acclaimed Scottish artist Joan Eardley's birth and the 30th anniversary of Glasgow Women's Library itself, this intimate retrospective brings together five of Eardley's most characteristic works. Image: University of Edinburgh Art Collection/Estate of Joan Eardley.
Life Is A Dream
Royal Lyceum Theatre, Edinburgh. 29 Oct-20 Nov
It's a good week for radical restagings of Early Modern plays. The Lyceum's first production since 2019 (let that sink in), this Spanish Golden Age play by Pedro Calderón is given a fresh new voice through a translation by acclaimed Scottish theatre-maker Jo Clifford. Image: Aly Wright.
Mimi Webb
SWG3, Glasgow. 29 Oct, 7pm
Having released her debut EP mere days ago, Mimi Webb is already a big name on the indie pop scene, with irresistible melodies and gorgeously vulnerable lyrics that cut right to the heart of intimacy and love. This is live music at its most heartfelt. Image: Frank Fieber.
Bongo Halloween: Bailey Ibbs (J Wax + Skillis)
The Bongo Club, Edinburgh. 31 Oct, 11pm
What better way to celebrate spooky season than staying up way past the witching hour. This Halloween special at The Bongo Club promises an appropriately atmospheric evening, with dance tunes from one of the most exciting rising stars in the London scene. Image: Edward McGowan.