The Skinny Zap! What's On in Scotland (28 Mar - 4 Apr)
International multi-arts festival UNFIX returns to Glasgow for its third edition in the city this weekend. Plus, Nilüfer Yanya, Matilda The Musical, Wee Red Record Fair, True OriGINs Scottish Gin Festival, Tony Law and more...
Taking place over three days from 29-31 March at the CCA in Glasgow, UNFIX is a multi-artform festival, offering a platform for international and local artists to investigate ecological crisis, particularly in response to climate change.
The 2019 programme sees Artistic Director and Curator Paul Michael Henry join forces with producers Feral Arts to invite Scottish and international artists to perform works at the festival. Among the participating artists is Japanese Butoh master Minako Seki, who will perform her contemporary dance/Butoh hybrid, Human Form, showing how Butoh offers an 'embodied ecological knowledge'.
Other highlights on this year's programme include Alberta Whittle's live art piece Plantation Punch, Niya's (aka Yani B) latest visual art work Collective Lover and Vera Moto's live solo concert Alchemy & Death.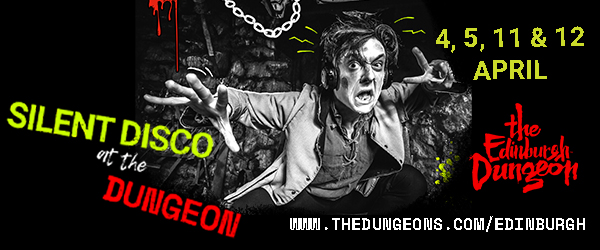 ---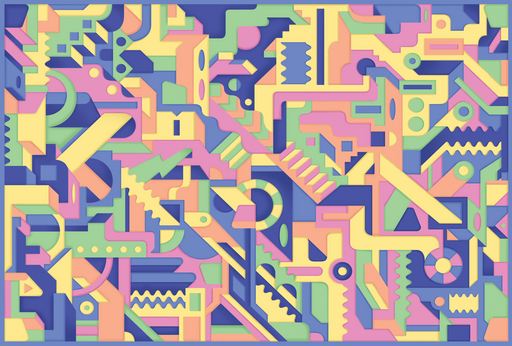 Want a guide to the best of the Scottish cultural scene in your inbox every week? Sign up to our mailing list! 
---
Nilüfer Yanya
CCA, Glasgow, 3 Apr, 7pm
Coming off the back of a support slot on Sharon Van Etten's North American tour, Nilüfer Yanya heads out on her biggest headline tour to date. Kicking off in the delightfully-named Babylon in Istanbul – Yanya's father's ancestral homeland – the tour is in support of her glorious debut album, Miss Universe. Image: Cameron Brisbane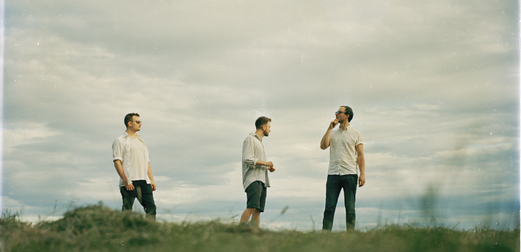 Stillhound
The Voodoo Rooms, Edinburgh. 29 Mar, 7.30pm
The Edinburgh trio, formerly known as Discopolis, launch their second album as Stillhound this weekend, and what better way to do this than with a gig? Joining them in the celebrations tomorrow night are Last Night From Glasgow signees L-Space and Edinburgh electronic duo Maranta. Image: Benedetta Margoni
---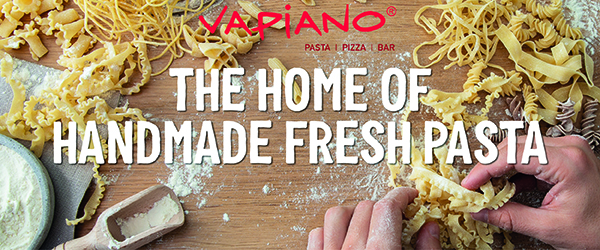 ADVERTISEMENT | Vapiano
South St David Street, Edinburgh
If you like your pasta handmade, from scratch and in nine different shapes, and cooked by your own personal chef, Vapiano is for you. You'll watch the chef cook the meal in front of you, exactly as you like it. Extra fresh chilli? Sure. No garlic? No problem. Using a cool tech chip card, which registers all you order, you pay on the way out – no splitting bills! Beautiful and spacious restaurant on South St David Street, off St Andrew's Square. Find out more on Instagram.
---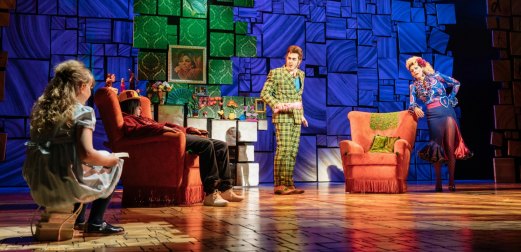 Matilda The Musical
Edinburgh Playhouse, Edinburgh. 2-27 Apr, times & prices vary
Throwback to your childhood with this new stage adaptation of Roald Dahl's classic children's book Matilda from the Royal Shakespeare Company. Written by Dennis Kelly and with original songs by comedian Tim Minchin, Matilda The Musical has won multiple awards internationally, including 16 for Best Musical, and will be showing at the Edinburgh Playhouse throughout the month. Image: Manuel Harlan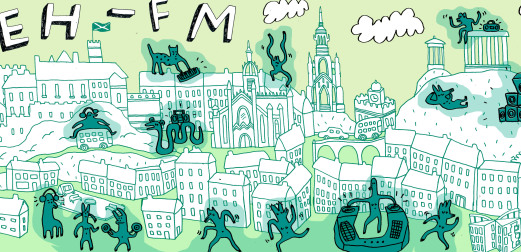 Wee Red Record Fair
Wee Red Bar, Edinburgh. 30 Mar, 11am
Do a bit of early Record Store Day prep this weekend by perusing a selection of vinyl from local labels and sellers, including Lindsay Todd of Firecracker Recordings, Andrew Hobbes Richardson of Hobbes Music and Gavin K. Sutherland, aka Other Lands, from Underground Sol'ushn. Edinburgh community radio station EH-FM will also be live streaming from the venue on the day. Image: Emily Cullen
---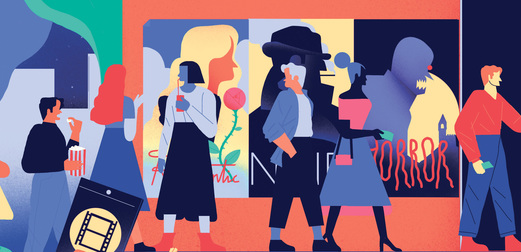 We're showcasing some of Scotland's best new short filmmakers in The CineSkinny on Tour this May – click here for more details, and to find out how you can get your short film on the big screen.
---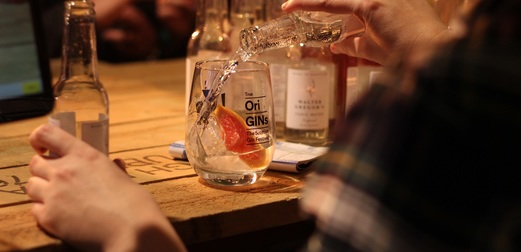 True OriGINs Scottish Gin Festival
The Biscuit Factory, Edinburgh. 29 & 30 Mar, times vary, £12.50
True OriGINs Scottish Gin Festival will travel to a handful of venues across Scotland over the next few months, promising over 70 gins selected for their distinctive makers' story and brand style. As well as getting sloshed – sorry, enjoying the intricacies of an array of Scottish gins – you can also take part in masterclasses, chow down on street food and listen to live music. Image: Nicole Rosie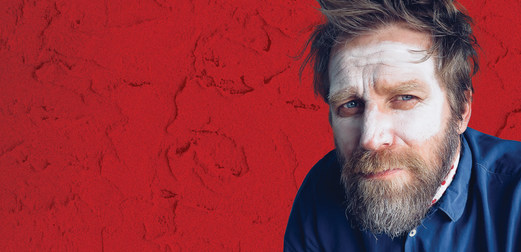 Tony Law: A Lost Show
The Basement Theatre, Edinburgh. 31 Mar, 6.30pm
Absurdist comedian Tony Law's latest comedy hour, A Lost Show, focuses on his current sobriety, having battled with alcohol and drug abuse over the years and finally kicking the habit. The show, which he performed at last year's Edinburgh Fringe, was dubbed his 'most meaningful show to date', but that doesn't mean he's given up completely on his signature surrealism.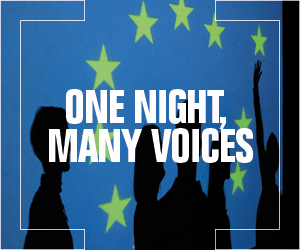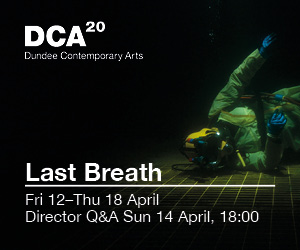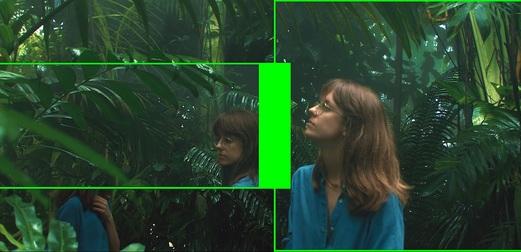 9000 Dreams w/ Avalon Emerson & Roi Perez
La Cheetah Club, Glasgow. 29 Mar, 11pm
The latest, but not the last, in La Cheetah's 10th anniversary residency announcements is one of the most exciting DJs around right now, Avalon Emerson. The Berlin-based DJ brings the first of her four-part 9000 Dreams series to the club this weekend, and joining her for her first show is Panorama Bar resident Roi Perez, who began his DJ career playing at underground queer nights in Tel Aviv. Image: Joseph Wolfgang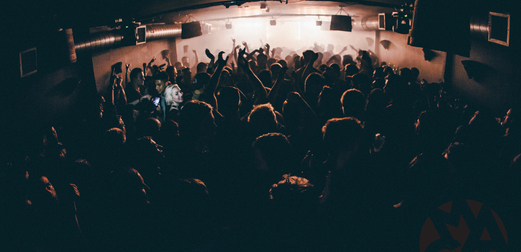 Overground x Substance: Gesloten Cirkel (live)
The Bongo Club, Edinburgh. 29 Mar, 11pm
For the second part of their third birthday celebrations, Overground team up with long-standing Edinburgh techno crew Substance to bring one of the most mysterious characters in electronic music to The Bongo Club for his Edinburgh debut. Gesloten Cirkel will perform his mind-bending live show for only the second time ever in Scotland, and you can be sure to expect a massive sonic assault. Ear plugs at the ready.
---
Read more news from across the Scottish cultural scene at theskinny.co.uk/news
Find out how you could win some lovely prizes at theskinny.co.uk/competitions
---