What's On Scotland 27 Oct-3 Nov: Scotland Loves Anime & more
Scotland Loves Anime kicks off at Glasgow Film Theatre and the Cameo this week, while Young Fathers play hometown shows at Usher Hall and cowboys descend on Paradise Palms
Playing back-to-back at the Glasgow Film Theatre and Cameo, Scotland Loves Anime returns for its ninth edition, with a carefully curated programme of classic and contemporary anime gems running from 2-12 November.
There's plenty to go nuts for here; our favourite picks include Lonely Castle in the Mirror, based on the acclaimed novel by Mizuki Tsujimura, and Komada: A Whisky Family, an anime – you guessed it – about whisky. Browse the full programme here - you can buy tickets through the cinema websites.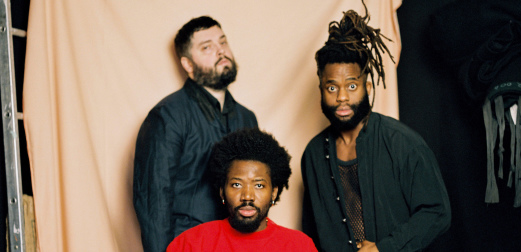 Young Fathers
Usher Hall, Edinburgh. 31 Oct-1 Nov
Young Fathers bring their Heavy Heavy tour home with two back-to-back dates at Usher Hall. They were added late so there are still – unbelievably – tickets left for both. If you haven't seen Young Fathers live before, get ready to be blown away. If you have, what are you waiting for? Image: Nico Utuk.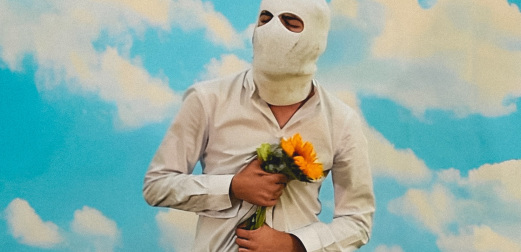 CineAstra
Various venues, Glasgow. 27 Oct-5 Nov
A new collaborative film festival, CineAstra brings together early-and mid-career curators and art organisations such as Glasgow Women's Library and Spit It Out. Highlights include a short film programme of Arab cinema, and an exploration of queer futurity. Image: CineAstra/Aya Films.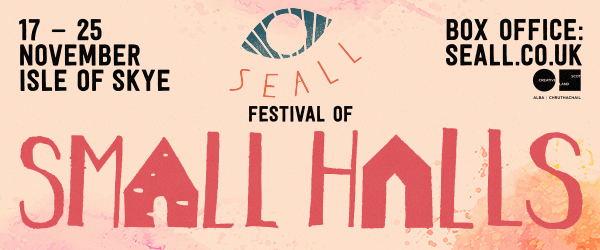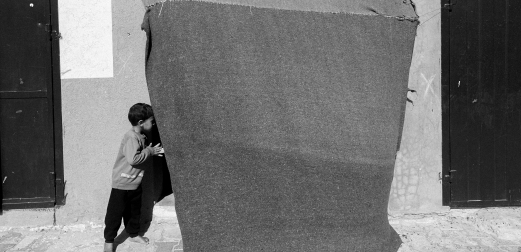 Under the Olive Tree
Summerhall, Edinburgh. 28 Oct, 6pm
Head down to Summerhall for an art and poetry night organised to raise funds for Medical Aid For Palestine. There'll be an exhibition of contemporary photography from Gaza, prints by Palestinian and international artists for sale, and spoken word performances. Image: Giorgio Dirindin.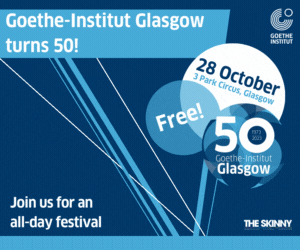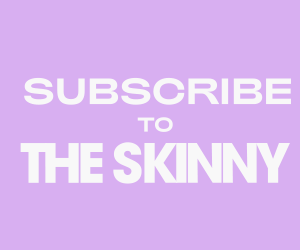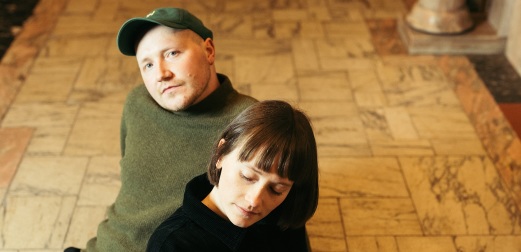 Cloth
Stereo, Glasgow. 1 Nov, 7pm
For a bit more of a mellow vibe, electro-pop brother-and-sister duo Cloth are at Stereo this coming week, playing from their acclaimed second album Secret Measure, as well as gems from their first album, the SAY Award-shortlisted Cloth and EP Low Sun. Image: Rosie Sco.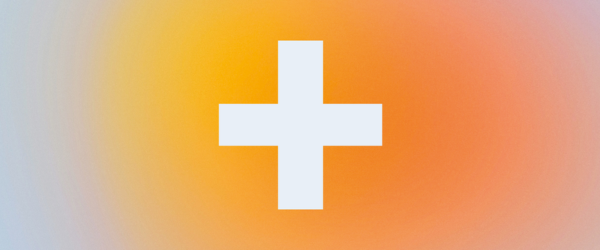 ADVERTORIAL | Reich +
The Queen's Hall + City Halls, Edinburgh + Glasgow, 9-10 Nov, 7:30pm
Classic minimalism from founding father of the genre Steve Reich, performed by the Scottish Chamber Orchestra in association with The Skinny. The evening will feature Pulse, Reichs's most reflective work, and Radio Re-write, two reworked Radiohead songs. Edinburgh-born percussion soloist Colin Currie will direct the evening, while DJ Dolphin Boy will provide electronic accompaniment.
£6 tickets for 19-26s and students. Under 18s go free!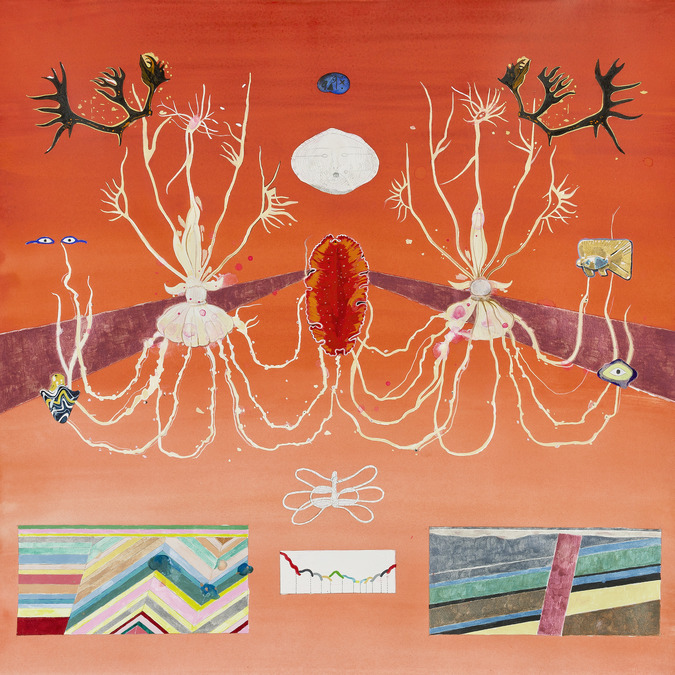 ↪ The Recent
Talbot Rice Gallery, Edinburgh. 28 Oct-17 Feb
Opening this week, Talbot Rice Gallery's big autumn group exhibition looks at ideas of human, environmental, and geological time, and the ability of art to place human actions within a deep time framework. Image: Abrazo Simbionte/Talbot Rice Gallery.
→ 50 Years of the Goethe-Institut Glasgow
Goethe-Institut, Glasgow. 28 Oct, 10am
Glasgow's Goethe Institut celebrates their 50th birthday this weekend, with a one-day festival dedicated to the best of German, French and Scottish culture, with Bauhas performances, language workshops and film screenings by Scottish and international artists.
→ Friday Cowboy
Paradise Palms, Edinburgh. 27 Oct, 10pm
Celebrate the weekend at the rodeo with this cowboy-themed night at Paradise Palms, with all the honky tonky music your heart could desire, run by Edinburgh-based producer Jacuzzi General. Yeehaw, baby.