What's On Scotland 27 Nov-11 Dec: Fokus Festival & more
The next couple of weeks see the last of 2020's film festivals, the unmissable Fokus: Films from Germany, land online, new theatre at the Traverse, and festive vibes from Summerhall's Christmas Market and Christmas at the Botanics.
The last digital film festival of 2020 is dropping next week, but it's certainly not the least. Fokus: Films from Germany, a collaboration between the Goethe-Institut in Glasgow and Edinburgh's Filmhouse, is a gorgeous celebration of the best of German contemporary cinema, and the perfect way to spend the last few weeks of the year as the nights grow long and work (hopefully) begins to wind down.
Highlights from the sixth edition of the festival include Cleo, a film which promises to be to Berlin what Amélie was to Paris, Coup, an unmissable docufiction heist feature which pushes the boundaries of narrative storytelling, and You Tell Me, a mysterious drama told from three different perspectives. Tickets are available from the Goethe-Institut's website, or from the websites of participating cinemas, including Filmhouse, Glasgow Film Theatre, Ayr Film Society, and The Byre Theatre.
Elsewhere, with the holiday season just around the corner (and with it, the end to this weird ass year), we're taking a peek at ways you can support your local favourites, whether through Christmas markets or simply by showing up to online and in-person shows. And speaking of early bird Christmas shopping, our special edition T-shirts produced with indie Glasgow darlings 1 of 100 are down to the last ten - if you haven't snapped yours up yet, or if you know a pal who is passionate about supporting the arts, why not nab a T-shirt which says and does just that.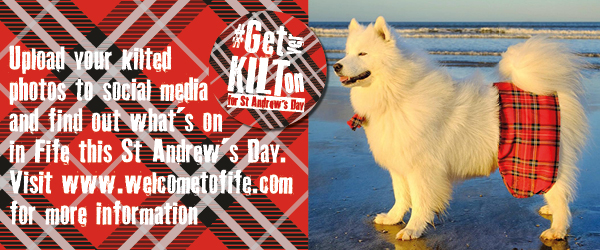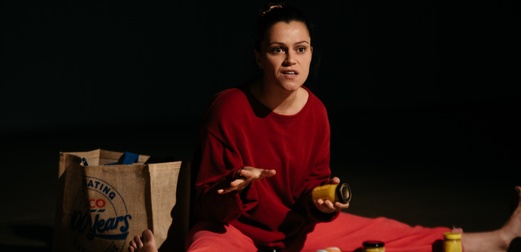 Mustard
Traverse Theatre, Online. 1-14 Dec
'Tis the season of love and happiness, but 'tis also the season of feeling sad about your ex. Eva O'Connor's award-winning Mustard, a searing, one-woman show playing for a limited run online at the Traverse, tackles this heartbreak head on, offering an often funny, always unflinching examination of heartbreak and healing. Image: Jassy Earl.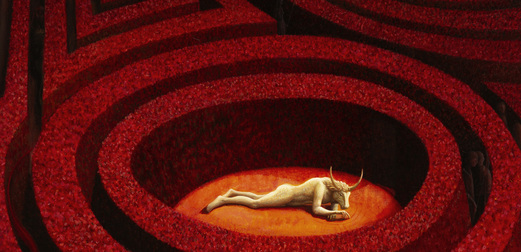 Beasts
Arusha Gallery, Edinburgh. Until 20 Dec
Scottish artist Helen Flockhart is returning to Arusha Gallery, teaming up with sculptor Beth Carter for a joint exhibition exploring the haunting, mythic intersection between femininity and wildness. Populated by sombre minotaurs and searching women, these oil paintings and bronze sculptures are striking in their unexpected modernity. Image: courtesy of artist.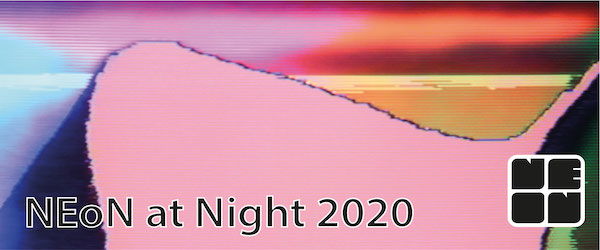 ADVERTISEMENT | NEoN at Night
Youtube Live, 28 Nov, 8pm
Join us for our famous festival party NEoN at Night – NEoN resident DJ RHL bringing you a mix of classic house with a sprinkling of disco and techno, breaks and jungle. Experimental AV artist Raz Ullah providing feedback imagery and vortex havoc, warm up includes video performances from Matthew Collings, Jenny Pickett and Julien Ottavi (APO33), and the punk performance band Fallope' & the Tubes.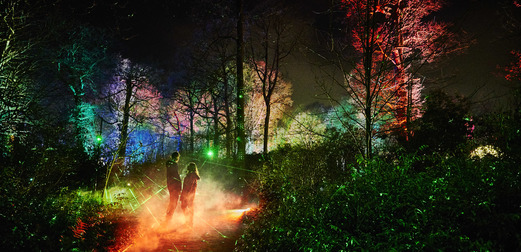 Christmas at the Botanics
Royal Botanic Garden, Edinburgh. Until 3 Jan 2021
Has the festive season really started without the annual Christmas light show at the Botanic Gardens Edinburgh? Featuring gorgeous light sculptures, laser light shows, tunnels of fairy lights, and little stalls offering hot chocolate at strategic intervals, Christmas at the Botanics is a little seasonal miracle.
Want a guide to the best of the Scottish cultural scene in your inbox every week? Sign up to our mailing list!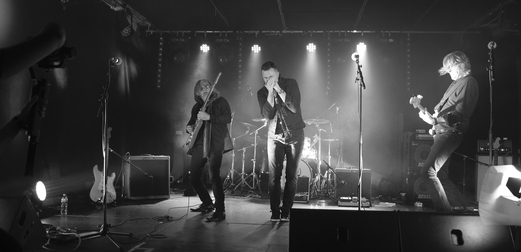 Scottish Jazz and Blues Weekend
Online. 3-6 Dec
Edinburgh Jazz and Blues Festival is bringing a swing and a step to the frosty Scottish winter with four exclusive gigs - including jazz fusion band Mezcla, whose album Shoot the Moon was recently longlisted for the Scottish Album of the Year - available to watch on their website. Image: Harrison Reid.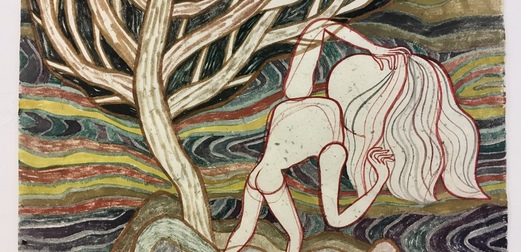 Emma Talbot: Ghost Calls
DCA: Dundee Contemporary Arts, Dundee. 5 Dec-14 Mar 2021
This major new exhibition brings together a series of works created specifically for the DCA by renowned British artist Emma Talbot, whose artistic practice spans the breadth of the visual arts, from drawing and painting to animation and modelling. Image: courtesy of artist.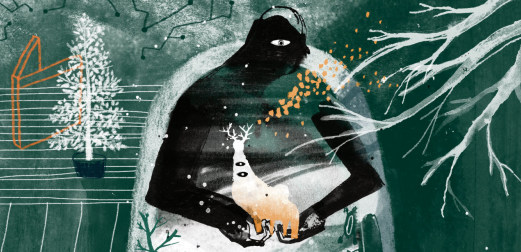 Summerhall Christmas Market
Online. Until 24 Dec
Nothing can quite replace the hubbub of the annual Summerhall Christmas Market, but until it's back next year, we can make do with their carefully curated online version that keeps the emphasis on local creators and businesses. Image: Aimee Chang.