What's On Scotland 26 Nov-3 Dec: Christmas at the Botanics & more
Festive fun begins this week with the Christmas light trail at the Royal Botanic Garden Edinburgh. Elsewhere, Little Simz comes to Glasgow and Great Eastern takes over Edinburgh's music venues.
It's almost December and you know what that means...it is finally an acceptable time to start thinking about Christmas. High on the festive schedule this year is Royal Botanic Garden Edinburgh's annual Christmas lights trail, which is set to have its most spectacular year yet.
Old favourites are returning, with the Christmas Cathedral in particular offering a stunning backdrop to the chilly, dark evenings, but this year also sees numerous brand new installations take centre stage. Aquastell, a gigantic installation of towering arches designed by French lighting artists Pitaya is breathtaking, as is Sea of Light, a intricately designed exhibition of light and sound.
The Christmas lights trail is at the Royal Botanic Garden Edinburgh from 25 November-2 January 2022. Tickets always sell out fast, so book your timed slot quickly here.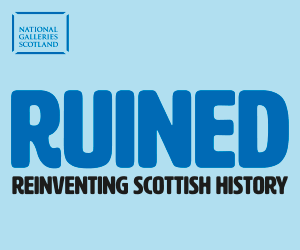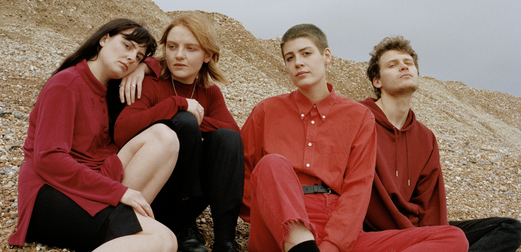 Porridge Radio
The Mash House, Edinburgh. 28 Nov, 7:30pm
Scream until you're hoarse with delightful indie punk outfit Porridge Radio, whose growling vocals, momentous energy, and jaggedly honest song-writing gave us one of the best records of 2020 with their second studio album Every Bad. This is music that simultaneously wounds, exposes, and gives longed for catharsis – it's not always pretty, but it is definitely beautiful. Image: El Hardwick.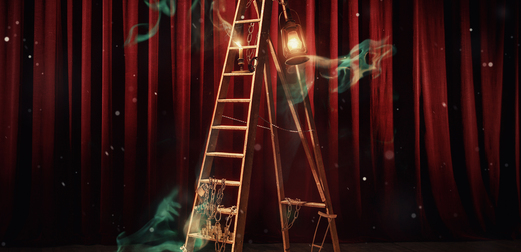 A Christmas Carol
Dundee Rep, Dundee. 27 Nov-31 Dec
Following on from the success of Oor Willie and The Snow Queen, Dundee Rep presents another collaboration with musical theatre creators Noisemakers for a dazzling new production of Charles Dickens's classic tale A Christmas Carol. With warmth, humour, and just the right amount of spookiness to lend the festive season a small thrill, this is the perfect start to December. Image: Courtesy of Dundee Rep.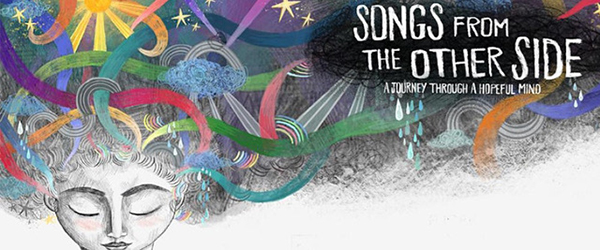 ADVERTISEMENT | SONGS FROM THE OTHER SIDE
Online. 29 Nov-6 Dec
Fuora Dance Project in association with Platform presents SONGS FROM THE OTHER SIDE. World Premiere (online, in partnership with the Scottish Mental Health Arts Festival.
You're invited to a gig like no other. Songs from the Other Side is a new online dance theatre show which combines dance with live music to find a new language for exploring mental health challenges. Come and see what is so often unseen. Come and hear what is usually silent. Come together and make a song with us.
Tickets from £2 in advance: https://www.eventbrite.com/e/songs-from-the-other-side-digital-screening-tickets-208483930047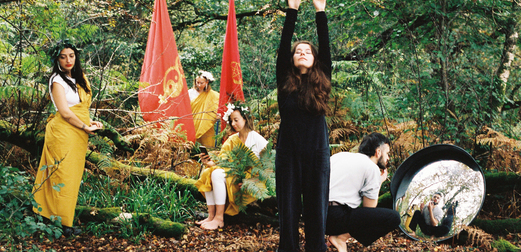 Great Eastern
Various venues, Edinburgh. 27 Nov
The Edinburgh counterpart to Great Western arrives on this side of the country for the first time this year. Featuring a line up of local legends including Free Love, The Ninth Wave, and Swim School, this one-day festival extravaganza is short but fierce. Image: Craig McIntosh.
Want a guide to the best of the Scottish cultural scene in your inbox every week? Sign up to our mailing list!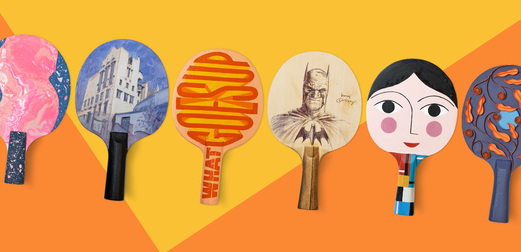 Pim-Pam: BACKSP!N
Wasps Artists' Studios, Glasgow. 24 Nov-13 Dec
This incredibly charming exhibition inspired by the power of ping-pong features table tennis paddles designed by artists across the UK, from comic book legend Frank Quietly to Turner Prize winner Martin Boyce, all to raise funds for a community table tennis club. Image: Pim-Pam.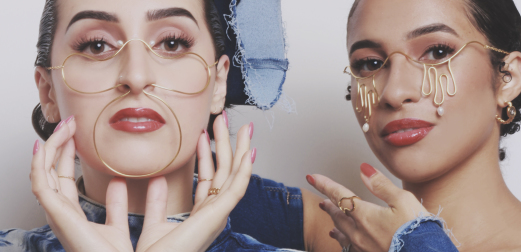 FUSE x FatKidOnFire
Stereo, Glasgow. 26 Nov, 11pm
Celebrating the fifth anniversary of iconic Glasgow club night FUSE, this evening features a dazzling line up of back to back DJs headed up by Sicaria Sound and featuring support from FKOF, Xivro, Feena, VAJ.Power and Kami-O. Bring your best dancing shoes. Image: Courtesy of Sicaria Sound.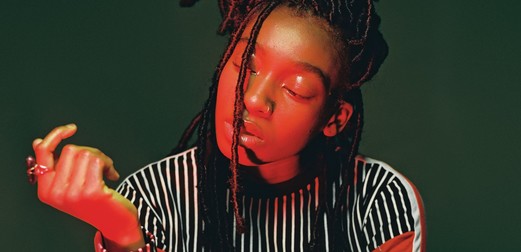 Little Simz
O2 Academy Glasgow, Glasgow. 28 Nov, 7pm
Iconic Mercury Prize-nominated British-Nigerian rapper comes to Glasgow for one night only, performing material from her critically acclaimed four albums - including the most recent Sometimes I Might Be Introvert - for an electric live show. Image: Jack Bridgland.