What's On Scotland 25 Jul-1 Aug: Edinburgh Art Festival
Kickstart your Edinburgh Festivals season with Edinburgh Art Festival this week before the real madness begins. Plus, Live at the Longlist, Barras Beer Bash, SMIA Workshops, elrow Town and more...
While we're still enduring the calm before the storm in Edinburgh, here's a little something to whet your whistle for the rapidly-looming Edinburgh Festivals.
Edinburgh Art Festival gets us in the festival spirit, beginning today and running right through until 25 August. Across many of Edinburgh's galleries, you'll be able to soak up exhibitions from the likes of Grayson Perry at Dovecot Studios, Cindy Sherman at Stills: Centre for Photography and The Skinny's own Adam Benmakhlouf at Edinburgh Sculpture Workshop. The festival's late night art walks also return, fully embracing modern technology with the use of interactive tablets and headphones.
Night Walk for Edinburgh is an immersive digital walk created by Canadian artists Janet Cardiff and George Bures Miller and backed by the Edinburgh International Festival. Starting in the city centre, follow your guide's voice as you're led through a disjointed story dotted around Edinburgh's Old Town, brought to life by poetry, history and the hint of a murder mystery.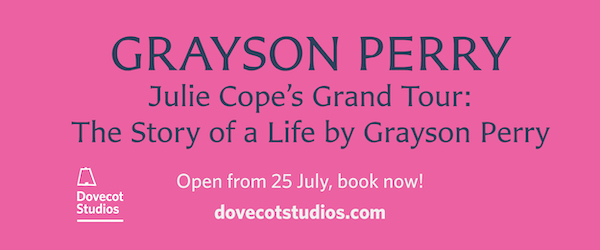 ---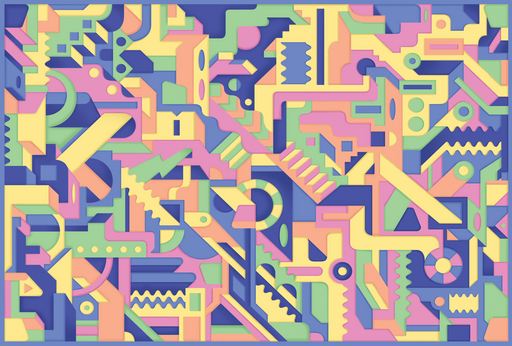 Want a guide to the best of the Scottish cultural scene in your inbox every week? Sign up to our mailing list! 
---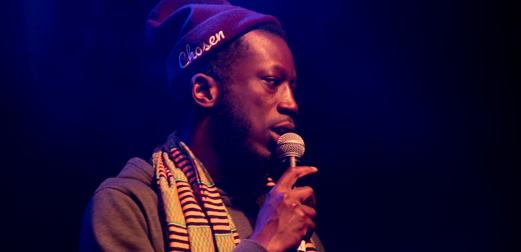 Live at the Longlist
The Queen's Hall, Edinburgh. 26 Jul, 7pm
The longlist for this year's Scottish Album of the Year Award is out this month, and to celebrate some of Scotland's current favourite artists are taking to the stage in The Queen's Hall. Witness performances from previous shortlisted nominees C Duncan and Kobi Onyame (pictured), as well as a special collaboration between Idlewild's Rod Jones and Modern Studies. Image: Kat Gollock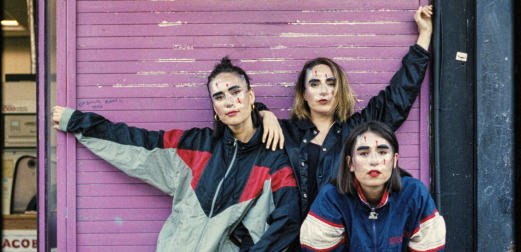 Haiku Hands
King Tut's, Glasgow. 31 Jul, 8.30pm
Aussie trio Haiku Hands make music to dance to, and not much more. Comprising of sisters Claire and Mie Nakazawa and friend Beatrice Lewis, the trio have made a name for themselves at home, and abroad, with their catchy singles and high-energy live performances. They make their way over to the UK this month, with a stop in Glasgow, to show us what all the fuss is about. Image: Dan Kendall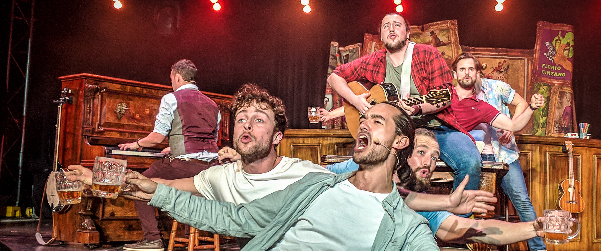 ADVERTISEMENT | Choir of Man
Assembly Hall – Main Hall, Edinburgh, 1-25 Aug, 7.30pm
Imagine the greatest pub gig you've been to then multiply it by 10. Featuring pub tunes, folk, rock and Broadway numbers with world-class tappers, singers and multi-instrumentalists for a joyous and uplifting show for all ages. Tickets available here.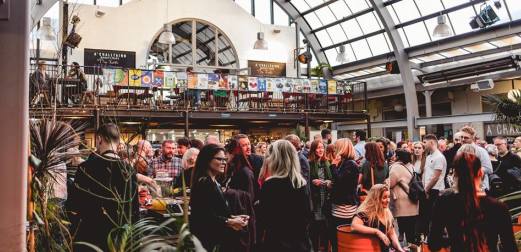 Barras Beer Bash
BAaD, Glasgow. 26-27 Jul, times vary
20 of Scotland's best breweries will be on hand across three sessions at the Barras this weekend, serving you up ice cold pints, and 1/3s, and 1/2s, and more. Expect to sample the wares of breweries including WEST Beer, Overtone Brewing Co, Williams Bros. Brewing Co., Six Degrees North and many more. The perfect way to cool down in this terrifying Scottish heat.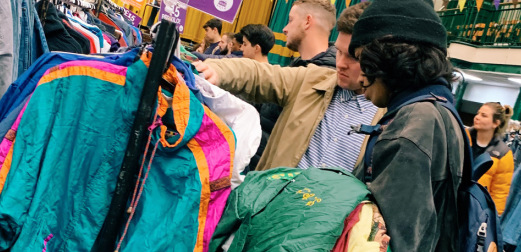 Edinburgh Vintage Kilo Sale
The Out of the Blue Drill Hall, Edinburgh. 28 Jul, 10am
How much second-hand haul can you carry? Hopefully at least a kilo if you're going to have any success here. The Vintage Kilo Sale is back with over six tonnes of retro and branded clothes and trinkets to wade through, all the way from the 70s up to the early 00s. The sale looks to be a real bargain at £15 a kilo with no minimum spend, but remember to save some money for August. Image: The Vintage Clothing Kilo Sale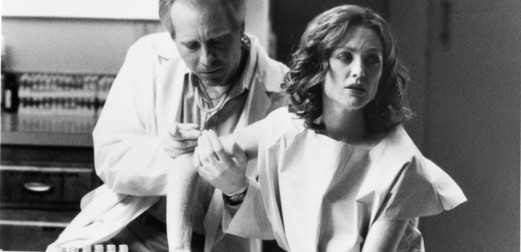 Obsession Double Bill: Safe and To Die For
Glasgow Film Theatre, Glasgow. 28 Jul, 1.45pm
As part of Film Feels' Obsession series, GFT are screening two mid-90s arthouse classics centring on the theme of obsession, with two of The Skinny's own film critics introducing each of the films. First, Iana Murray will introduce Todd Haynes' Safe (pictured), then Katie Goh will provide the introduction for Gus Van Sant's To Die For. There will also be free cake, tea and coffee served afterwards as an added bonus.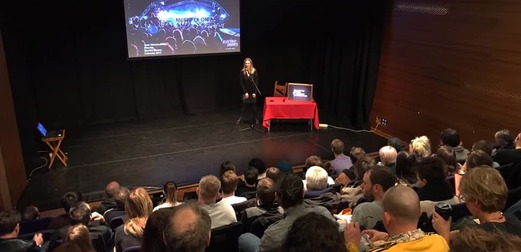 SMIA Workshops
The Melting Pot, Edinburgh. 30 Jul, times vary
The Scottish Music Industry Association are holding a day of workshops on Tuesday, designed to assist in nurturing business talent and building infrastructure in Scotland's music industry. First, Leah Silverlock of Ooh!Festivals will host How to Use Social Media to Build a Community, then Wide Events duo Olaf Furniss and Michael Lambert takeover for Networking and Building Relationships in the Music Industry.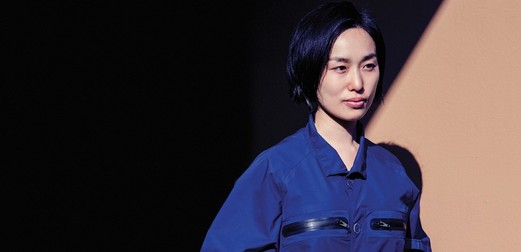 Bigfoot's Tea Party with Powder
The Berkeley Suite, Glasgow. 26 Jul, 11pm
Tokyo-based Momoko Goto began her DJing career juggling a day job working for an electronics company in Shinjuku with playing in clubs at night. Now in a more flexible day job, Goto, who DJs and makes music under the name Powder, is able to travel further afield and take her music across the world. Bigfoot's Tea Party have seized the opportunity and are bringing her to Glasgow this weekend. Image: Yamila De Pico
elrow Town
Royal Highland Centre, Edinburgh. 27 Jul, 12pm
The legendary elrow Town touches down in Scotland for the first time with a blast of colour, confetti, puppets and tunes. Renowned all over the world for their vibrant dreamlike parties, the Barcelona promoters will build a literal town in the Royal Highland Centre for one night only, featuring sets from artists like CamelPhat, Basement Jaxx, Detlef and Horse Meat Disco.
---
Read more news from across the Scottish cultural scene at theskinny.co.uk/news
Find out how you could win some lovely prizes at theskinny.co.uk/competitions
---